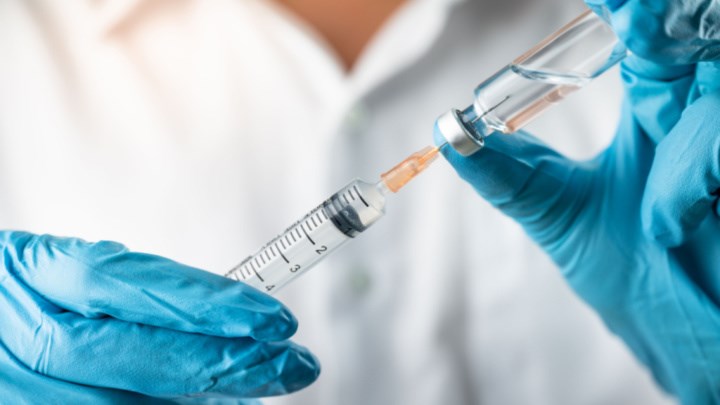 GLAXOSMITHKLINE (GSK) has announced it will buy biopharmaceutical company Affinivax, in a deal worth approximately US$3.3bn.
Affinivax, which is based in Boston, Massachusetts, developed the Multiple Antigen Presenting System (MAPS) platform, a next-generation vaccine technology that works to significantly enhance protection against infections like sepsis, and other pneumococcal diseases such as pneumonia and meningitis.
According to the World Health Organization (WHO), around one in ten people who get bacterial meningitis die, and one in five have severe complications.
MAPS works by increasing the number of pneumococcal serotypes in its vaccines, as well as adding additional polysaccharide and protein antigens to induce a much broader protective immune response in patients.
Serotypes are distinct groups or strains within a single species of microorganisms such as bacteria or viruses, and typically around 20 are included in currently-approved pneumococcal vaccines.
Affinivax is working on a pneumococcal vaccine containing more than 30 strains that is in pre-clinical development.
The news of the purchase follows on from GSK's recent proposed acquisition of Sierra Oncology, a late-stage biopharmaceutical company focused on targeted therapies for the treatment of rare forms of cancer, for US$1.9bn.
Hal Barron, Chief Scientific Officer and President R&D, GSK, said: "The proposed acquisition further strengthens our vaccines R&D pipeline, provides access to a new, potentially disruptive technology, and broadens GSK's existing scientific footprint in the Boston area. We look forward to working with the many talented people at Affinivax to […] make this exciting new technology available to those in need."
The deal is subject to a number of customary closing conditions and comprises an upfront payment of US$2.1bn. A further two payments of US$0.6bn are to be paid after potential development milestones have been reached.