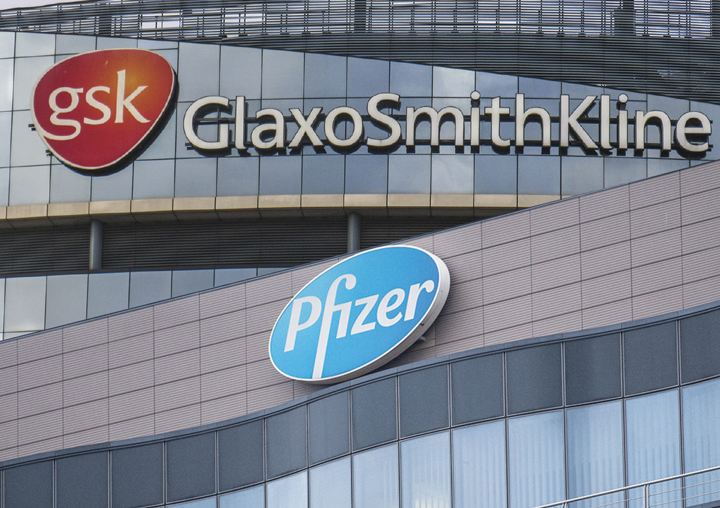 Willy Barton / Shutterstock.com (GSK) Cineberg / Shutterstock.com (Pfizer)
GSK has declined three "unsolicited" offers to acquire its consumer health business from Unilever, which the healthcare company claims "fundamentally undervalued" the business and its future prospects.
The latest proposal, made on 20 December 2021, was for a total value of £50b (US$68.1b).
GSK's consumer healthcare business is a joint-venture (JV) with Pfizer, following a 2018 merger. This came after GSK took full control by buying out its previous partner Novartis. The business, worth £9.6b/y in 2021, includes brands such as Sensodyne toothpaste and Panadol pain relief. GSK says the business has global scale, with a footprint and distribution capability to serve more than 100 markets; offers strong brand building, innovation, and digital capabilities; and combines trusted science with human understanding.
The company adds that it is well-positioned to grow sustainably in the coming years. It expects to achieve growth through a strategy that focuses on customer health and wellness needs.
Unilever says that GSK's business is a leader in the "attractive" consumer healthcare space and would be a "strong strategic fit" as the company continues to reshape its portfolio. Since the offers were reported, Unilever has announced plans to reposition its portfolio in "higher growth categories", following a review that concluded it would benefit from expansion in health, beauty, and hygiene.
Unilever expects that acquiring GSK's consumer healthcare business would create scale and a growth platform for the combined portfolio in the US, China, and India, with further opportunities in other emerging markets. However, it highlighted that there is no certainty an agreement will be reached.
GSK stated that because of the undervalued offer, the previous deals were not in the shareholders' best interests. It says it remains focused on executing its proposed demerger of the business, "to create a new independent global category-leading consumer company".
According to news reports, GSK and Pfizer are holding out for an offer of at least £60b.
News outlets have reported some negative sentiment from analysts and investors towards the potential acquisition, and the debt that would result for Unilever.
Following the news this past weekend, Financial Times reported yesterday that Unilever's share price fell 6% in early trading to 3707p while GSK's price rose 5% to 1727p.