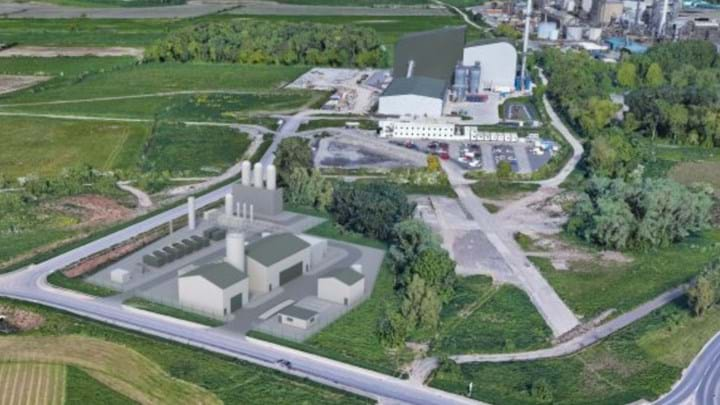 Peel Environmental
THE UK's first plastic-to-hydrogen facility has received planning consent at a site near Ellesmere Port.
Last year, Peel Environmental signed a collaboration agreement with Waste2Tricity and Powerhouse Energy to build a plastics-to-hydrogen facility at its Protos site near Ellesmere Port, Cheshire. The planning consent for the £7m (US$8.1m) development has now been approved by Cheshire West & Chester Council.
The facility will convert 35 t/d of unrecyclable plastics into hydrogen, which could be used as a fuel for vehicles. The facility will also generate electricity which it will provide to commercial users via a micro-grid at Protos. The plant will be the first in the UK to use Powerhouse Energy's distributed modular generation (DMG) technology, which involves the plastics being shredded and then gasified to produce syngas.
Myles Kitcher, Managing Director at Peel Environmental, said: "The creation of this UK-first facility makes great strides to solve two important issues; the huge amount of waste plastic produced, and the over-reliance on fossil fuels for energy. The technology has been proven at Thornton Science Park and will now be commercialised at Protos, before being rolled out across the UK."
Construction is expected to begin later this year and the facility is due to be operational in 2021.