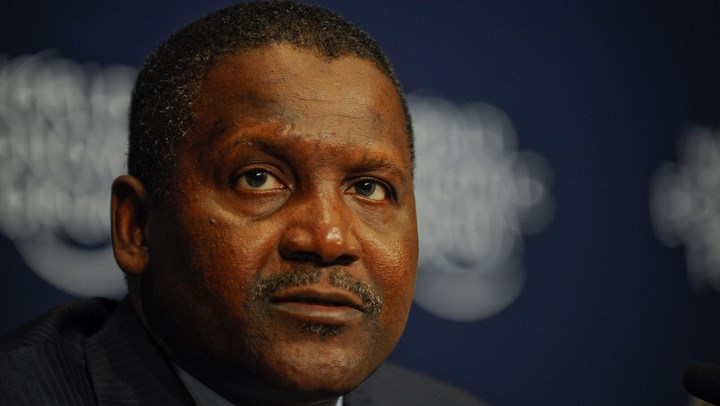 World Economic Forum / Matthew Jordaan
FLOODING due to heavy rainfall has caused damage to the US$10bn Dangote refinery site in Nigeria.
The 650,000 bbl/d refinery was due to be completed by December 2019 but has suffered flood damage, according to Alhaji Aliko Dangote, president of Dangote Industries, in an interview with Bloomberg TV.
"We will finish the mechanical [part] by the end of 2019 if hopefully, we don't have the same rain because of the rainy season this year… Climate change is real. We have had devastating damage to what we are doing at the site. But anyway, we have recovered a bit, and we are pushing".
The refinery was also shut down for three days in July 2017 due to flooding, with an anonymous source telling Sweet Crude Reports at the time that "the water was so much that it reached the waist level. Workers could barely find their way around the site."
Dangote told Bloomberg TV that production is now expected to start in the first quarter of 2020. However, sources who have been onsite told Reuters in August that they do not expect any gasoline or diesel output before early 2022 and even at that stage they do not expect all the units to be complete.
The completed facility will be the world's largest single-train refinery.