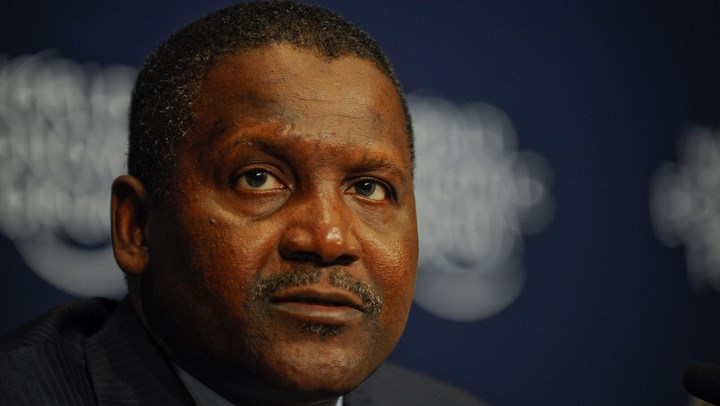 World Economic Forum / Matthew Jordaan
AFRICA'S richest man, Aliko Dangote, has agreed a US$650m loan to build the world's largest single-train refinery in Nigeria.
Dangote, who made his fortune in cement and food processing, is building the 650,000 bbl/d refinery in Lekki, near Lagos. Dangote Group executive director Devakumar Edwin said that the refinery will cost around US$10bn and should be completed by December 2019, reports the state's News Agency of Nigeria.
Despite being one of the world's leading producers of crude oil and having three state-run refineries with a nameplate capacity capable of meeting domestic demand, ongoing poor maintenance and operational failure at the sites mean Nigeria imports more than 80% of the petroleum products it consumes. The Lekki refinery could end this reliance.
Dangote is also investing US$2.5bn in a pipeline to transport gas from the Nigeria Delta. This will help reduce wasteful flaring, provide a feedstock for Dangote's refinery and nearby fertiliser plant, and fuel for power stations that suffer regular blackouts.
In an article charting the history of chemical engineering in Nigeria, John Erinne and Tony Ogbuigwe said chemical engineers are professionally burdened by the failure of Nigeria's refining industry, which they said is due to government control. Improving refining, reducing flaring, and deepening petrochemicals processing are among the key challenges facing chemical engineers in Nigeria, they said.
Dangote signed the deal with the African Export-Import Bank on Saturday, which also agreed a US$750m loan for the refinery with Nigeria's development bank.
DuPont Clean Technologies, UOP and MAN Diesel & Turbo have all signed deals to provide processing technology and equipment for the refinery.