Investigations to identify cause are ongoing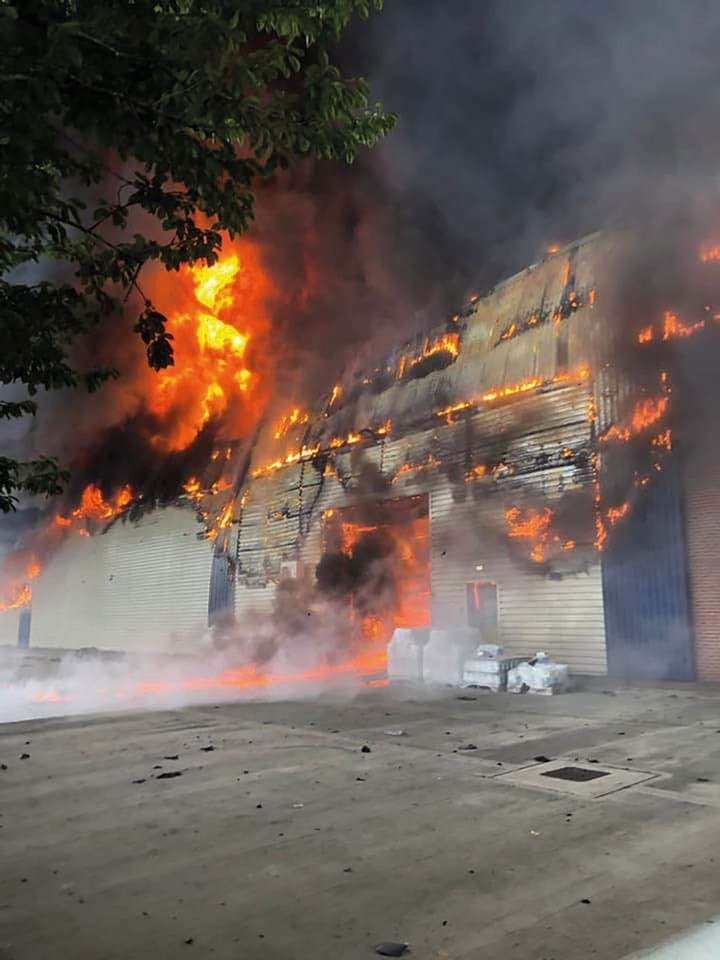 Warwickshire Fire and Rescue Service
A FIRE and subsequent explosions occurred at a plastics facility in Leamington Spa, Warwickshire, UK on 27 August. One worker is presumed to have lost his life in the fire.
The fire started at around 10:30 local time at Leeson Polyurethanes' facility in Tachbrook Park in Leamington Spa. The business park is surrounded by residential areas. Several explosions occurred as a result of the fire. One employee, who was later named as David Boswell, is still missing and presumed by the Warwickshire Police to have lost his life in the fire. Leeson Polyurethanes said that Boswell had worked for the company for 16 years.
It said in a statement: "Our continued support and sincerest thoughts and condolences are with his family and friends during this tragic time.
"We are extremely grateful to the police, fire brigade and ambulance services, fire investigators, the Health and Safety Executive and Public Health England for their tireless response. Investigations to identify the cause of this incident continue."
Local residents reported on social media groups that there was a strong chemical smell in the area at the time of the fire and that some people were vomiting in the streets. A huge plume of black smoke could be seen from at least 20 km away.
Police evacuated everyone within 100 m of the site, and those living within 500 m were advised to keep doors and windows closed.
Warwickshire Police reported that the fire was brought under control within 24 hours, and Leeson Polyurethanes confirmed that the fire was extinguished on 30 August.
The facility manufactured polyurethane adhesives and coatings with a production capacity of 10,000 t/y. Commenting on the toxicity of the smoke, Tony Ennis, Director of Haztech Consultants, said: "Polyurethane fires can generate cyanide gas as a byproduct of combustion plus carbon monoxide (also toxic) and a number of other potentially toxic substances including acetonitrile, acrylonitrile, pyridine, and benzonitrile and carbon soot due to incomplete combustion. The combination of materials produced will be dependent on both the type of polyurethane and the temperature. In addition to combustion byproducts, the heat will cause thermal decomposition into various other materials including ammonia, benzene, toluene and other aromatic ring molecules.