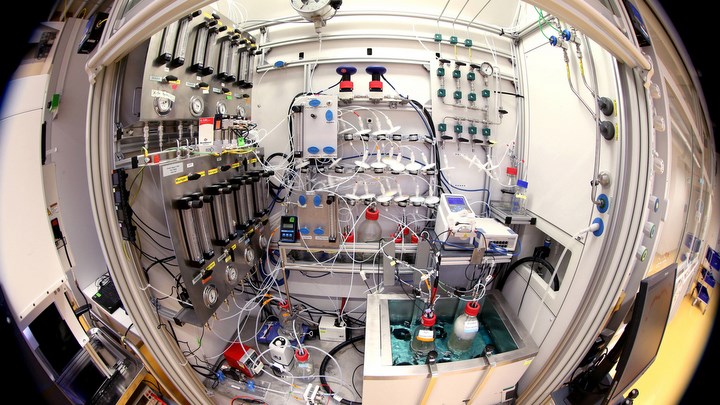 Evonik Industries
EVONIK and Siemens are working together on a process to produce specialty chemicals from carbon dioxide and green electricity.
The German industrial majors will bring together Siemens' knowledge on electrolysis and Evonik's on fermentation to create what they describe as "a technical photosynthesis".
The Rheticus project, launched today, will run for two years and involve some 20 researchers from the firms. The plan is to use electrolysis powered by renewable energy to convert CO2 into CO. This will then be fed to a fermenter where microorganisms will turn it into chemicals inlcuding hexanol and butanol which in turn could be used as feedstocks for a range of products including plastics and nutritional supplements. 
The first test plant is scheduled to go onstream by 2021 at the Evonik facility in Marl, Germany, which already produces butanol and hexanol. The next stage could see a plant developed with a production capacity of up to 20,000 t/y.
The companies said they see great future potential in the Rheticus platform, noting that they expect it will be simple to scale plants to suit the local needs of chemicals producers, and install them anywhere where there is a source of CO2, such as close to power plants.
"Its modular nature and flexibility in terms of location, raw material sources and products manufactured make the new platform attractive for the specialty chemicals industry in particular", says Thomas Haas, who is responsible for the project in Evonik's strategic research department, Creavis.
Günter Schmid, who is responsible for technical projects at Siemens Corporate Technology said: "We are confident that other companies will use the platform and integrate it with their own modules to manufacture their chemical products", added Schmid.