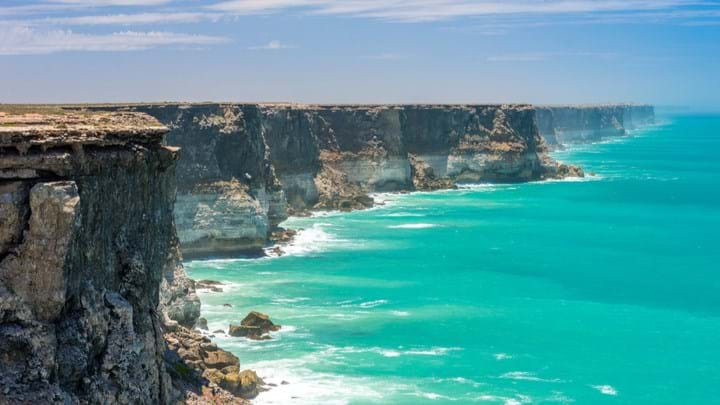 EQUINOR has pulled out of controversial plans to drill for oil and gas in the Great Australian Bight Marine Park.
Equinor had a A$200m (US$132m) plan to drill for oil and gas at the Stromlo-1 well, located around 400 km off the South Australian coast. The well is in the Great Australian Bight Marine Park, and the plan has been controversial as it is a sanctuary for endangered southern right whale and other protected species. Chevron, BP, and Karoon Gas have already withdrawn. Equinor's drilling plan had received environmental approval by the National Offshore Petroleum Safety and Environmental Management Authority (NOPSEMA) last December, and exploration was expected to start later this year. Legal action was taken by the Wilderness Society, who argued that opponents had not been properly consulted, according to The Guardian.
Jone Stangeland, Equinor's country manager for Australia, said: "The approval of the Stromlo-1 exploration well Environment Plan confirmed our ability to safely operate in the Bight. However, Equinor has decided to discontinue its plans to drill the Stromlo-1 exploration well, as the opportunity is not commercially competitive."
Stangeland said that Equinor will maintain its ongoing interests and activities in Australia as it still holds an exploration permit for offshore Western Australia.
Santos, Murphy Oil, and Bight Petroleum still hold exploration licences in the Great Australian Bight. According to The Financial Times, Saul Kavonic, an analyst at Credit Suisse, said: "The withdrawal of Equinor could prove the death-knell for frontier deep water exploration in Australia, as other market participants with neighbouring acreage were looking to piggy back off Equinor's efforts."
Keith Pitt, Minister for Resources, Water and Northern Australia, said: "I know many will find Equinor's decision not to proceed with this oil exploration project in the Great Australian Bight extremely disappointing, and it is particularly hard for South Australia. The Bight Basin remains one of Australia's frontier basins and any proposals for new oil and gas fields in this area will be assessed fairly and independently."
Peter Owen, Wilderness Society South Australian Director, said: "The Wilderness Society welcomes Equinor's decision to responsibly withdraw from the marine wilderness that is the Great Australian Bight. Four major oil companies have now left the Bight since the Fight for the Bight began. It's clear that drilling the Bight is not a sensible proposition. Opening up a new high-risk frontier oil field when we are hurtling towards catastrophic climate change is madness. We are now calling on the Australian Government to listen to the people and permanently protect the unique waters of the Great Australian Bight from drilling for good."