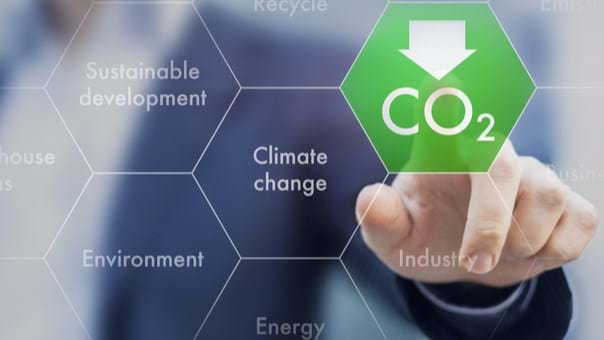 MINING company BHP has announced a five-year, US$400m Climate Investment Program (CIP) to develop technologies to reduce emissions from BHP's own operations, as well as from the use of its resources.
In a speech given in London on 23 July, BHP CEO Andrew Mackenzie said "global warming is indisputable". Whilst BHP already invests in CO2 removal measures, such as carbon capture and storage (CCS), and reduces emissions at its operations through renewables and electrification, Mackenzie said "we must, and will, do more".
The CIP was announced alongside other measures aimed at addressing greenhouse gas emissions and the "climate challenge".
According to Mackenzie, the CIP will scale up low carbon technologies critical to decarbonising BHP's operations. The programme is expected to drive investment in "nature-based solutions", which could prevent carbon from being released through deforestation, and to encourage collaborative action on "scope 3" emissions. Mackenzie described scope 3 emissions as those from BHP's value chain, whilst scope 1 and 2 emissions are those produced by electricity use and diesel consumption at BHP's own operations.
The Financial Times reports that large mining groups have been hesitant about tackling scope 3 emissions (produced by their customers) "because of the complexities involved".
Mackenzie added that he expects the commercial success of BHP's investments to breed ambition and create more "innovative" partnerships aimed at tackling the climate challenge.
"There is great potential for technology to reduce the risks of global warming, provided we invest ahead of time so we're ready," said Mackenzie.
The other measures announced include:
Establishing new medium term, science-based targets for scope 1 and 2 emissions that align with the Paris Agreement. BHP's short-term goal is to cap its 2022 emissions at 2017 levels, and in the long-term the company aims to achieve net-zero emissions by 2050. In 2017, BHPs emissions of carbon dioxide equivalent totalled 16.3m t.
Increasing focus on scope 3 emissions, which are almost 40 times higher than those from BHP's own operations. To measure stewardship of its products in 2020 BHP will set public goals to address these emissions. According to the Financial Times, BHP's commitment to target its customers' emissions puts the company ahead of rivals such as Anglo American, Glencore and Rio Tinto.
Updating its climate portfolio analysis in 2020. BHP released a climate portfolio analysis in 2015 which outlined how the company uses scenarios to evaluate the potential impacts of its portfolio in a 2°C world. Under the Paris Agreement, countries aim to keep the global temperature rise to well below 2°C above pre-industrial levels. The 2020 report will evaluate the potential impacts of a wider range of scenarios and a transition to "well-below" 2°C.
Strengthening the link between emissions performance and executive pay. Performance against emissions targets has been taken into account in BHP executive pay for many years, but the company plans to clarify this link from 2021 to further reinforce the "importance and responsibility" of reducing emissions.
According to Mackenzie, BHP expects that as a collective, the announced measures will have a "real impact".
Mackenzie said: "We require a considered and orderly transition to a lower carbon world, in which resource companies like BHP have both critical expertise and a key role to play."
Earlier this year, the World Bank announced the Climate-Smart Mining Facility, the first-ever fund to be dedicated to promoting "climate-smart" and sustainable minerals mining. The World Bank aims to achieve a total investment of US$50m to deploy over five years. The founding investors are Anglo American, Rio Tinto, and the German Government.
An "all of the above" approach
In his speech, Mackenzie said that "there is no one simple 'silver bullet'" and that an "all of the above" approach is needed to tackle global warming.
He acknowledged that several approaches will contribute to lower carbon outcomes, including renewables, nuclear, hydrogen, long-term electricity storage, and coal and gas with CCS, as well as negative emissions technologies.
Mackenzie said CCS is the only short to medium-term solution that can reduce emissions from the steel sector. However, this was met with scepticism amongst experts, reports the Financial Review. According to the report, experts say that CCS in steel making is unlikely to become economically viable without clear policy incentives, such as carbon pricing.
Indeed, Mackenzie also acknowledged factors beyond technology in his speech saying "there is no single solution to global warming. A complex problem calls for a multi-modal attack that considers science, market forces, and policy."