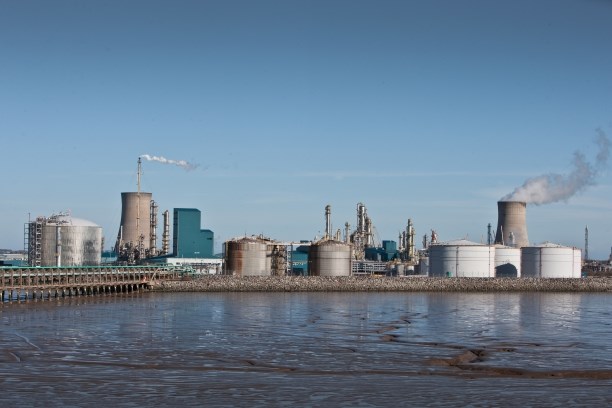 ENGIE Fabricom has been awarded the engineering, procurement and construction (EPC) contract for a novel wood chip acetylation plant at the Saltend chemicals park in the UK.
A front-end engineering and design (FEED) verification has been completed and the detailed design and engineering stages underway, the contractor said. Ground was broken in July, and production is scheduled to begin in early 2019.
The 30,000 t/y plant will produce a novel, weatherproof form of MDF. Production relies on a process of acetylation, which involves changing the hydroxyl groups found within wood into acetyl groups. The problem with hydroxyl groups is that they bind and release water molecules causing the wood to swell, shrink and eventually crack if not treated. Removing the hydroxyl groups also makes it 'inedible' to most micro-organisms and fungi which cause wood to rot.
The contract has been issued by Tricoya Ventures, a subsidiary of chemical technology group Accsys Technologies.
ENGIE Fabricom will undertake the majority of the project work itself covering all stages of the development from engineering and design, procurement of the plant's main equipment, through to the construction, testing and commissioning.
Local construction company Clugston has been selected by ENGIE Fabricom to provide support and carry out the civil engineering aspects of the project.
Wichard Huigen, CEO of ENGIE Fabricom, said: "This is a significant step forward for us and will in turn enable us to further develop our EPC capabilities."
ENGIE Fabricom said only that the project will deliver £58m (US$76m) of investment into the region, create 130 jobs during construction and 30 jobs in operations once production begins.