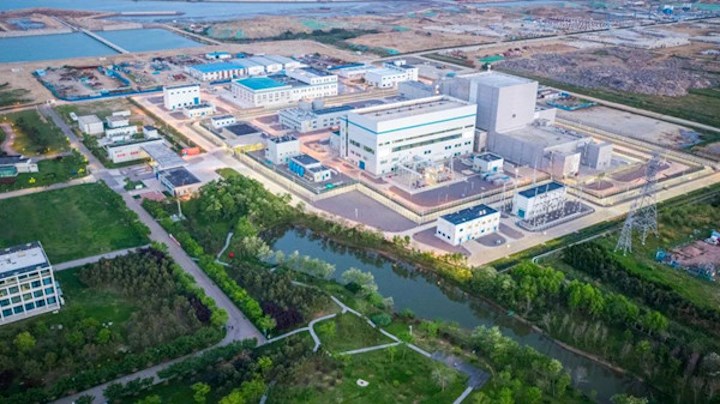 CNNC
A NEW nuclear reactor at the Shidaowan nuclear power plant in China has been connected to the grid, which China says is the world's first high temperature gas-cooled reactor (HTGR).
The demonstration HTGR has been connected at the Shidaowan plant in Shandong province. According to World Nuclear News (WNN), the facility is owned by a consortium led by China Huaneng, which also includes China National Nuclear Corporation subsidiary China Nuclear Engineering Corporation, and Tsinghua University's Institute of Nuclear and New Energy Technology.
According to WNN, construction began in 2012, and consists of two 250 MWt reactors which will drive a 210 MWe turbine. The system is known as HTR-PM and uses a pebble bed module.
The first reactor was connected to the grid on 20 December and will be gradually increased to full power. WNN reported that the two reactors are due to be fully operational by mid-2022.