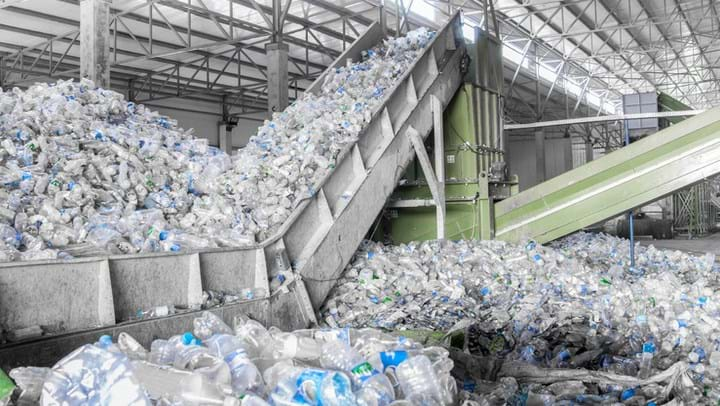 PEPSICO, Nestlé Waters, and Suntory Beverage and Food Europe have joined a consortium to help bring the world's first enzymatic plastic recycling technology to market on an industrial scale.
Polyethylene terephthalate (PET) plastic is typically used to produce food and drink packaging, especially drinks bottles. Green chemistry company Carbios designed and developed an innovative PET recycling technology based on enzymes that breaks down PET into its original building blocks, which can then be used to produce high-quality PET plastic equivalent to virgin PET. Additionally, the so-called "biorecycling" technology can recycle a broader range of PET plastics and polyester fibre feedstock than other recycling technologies.
The consortium was originally founded by Carbios and beauty company L'Oréal, to bring the recycling technology to market on an industrial scale. Nestlé Waters, the world's largest bottled water company, PepsiCo, one of the world's leading food and beverage companies, and Suntory Beverage and Food Europe have now joined the consortium to support Carbios' "breakthrough" recycling technology.
Under the new four-year agreement, the new partners aim to bring the biorecycling technology to market and increase the availability of high-quality recycled plastics. This will help the partners to fulfil their own sustainability commitments and help make a circular plastic economy an industrial reality.
The biorecycling technology provides a competitive solution to increase global plastic recycling rates and has the potential to recycle PET repeatedly and pave the way for 100% recycled PET products. Recently, Carbios created PET bottles from 100% recycled plastic, a world-first.
The partnership includes technical milestones as well as support for efficient supply of consumer-grade, 100% recycled PET plastics for global markets.
Jean-Claude Lumaret, CEO of Carbios, said: "We are thrilled to welcome Nestlé Waters, PepsiCo and Suntory Beverage & Food Europe into the consortium we have created with L'Oréal. Their contribution will accelerate our common ambition and help to industrialise our recycling technology, which brings a breakthrough solution in the treatment of plastic waste."
Roberto Vanin, Chief R&D Officer, Suntory Beverage & Food Europe, added: "Addressing the global issue of plastic waste requires large-scale collaboration, innovative thinking and investment in new and ground-breaking technologies. We are delighted to partner with Carbios to drive real action to tackle plastic waste."
Carbios' biorecycling method can handle all forms of PET plastics, ie clear, coloured, opaque, and multilayer, and polyester fibres. The process uses enzymes to specifically depolymerise PET, in the various plastics to be recycled, into monomers which can be purified and repolymerised. Other polymers not degraded in the first stage can eventually be depolymerised using other enzymes.
Additionally, the process requires limited heat, and doesn't require pressure or solvents, improving environmental impact.