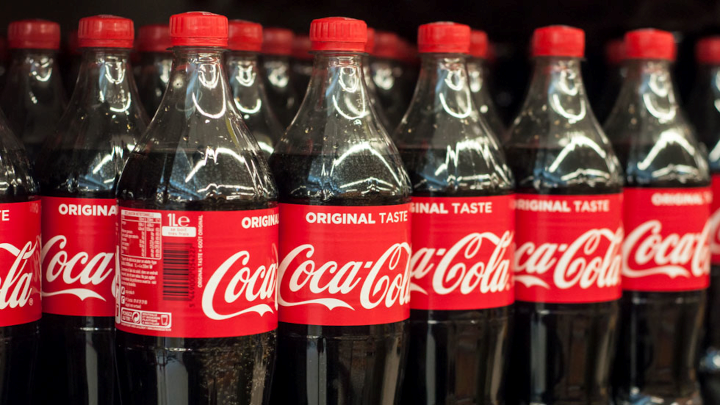 NeydtStock / Shutterstock.com
COCA-COLA Europacific Partners (CCEP) is teaming up with Swansea University to work on cutting-edge carbon conversion research that could be used to create sustainable packaging materials.    
The project, which will be funded for three years, will initially focus on capturing CO2 from the atmosphere and using to it create ethylene – a raw material used in plastic packaging, that is typically made from fossil fuels. 
Dubbed the world's "most important chemical" due to its many uses, producing and refining ethylene uses a lot of energy as the process involves heating oil or natural gas with steam to crack apart molecular bonds. The ethylene gas that is emitted is then separated and sent to processing plants where it is transformed into chemical compounds and plastics by pressure and further heating processes. 
Using captured carbon rather than fossil-based feedstocks to make ethylene will potentially offer a more sustainable way to create plastic packaging, and there is also scope within the project to evaluate scale-up options, Coca-Cola said. 
Enrico Andreoli, head of chemical engineering at Swansea University and principal investigator of the project, said: "We're really thrilled to be working with CCEP to develop next-generation carbon dioxide utilisation technology. We take a practical approach in our research, focusing specifically on sustainable applications, and fossil-free ethylene production is certainly a key one.  
"We build upon our strong background and expertise in carbon dioxide conversion and with the support of CCEP Ventures, our common goal of delivering low-carbon sustainable plastic can become a reality."
Big aims for a big polluter
The project is the latest to be funded through CCEP's innovation investment engine, CCEP Ventures (CCEPV). A partnership with the University of California, Berkeley (UCB) to develop scalable methods of converting captured CO2 into sugar, and an investment into CuRe, a technology that offers a new lease of life for hard-to-recycle plastic polyester waste, are also underway. 
"These investments are designed to make essential raw and packaging materials more sustainable in the long-term, accelerating the potential to reduce some of the largest CO2 contributors in supply chains," Coca-Cola said.  
Having been found to be the UK's biggest polluter for the fourth year running, some would say these changes can't some soon enough. 
In their recent annual audit, the campaign group Surfers Against Sewage examined more than 30,700 individual polluting items collected by 4,000 citizen scientists alongside coastlines, canal paths, bridleways and city streets over a 12-month period up to 5 June 2023. 
The audit found 12 companies were responsible for more than two-thirds (70%) of branded pollution that accumulated over the year, while three companies were responsible for 37% of all branded pollution. Coca-Cola were responsible for almost a fifth (17%) of branded plastic pollution, with McDonald's accounting for 11% of polluting items identified, and PepsiCo 9%, the Guardian reports. 
Other top polluters include Tesco, Haribo, Nestlé, Heineken, Mars, Carlsberg and Red Bull. 
Izzy Ross, a campaign manager at Surfers Against Sewage, said: "Year on year we're seeing the same culprits responsible for disgusting amounts of plastic pollution on our beaches, and in our cities and countryside. They must be held accountable for their pollution." 
In an effort to become more sustainable, CCEP, along with seven bottling partners have launched a US$137.7m venture capital fund that will focus on five key areas – packaging, heating and cooling, facility decarbonisation, distribution, and the supply chain – the ones with the most potential to reduce the carbon footprint across the Coca-Cola system.