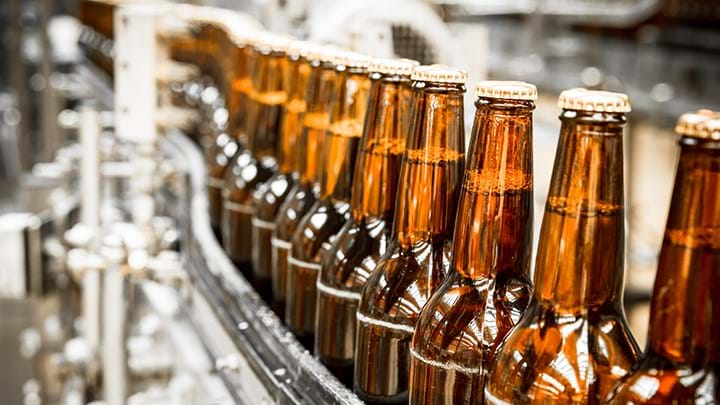 BEER, fizzy drinks, and poultry supplies are at risk of disruption in the UK following a shortage of carbon dioxide.
Trade groups across the food and drinks industries have warned their members are set to see production affected because plants that produce the gas have shut down across Europe.
News of the disruption was first reported by website Gasworld, describing it "as the worst supply situation to hit the European CO2 business in decades".
Carbon dioxide is used across the food and drinks industry, including to put the fizz into beer and soft drinks, to stun poultry during the slaughter process, and during packaging to increase the shelf-life of foods.
The key industrial producer of CO2 is ammonia plants which are responsible for around 45% of supply, according to Gasworld. The ammonia is used to produce fertiliser, but demand for this product peaks in winter so manufacturers shut down for routine maintenance around March to May. With ammonia costs low and the price for natural gas used to produce it high, manufacturers have prolonged shutdowns. 
The situation has been made worse as plants attempting to restart production have been forced by technical issues to close down again for repairs. On top of this there have been disruptions from other producers, including bioethanol plants, and a heat wave across Europe has increased drinks demand.
The British Beer and Pub Association said in a statement: "We understand that the shortage may last for at least the next few weeks and that one supplier has already been in contact with their customers to notify them of force majeure."
John Raquet, Gasworld founder, said: "There have been, and are, reported outages in beverage production but we know the suppliers are working overtime to provide the structure and service to keep all end-users supplied with some product while they work out the pinch. We have been talking to some of the CO2 suppliers, this week is a crunch week but plants that have been offline for either routine maintenance or for sudden technical reasons are very likely to be up and running over the next ten days. This applies to plants located across Europe."
The British Poultry Council (BPC) has said that CO2 supply can be diverted from packaging to stunning processes but warned this would only be a short-term measure. Without renewed supplies, the disruption will ripple through the supply chain to the point that slaughterhouses would be unable to accept live poultry from farms, which might then have to kill their own stocks, and could lengthen the time it takes to return poultry supplies to normal.
"With the supply of CO2 tightened across Europe, the British Poultry Council is calling on government and major gas producers to prioritise supplies to slaughterhouses and keep the food chain moving. We are assessing what the possible impact on food supply might be, and BPC members are working hard to minimise the effect," said BPC CEO Richard Griffiths.