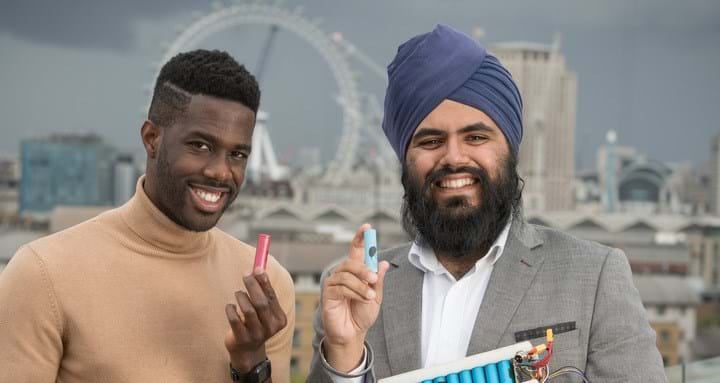 CHEMICAL engineer Amrit Chandan, co-founder of lithium ion battery recycling company Project Aceleron, has been named in US business magazine Forbes' '30 under 30 – Europe in Science and Healthcare' list of entrepreneurs.
Chandan and business partner Carlton Cummins, a mechanical engineer, set up Project Aceleron to tackle the problem of the growing amount of used lithium ion batteries. In the UK, there is no waste management for such batteries, although they are classed as hazardous waste and are generally shipped to Europe for disposal. Project Aceleron instead turns them into rechargeable battery packs suitable for low-cost energy storage in the developing world.
Many lithium ion batteries are disposed of while they are still working. Project Aceleron has developed a process to test the functionality of the batteries and categorise them. Those that are still functional are repackaged into the battery packs, while those which are not are recycled to recover the materials.
Project Aceleron recently won funding from InnovateUK to scale up the technology for electric vehicle batteries. As the popularity of electric vehicles grows, waste management for the batteries will need to be put in place. The company is currently seeking additional backing.
"The outcome of this project will see a remanufactured battery pack being used in conjunction with a biomass generator in an attempt to hybridise the biomass generator. We are in the process of conducting a number of trials with waste management contractors, taking their lithium ion battery waste and showcasing our process," Chandan told The Chemical Engineer.
He added that he and Cummins are "honoured" to be included in the list.