A GIANT "fatberg" made of congealed insoluble matter will be converted into 10,000 L of biodiesel after it has been removed from a London sewer.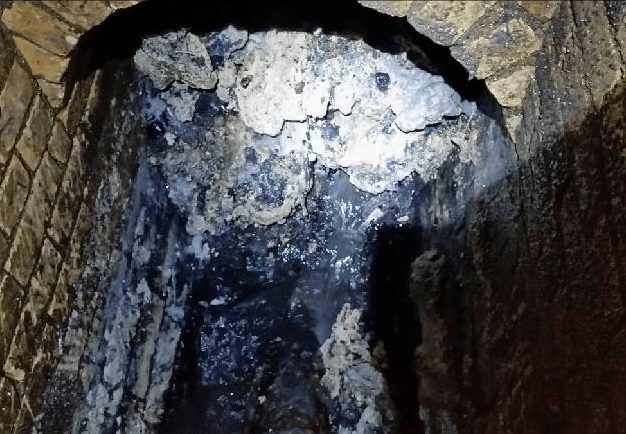 The solid mass was found blocking 250 m of an underground sewer in Whitechapel this month and is estimated to weigh 130 t – or the same as 11 double-decker buses.
A fatberg is a popular term used to describe a common problem in sewerage networks, known in a technical sense as FOGs (fats, oils and greases). It encompasses the accumulation of items that are slow to degrade, such as nappies, wet wipes and sanitary items flushed down toilets, and insoluble fats and oils washed down sinks.
Following a clean-up operation taking more than three weeks, Thames Water has announced that the Whitechapel fatberg will be converted into biodiesel, with approximately 50 t being processed by waste and power firm Argent Energy.
Dickon Posnett, director of corporate affairs at Argent, told The Chemical Engineer that it is the only company in the world with the capability to produce high-purity biodiesel from such low-grade material.
Argent's process involves pre-treatment to produce an oil, which is then suitable to undergo transesterification, ending with full distillation at its new biodiesel plant in Ellesmere Port, which is still undergoing commissioning.
Posnett said: "We have a large reception area, where the material is all put into what is basically a big pit with various different strainers on. It is then driven into further reduction filters before going through dewatering processes and then further filtration before we start to do the chemical reaction on it to start to esterify the oils.
Key to Argent's successful processing of the fatberg is an ability to deal with free fatty acid (FFA) contents up to 100%. Posnett said that this normally poses a significant problem for biodiesel plants, with few being capable of handling more than 20% easily.
"A biodiesel facility that handles a clean oil such as rapeseed or palm oil would use only an esterification process, but this doesn't work with waste," he said. "We have to do a pre-esterification. We then do a series of transesterifications and then it moves from a batch process to a continuous process using buffer facilities and a continuous distillation column – we actually have double distillation.
"This helps to drive off the impurities, or side products, so what you are left with is a very pure, high ester fuel."
While feedstocks such as the Whitechapel fatberg are waste streams, they are currently expensive and labour-intensive to extract.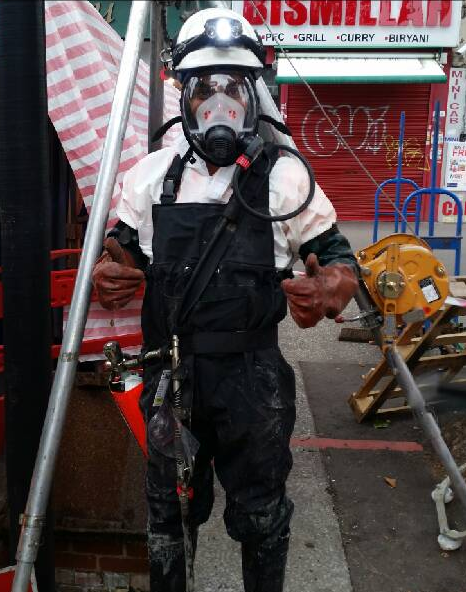 "This is a new supply chain – there is no supply chain for fatbergs for biodiesel. Mind you, there wasn't one for used cooking oil, so it's one of those areas where we have to develop it. This comes with being an innovator – you have to create your own supply chains.
"Is it going to be a cash earner? Probably not. But it is another source of waste that can go to biofuel. Every ton of that stuff that we can take and turn into a fuel for the UK is a ton of diesel we don't have to import."