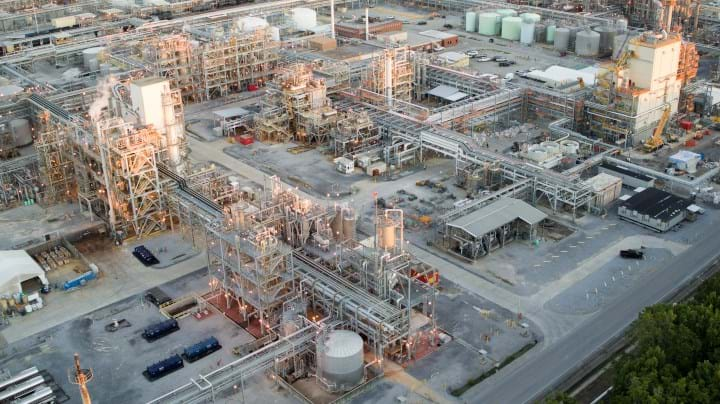 BASF
BASF has completed the first phase of its push to double production of MDI at its integrated chemicals complex in Geismar, Louisiana, US.
Plans to double production from 300,000 t/y were first announced in 2016, as BASF sought to take advantage of cheap shale gas feedstocks in the US. MDI – or methylene diphenyl diisocyanate – is a precursor for polyurethanes, a versatile plastic used in a range of applications including buildings insultation and to provide lighter materials for cars.
The first phase of BASF's expansion has involved building a new MDI synthesis unit which is now complete and in operation. The older unit has ceased operations, meaning that to date, the chemicals major has only gained what is describes as a limited increase in capacity. Growth in production will be achieved by expanding several upstream units. Construction on this second phase is underway and is expected to increase capacity by a third, with startup expected in the second half of 2021.
A third phase would then lift production to 600,000 t/y and is targeted to be completed by the middle of the decade.
Market research firm Technavio projected in November that the market for MDI will grow by 1.9m t between 2020 and 2024, driven by increasing demand in emerging economies.