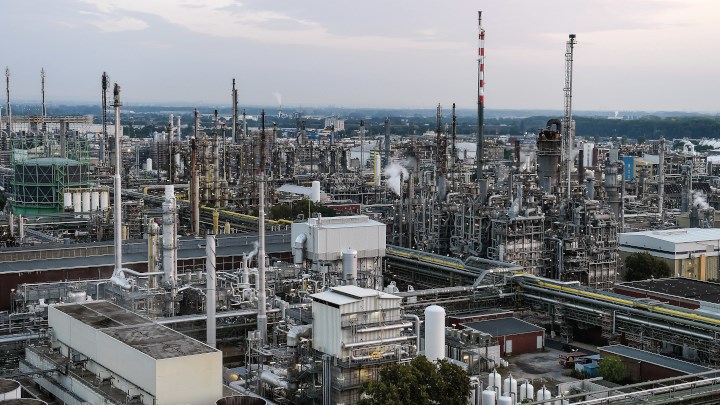 BASF
BASF has raised its climate goals and now aims to reach net zero emissions by 2050.
The company previously said it would increase annual production growth while keeping its emissions at 2018 levels until 2030. Its emissions in 2018 were 21.9m t of CO2e. It has now announced a target of reducing its emissions by 25% by 2030, compared to 2018 levels, and reaching net zero emissions by 2050. It still plans to do this while production grows. It plans to invest €1bn (US$1.2bn) by 2025 and €2bn–3bn by 2030.
Martin Brudermüller, Chairman of the Board of Executive Directors of BASF, said that the company is committed to the Paris Agreement and intends to adapt its processes and product portfolio. "We must first concentrate on the initial steps of this journey, not the final ones. That is why BASF will increase its use of renewable energies. And we will accelerate the development and deployment of new CO2-free processes for the production of chemicals. With transparency and offerings to systematically and incrementally reduce the carbon footprint of BASF products throughout the entire value chain, we help our customers in all industries to reduce the carbon footprint of their own products."
BASF said that most of the new technologies that use renewables instead of fossil fuels are currently in pilot stage, and scaleup is only likely to happen after 2030. For example, BASF is part of a project with SABIC and Linde to develop electrically-heated steam crackers for the production of chemicals such as ethylene; is developing a new technology for methane pyrolysis to produce hydrogen; and is using electrical heat pumps to produce steam from waste heat. In the meantime, it will implement continuous process improvements to reduce emissions for existing facilities.
BASF expects electricity requirements will increase and be more than three times higher by 2035 than they are currently. "This will require investments for the development and construction of new production plants," said Brudermüller. "A precondition for the transformation of chemical production is the reliable availability of large quantities of renewable electricity at competitive prices." He added that the company aims to invest in its own renewable energy facilities to meet demand.
It said that it is very capital-intensive to replace existing technologies and that BASF is trying to secure funding from programmes such as the Important Projects of Common European Interest (IPCEI). "We need new cooperation between industry and policymakers that leads to positive, outcome-oriented regulations and preserves our international competitiveness," said Brudermüller.