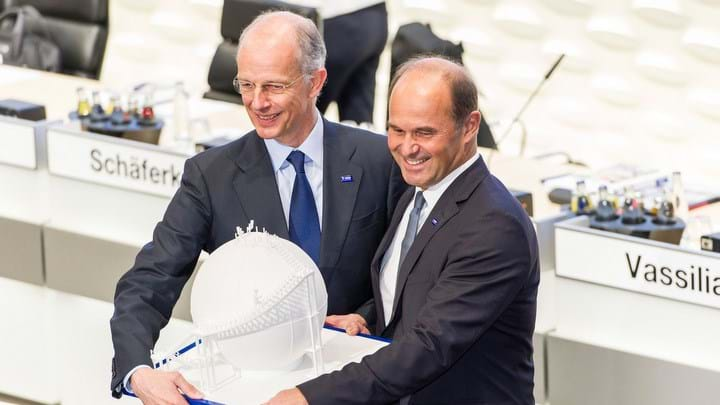 BASF
THE new CEO of BASF, Martin Brudermüller, has said that he will be keeping the company as one entity, unlike rival DowDuPont which is splitting into three separate companies.
According to a Reuters report, Brudermüller's comments provide clarity for investors. BASF uses what it calls the Verbund principle, which means it owns businesses throughout the production process. It claims that this principle consumes less energy, produces higher product yields, conserves resources, and combines the experience of its employees. "If you have everything under one roof, you can coordinate things much better, that is the sense in which we will develop it further. You wouldn't normally want to sell attractive businesses that are growing," Brudermüller told Reuters and other reporters.
Brudermüller succeeded Kurt Bock as CEO of BASF at the annual shareholders' meeting on 4 May. Bock had previously stated that BASF might learn from its rivals but did not say which path he favoured. DowDuPont's split will leave BASF as the world's largest chemical producer, but investors' opinions are mixed as to whether the company should split or not.
"The fact that I have a background in technology and science will result in us having a change in perspective," added Brudermüller, who said he would provide an update on BASF's strategy towards the end of the year.
The full Reuters report can be read here: https://reut.rs/2Kv6weH