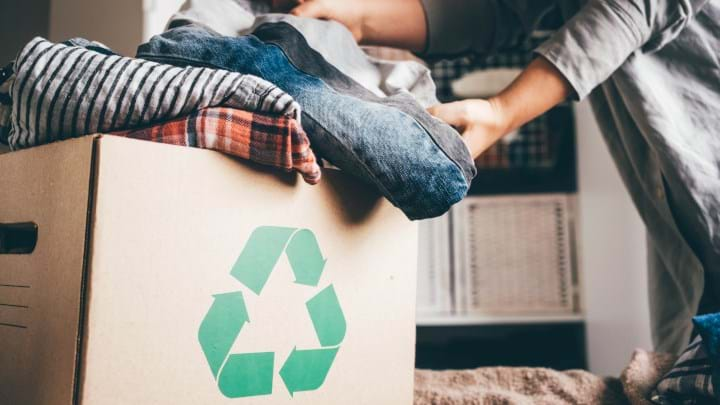 FRENCH biotech firm Carbios has signed an agreement with On, Patagonia, Puma, and Salomon, to speed up the commercialisation of the company's biorecycling technology so that shoes and clothing containing PET can be returned by customers and biologically broken down into their fundamental elements for reuse in new items. 
PET, also known as polyethylene terephthalate, is a type of plastic made from fossil fuels that is widely used in all kinds of products from bottles and packaging to apparel, footwear and sportswear. Every year, around 350m t of PET is manufactured worldwide, 52m t of which is used as fibre for the textile industry.  
But, despite the huge amount of PET produced each year, the market consensus is that there will soon be a shortage of PET bottles, as they will be used for circular production methods in the food and drinks industry, Cabios said. 
With clothing manufacturers under pressure to make their products more sustainable, using fibres from old clothing as feedstock for new garments is a viable option, but more needs to be done to achieve the ambitious recycling development goals outlined by the four big brands. 
To create this circular economy for used plastics and fibres, Carbios has developed a biorecycling process that uses an enzyme capable of selectively extracting PET, which can then be made into virgin-grade fibre.  
Carbios aim to scale up the PET recycling technology so that worn polyester products produced by the four companies, can be sent back to the firm to be broken down and made into new fibres.  
"Fibre-to-fibre recycling is a key building block in closing the loop within the textile and footwear industry", said Adrianne Gilbride, Senior Sustainability Manager at On. "Our partnership with Carbios and the other consortium members is an important step towards enabling the industry to game-changing circular technologies at scale." 
Carbios' enzyme technology allows all kinds of waste to be recycled including transparent, coloured and opaque plastics, to complex packaging and textile fibres. They are also working with other multinational brands such as L'Oréal, Nestlé Waters, PepsiCo and Suntory Beverage & Food Europe  to implement the technology, and cut down on plastic waste. 
Along with PET recycling, the firm's research teams have also developed an enzymatic additive that accelerates the biodegradation of PLA (a plant-based plastic). The additive is directly integrated during the packaging manufacturing process to allow the packaging to become 100% compostable, even at room temperature. 
Recently, Cabios announced plans to build a manufacturing plant operating their PET bio-recycling technology at Indorama Ventures' PET production site in Meurthe-et-Moselle, France. 
The company expects the facility, which will have the capacity to process around 50,000 t/y of post-consumer PET waste – the equivalent to 2bn PET bottles or 2.5bn PET trays – will begin operations in 2025.