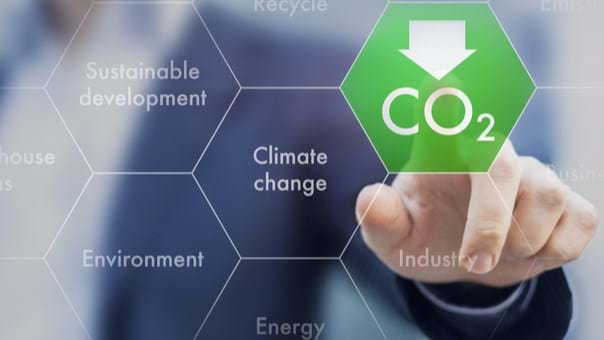 THE Australian Government has announced six winners of a A$50m (US$38.7m) carbon capture fund. The projects will demonstrate ways that capture technologies can reduce emissions from hard-to-abate sectors.
The funding is made through the Carbon Capture, Use, and Storage Development Fund that the government launched in March to support technology that could help cut emissions and energy costs, and create jobs.
Among the winners are Australian energy company Santos, which has received up to A$15m for low-cost capture and storage of carbon dioxide (CO2) emitted from its Moomba liquified natural gas (LNG) operations for permanent storage in the Cooper Basin, South Australia. It will initially store 1.7m t/y of CO2.
The Moomba carbon capture and storage (CCS) project is expected to cost A$25–30/t of CO2 captured. Santos CEO Kevin Gallagher says it will be one of the lowest cost projects in the world. However, Gallagher has also said that "carbon credits are essential to make it stack up economically". A final investment decision is expected in the second half of this year. The Australian reports that Santos is negotiating with the Federal Energy Regulator for approval to receive carbon credits.
Another winner is clean technology company Mineral Carbonation International. It will receive up to A$14.6m towards constructing a mobile demonstration plant to capture and use CO2 to produce manufacturing and construction material, such as concrete, plasterboard, and fire-retardant materials on Kooragang Island, New South Wales (NSW).
Receiving up to A$9m is energy company EDL. The company will use this for a project that will capture emissions from biomethane production at landfill sites at multiple locations across Australia and use it in cement carbonation curing.
Glencore subsidiary Carbon Transport and Storage Company won up to A$5m which it will use to demonstrate the viability of CCS from a coal-fired power station in Queensland. The funding will also support development of geological storage in the Surat Basin.
Corporate Carbon Advisory has received up to A$4m to help develop Australia's first demonstration of direct air capture (DAC) and a geological storage project at an existing injection well in Moomba, South Australia.
Boral, an international building products and construction company, will use its award of up to A$2.4m for a pilot scale carbon capture and use project aimed at improving the quality of recycled concrete, masonry, and steel slag aggregates at New Berrima, NSW.
The awarded projects are expected to create about 470 direct jobs, and deliver A$412m of investment, much of which will be in regional areas.
Angus Taylor, Minister for Energy and Emissions Reduction, said that there was "overwhelming" demand for funding through the Fund, adding that this was further proof of the viability and importance of carbon capture technologies. According to Taylor, applications for investment in carbon projects and technologies totalled A$1.2bn. "The projects we have supported through this program include a number of exciting, Australian-first technology demonstrations," he said.
Organisations including the International Energy Agency and UN Intergovernmental Panel on Climate Change (IPCC) have said carbon capture technologies will be a key element in efforts to help lower emissions and achieve climate goals.
According to the IEA, almost half of the emissions reductions that could be achieved in 2050 are through technologies currently in the demonstration of protype phase. "That's why we're partnering with industry to accelerate new projects and unlock the emissions and economic benefits of carbon capture technology," Taylor stated.
He added that CCS is one of five priority areas for future investment under the Government's Technology Investment Roadmap.
The CCUS Development Fund is part of the Australian Government's A$1.9bn new energy technologies package announced as part of the 2020-2021 Budget. In April, the Government announced further funding for CCUS as part of its budget.