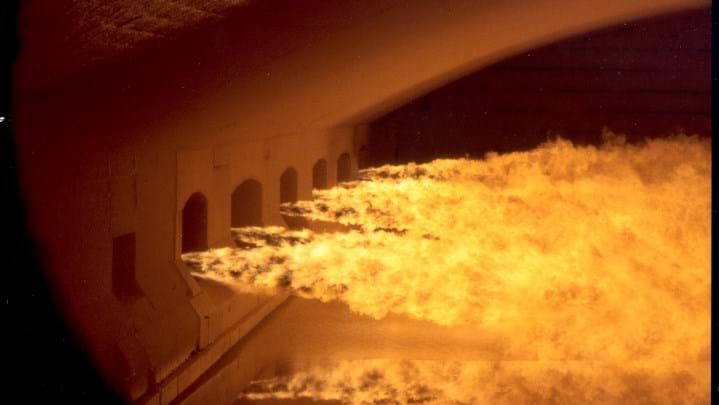 C-Capture / Pilkington
C-CAPTURE has announced that it will work alongside glass manufacturer Pilkington to assess the possibility of using its technology to capture CO2 emissions from glass production.
The partnership has been awarded funding through Innovate UK's Sustainable Innovation Fund to investigate if C-Capture's carbon capture technology could be used to capture emissions from glass production and assess if the technology could be deployed at a Pilkington UK site.
Glass production is energy intensive due to the heat needed to melt the raw materials, which include sand, soda ash, limestone, and dolomite. Pilkington uses the flow process for flat glass production, which requires temperatures of around 1,500oC in the furnace to melt the raw materials and is a continuous process that can last up to 50 hours.
The main source of emissions in glass production is the combustion of fossil fuels to heat the furnace and the decomposition of carbonate and sulfate raw materials. Some methods exist for reducing emissions, such as using more recycled glass with the raw materials – known as cullet – and improving energy efficiency.
According to a report from Glass Alliance Europe last year, emissions in the glass industry have been decreasing in the last 50 years, but progress has been slower since the 1990s, as additional reductions are difficult to achieve. Emissions from fuel combustion cause 75–80% of CO2 emissions and process emissions from decomposition of the raw materials is responsible for 15–25% of emissions. Glass Alliance Europe identified CCS as an area where R&D needs to be focussed.
C-Capture has developed an amine-free, inexpensive carbon capture technology that uses 40% less energy than other commercially-available technologies. Capturing CO2 emissions from glass production is challenging due to the impurities from high levels of nitrogen oxides and sulfur oxides.
Helen Atkinson, Business Development Manager at C-Capture, said: "We are delighted to have been awarded this funding from Innovate UK, which will demonstrate the robust nature of C-Capture's solvent, and its suitability for processes which have traditionally been considered difficult to decarbonise."
Matt Buckley, Managing Director at Pilkington United Kingdom, said: "Our Manufacturing and R&D functions are extremely pleased to be collaborating with C-Capture in the development of carbon capture solutions for our glass manufacturing process. We look forward to making further progress in this important and exciting field."