CEO and plant manager face up to five years in prison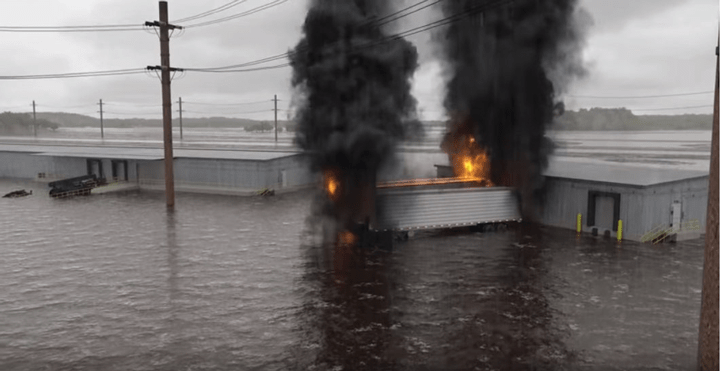 CSB
ARKEMA, its CEO and the manager of the plant in Texas that caught fire after Hurricane Harvey battered the US last year, have been indicted for recklessly releasing chemicals.
A grand jury concluded that Arkema North America, its CEO Richard Rowe, and the Crosby plant manager Leslie Comardelle were responsible for the release of a toxic cloud over the local community. The indictment charges that all had a role in "recklessly" releasing chemicals into the air and placing residents and first responders at risk of serious bodily injury, a press statement from Harris County District Attorney reads.
Arkema has hit back, saying it is outrageous to assert that the company or any of its employees have behaved criminally.