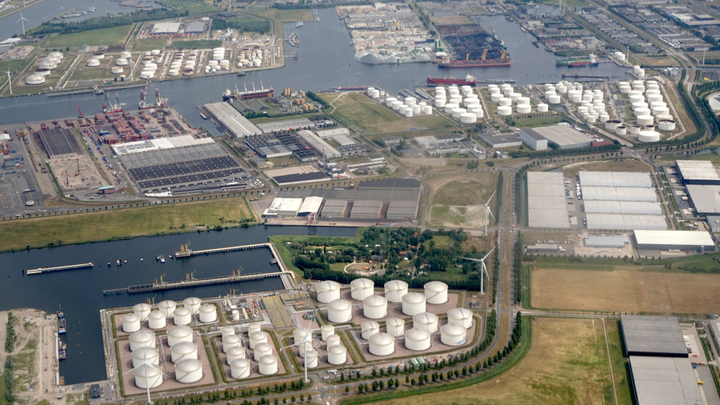 NOURYON, Tata Steel, and the Port of Amsterdam are collaborating on a feasibility study for a green hydrogen cluster in the Amsterdam area.
The first step in the study will be to assess the possibility of building a 100 MW electrolysis facility at Tata Steel's IJmuiden site near Amsterdam. The facility would be operated by Nouryon (formerly AkzoNobel Speciality Chemicals) and be capable of producing up to 15,000 t/y of hydrogen and save 350,000 t/y of CO2 through the use of renewable electricity. It would also produce oxygen which will be used by Tata Steel to enhance the sustainability of its production processes.
The Port of Amsterdam will focus on developing the infrastructure for the distribution of green hydrogen so that it can be used for new industries and for zero-emission transport in the Amsterdam region. The Dutch Climate Law has a target of reducing CO2 emissions by 49% by 2030 from 1990 levels, and it is believed that the green hydrogen facility could contribute towards this target.
"Large-scale production of green hydrogen, fuelled by offshore wind, will enable the Amsterdam-North Sea canal region to make a leap forward towards a climate neutral circular industry," said Koen Overtoom, CEO of Port of Amsterdam. "It will support our ambition towards synthetic fuels and synthetic kerosene and emission-free mobility."
"This partnership builds on our existing initiatives to support the development of a sustainable chemical industry," said Knut Schwalenberg, managing director of industrial chemicals at Nouryon. "Green hydrogen is a realistic alternative for fossil-based raw materials and enables new forms of green chemistry, such as using steel mill gas, CO2, or waste to make plastics and move to new, circular value chains."
"This project could be a stepping stone to make large quantities of affordable hydrogen available in the future to enable us to become a CO2 neutral steel producer," said Hans Fischer, CEO of Tata Steel Europe.
A final investment decision on the electrolysis facility is expected in 2021.