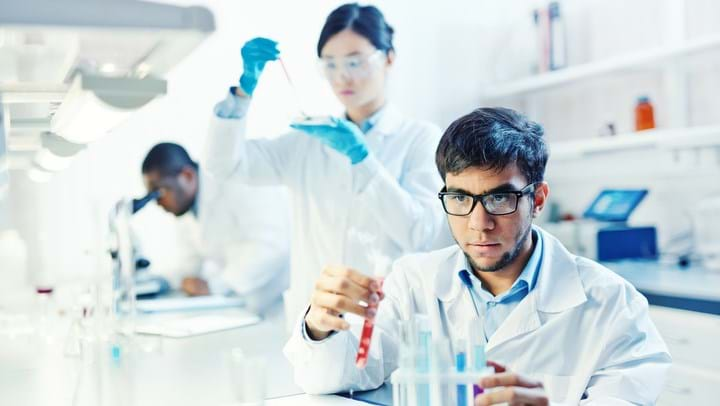 PISTOIA ALLIANCE, a global-not-for-profit life sciences organisation, is seeking a strategic partner to help boost its online database of chemical reaction hazards as it seeks to improve laboratory safety.
In March 2017, Pistoia Alliance launched the Chemical Safety Library (CSL), a chemical safety database for capturing, storing, and searching hazardous reaction information. The CSL was developed to improve laboratory safety by making hazard information more accessible and enabling the entire community to contribute to data collection. Pistoia Alliance is now looking to move the CSL into the next phase.
"To advance the CSL, the Pistoia Alliance is looking for a strategic partner to help continue development, ensuring the CSL can support the Lab of The Future (LoTF). This includes simplifying the reaction incident submission process and attracting more contributors. We must continue to highlight the value of the data and the ethical imperative of sharing this type of data," said Carmen Nitsche, business development consultant at the Pistoia Alliance.
Since the CSL was launched there has been a four-fold increase in the number of reactions recorded. To date, 138 reactions have been added, and over 1000 people have registered to the database.
"The CSL has had a very promising start – the number of registrations from across the world demonstrates the scientific community's interest in this valuable data, which will enhance laboratory safety," said Nitsche.
Trish Kerin, director of the IChemE Safety Centre, called the CSL "a great initiative."
Kerin acknowledged that laboratory safety is a challenge. The potential of hazards are sometimes downplayed because of the "small" chemical amounts involved, she said, adding that there is a level of blindness towards the hazards presented.
"Labs are often places where cutting edge experimentation and development take place, and as such sometimes the hazards are not well understood. This should result in a better application of risk management to ensure that the personnel are protected when they are doing the development work, rather than the lesser application of risk management which we often see."
The ISC also recognises the importance of lab safety. It has been working to improve safety in university laboratories, and "to support the teaching of process safety by recognising that labs are small scale operations facilities and can therefore be managed using process safety systems and techniques," said Kerin.
The CSL is currently available on Pubchem, and the full database is available as a .csv which can be requested from Pistoia Alliance. For access to the CSL or to input your own data, visit the CSL webpage.
Pistoia Alliance is made up of life science companies, vendors, publishers, and academic groups. Members, such as AstraZeneca, GlaxoSmithKline, and Lilly, collaborate on open projects for the benefit of the global life sciences community.
Improving chemical safety
"There are many books, databases and other resources available that outline reagent chemical safety information, but there is currently no single, searchable, curated database of unintended reaction incidents and near-misses," said Nitsche.
When hazards occur, incident information is typically stored in "internal silos", making it difficult to share the data across, and even within, organisations. Nitsche said members at Pistoia Alliance identified this as an area for improvement, which led to the development of the CSL.
The US Chemical Safety Board recently published information about laboratory incidents that occurred between January 2001 and July 2018. This year, hazardous events at 9 organisations were reported and published. In total, these events resulted in 30 injuries, and 1 fatality.
Chemical safety and Laboratory of the Future
This year, Pistoia Alliance held an event called the 2018 President's Series hackathon to explore how new tools can be used to transform the laboratory, and find novel uses for data sets and associated lab data.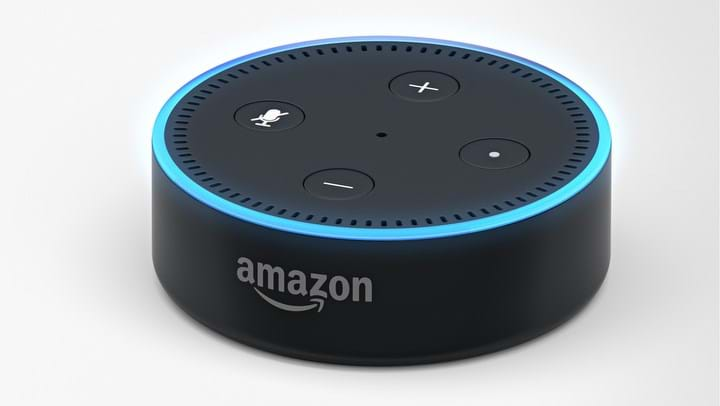 pianodiaphragm / Shutterstock.com
For example, the Talk2Lab team, from the University of Southampton, demonstrated how technology could be used to make laboratory safety information more accessible by integrating the CSL database with Amazon's Alexa, creating a voice activated hazard database.
"As a new generation of scientists enters the workplace, we must arm them with the advanced and intuitive technologies that will accelerate their research," said Nitsche.
However, Kerin noted that emerging technology has to be used for a purpose, and not for its own sake.
"Sometimes we get caught up is new things and forget the problem we are trying to solve. For example, we are seeing people trying to do more and more with virtual reality in training for process safety. There are some benefits here but sometimes we seem to be more focused on the VR component rather than what the process safety outcome is. A concern here would be assuming that we can rely on everything that Alexa says, without validation for example," said Kerin.
Chemical safety datathon
Pistoia Alliance is committed to spreading awareness and interest in the CSL, and it will host another event, a datathon, on 21 September 2018 for postgraduates, post doctorates, and librarians.
Nitsche said: "After the Datathon we will have added more reactions to the database, extending its usefulness as a resource to the industry. We also expect that the attendees will go back to their respective labs and share with their colleagues their learnings, not just about the CSL but about the whole concept of safety data sharing. Improving safety is everyone's responsibility and community collaboration is an important part of that equation. We look forward to ever expanding contributions and use of the CSL."
Those interested in becoming a strategic partner for the CSL should email: carmen.nitsche@pistoiaalliance.org