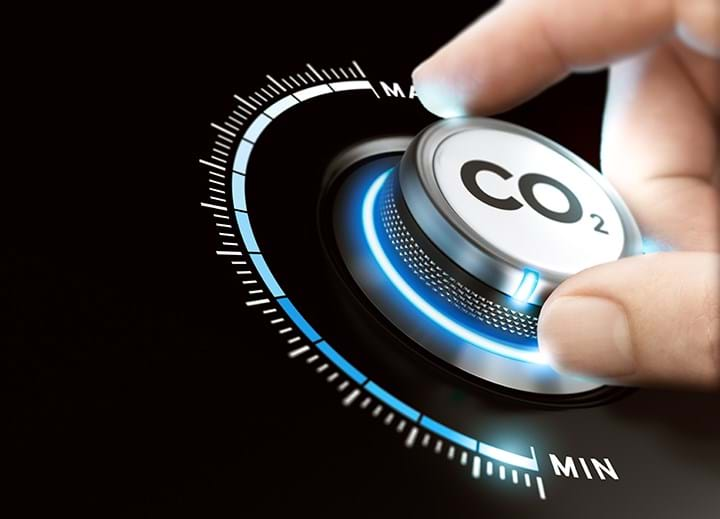 THE partners in the UK's Acorn CCS project have signed three new memorandums of understanding (MoUs) for carbon capture collaborations.
INEOS and Petroineos signed an MoU with Storegga, lead developer and partner in the Acorn CCS project, to jointly develop what they say would be Scotland's first carbon capture and storage (CCS) system by 2027. The system would link Scotland's industrial heartland to the Acorn CO2 transport and storage system in Northeast Scotland.
An MoU between the Acorn project partners and the owners of St Fergus gas terminals SEGAL and FUKA will see the capture of CO2 emissions from the operations. The companies are working towards a formal agreement to become the first customers of the CCS project.
ExxonMobil, a joint owner of SEGAL, also announced it has joined NECCUS, an alliance between industry, government, and experts determined to reduce carbon emissions from industrial sources in Scotland and beyond. The Acorn project is at the heart of the alliance.
Scotland's first CCS system
The MoU with INEOS and Petroineos will see investment at the companies' Grangemouth site. Petroineos is a joint venture between PetroChina and INEOS, formed in 2011 to operate refineries at Grangemouth, UK and Lavéra, France. One of Scotland's largest manufacturing sites, the Grangemouth site produces 9m L/d of fuel and 1.3m t/y of petrochemical product.
The planned CCS system will capture and store about 1m t/y of CO2 by 2027, with the scope to capture further significant volumes beyond that. Once operational it would increase emissions reduction at the site to more than 50% compared with 2005. Since INEOS took ownership in 2005, CO2 emissions at the site had been reduced by 37%.
The MoU partners say the announcement represents a pathway for Scotland to help the country meet its ambitious climate targets through "effective CCS". Scotland has set the goal of becoming net zero by 2045 at latest.
INEOS says that its businesses at Grangemouth have put in place roadmaps to lead transition to a net zero economy by no later than 2045, while remaining profitable and staying ahead of evolving regulations and legislation. Based on these roadmaps, the company is setting "ambitious but achievable" targets for 2030 which are in line with its 2045 commitment in Scotland, which it is yet to publish.
Andrew Gardner, Chairman of INEOS Grangemouth, said: "As a one of Scotland's largest manufacturers and employers, we acknowledge that we are operating a CO2-intensive industry and we have a significant role to play in helping Scotland reach its net carbon zero target by 2045…Once operational, the carbon capture and storage system will provide an essential route to permanently and safely capture and store CO2 emissions for large industrial emitters throughout Scotland with significant positive impact for climate change and the country."
Capture from gas operations
Together with a third St Fergus gas terminal, FUKA and SEGAL process 35% of natural gas that feeds into the UK's national grid for businesses, homes, and power generation.
Shell Esso Gas and Associated Liquids (SEGAL) is jointly owned by Shell and ExxonMobil, and the Frigg UK Pipeline (FUKA) is owned by North Sea Midstream Partners, which transports and processes natural gas from North Sea oil and gas fields. These gas partners are key industrial customers in Northeast Scotland.
Under the recent MoU, emissions from the two plants would be captured and transported via existing oil and gas infrastructure to be safely and permanently stored in rock formations beneath the seabed.
According to ExxonMobil, the project plans to capture and store about 5–6m t/y of CO2 by 2030, from its joint-venture terminal. A capture and storage figure was not disclosed for the FUKA operations.
The Acorn partners say the MoU is an important step as they chart how the Acorn project could help decarbonise sectors that will continue to rely on hydrocarbons moving forward.
Acorn CO2 transport and storage infrastructure established at St Fergus is expected to provide an essential service to other industry across Scotland, the UK, and Europe. Captured emissions can be liquified and transported via ships to the deepwater port at nearby Peterhead.
The MoU with gas operations builds on the recent "landmark" North Sea Transition Deal. The deal sets out an ambitious plan for how the UK's offshore oil and gas sector and the government will work to deliver the skills, innovation, and new infrastructure required to meet greenhouse gas emissions reduction targets.
According to the collaborators, the MoU is also an important indicator of the UK's momentum towards that goal ahead of the November COP26 summit in Glasgow. The COP26 programme was recently announced. The event was delayed a year until November 2021 due to the Covid-19 pandemic.
Nick Cooper, CEO of Storegga, commented: "This really is a momentous day for us. Signing the MoU to begin this important work on the St Fergus CO2 emissions represents a key milestone for the Acorn Project and its ability to deliver progress towards the UK's net zero goals. These emissions should be the first of many as we plan to scale the project to store more than 20 million tonnes per year of CO2 emissions from Scotland, the UK and potentially Europe by the mid-2030s."
In its announcement about the MoU with the Acorn project, ExxonMobil also announced that it has joined the NECCUS carbon capture alliance.
ExxonMobil expects its membership will help the alliance to explore the potential of technology-driven solutions to reduce emissions by drawing on its extensive global experience with CCS.
Mike Smith, CEO of NECCUS, said: "Decarbonising industrial emissions will be a challenging but essential part of meeting the national 2045 net zero target. We believe Scotland is well placed to deliver on technologies such as carbon capture and storage, and hydrogen, which are necessary to achieve a net zero industrial cluster. Collaboration across the organisations within NECCUS will be essential to this ambition, and the experience ExxonMobil brings will enhance this collaboration."
Acorn is considered the UK's most mature CCS and hydrogen project, positioned to be the most cost-effective and scalable CCS project in the UK. It is currently in the detailed engineering and design phase of development.
Expected to be operational by the mid-2020s, it will help the UK achieve more than half of its goal of 10m t/y of CO2 storage, with the potential to store more than 20m t/y of CO2 within its first decade of operation. As part of its ten-point-plan for a green industrial revolution, the UK aims to remove 10m t/y of CO2 by 2030.