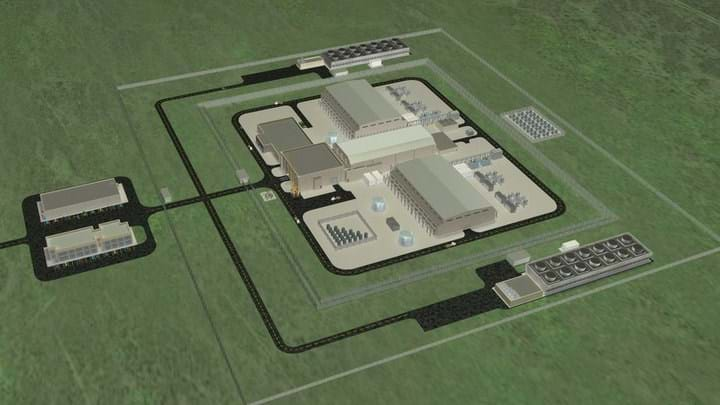 NuScale
NuScale Power has announced that its small modular reactor (SMR) can generate 20% more power than originally planned.
Small modular reactors have many advantages over full-size nuclear reactors: they can be made in factories and then transported to the site; they can be combined with renewable energy to deal with fluctuations in power generation; they are safer; and they are more cost effective. NuScale is currently on track to build the first SMR in the US and has an agreement with Utah Associated Municipal Power Systems (UAMPS) to build a 12-module facility.
NuScale used data from advanced hardware testing in a computer model to demonstrate that it would be possible to boost the power capacity of the 12-module facility from 600 MW(e) to 720 MW(e). This lowers the cost of the facility from US$5,000/kW to $4,200/kW and also lowers the company's levelised cost of electricity (LCOE) by up to 18%, making it more competitive with other electricity generation sources.    
"This substantial reduction in cost per kilowatt is not only incredibly good news for the country's first SMR plant, which we are thrilled to be deploying, but also because it will increase the value of our plant over time," said Doug Hunter, CEO of UAMPS.
The power increase is still in line with design and regulatory requirements and shouldn't impact the current design review by the US Nuclear Regulatory Commission (NRC). The improved efficiency of the reactor also won't cause any licencing or construction delays as equipment manufacture and plant construction hasn't started yet. The UAMPS plant is expected to be operational in the mid-2020s.
"The value engineering applied not only offers cost-savings and improved performance, it does so without affecting the unparalleled safety of our advanced nuclear reactor design," said John Hopkins, NuScale Power chairman and CEO. 
To read more about SMRs, see The New Nuclear Option.