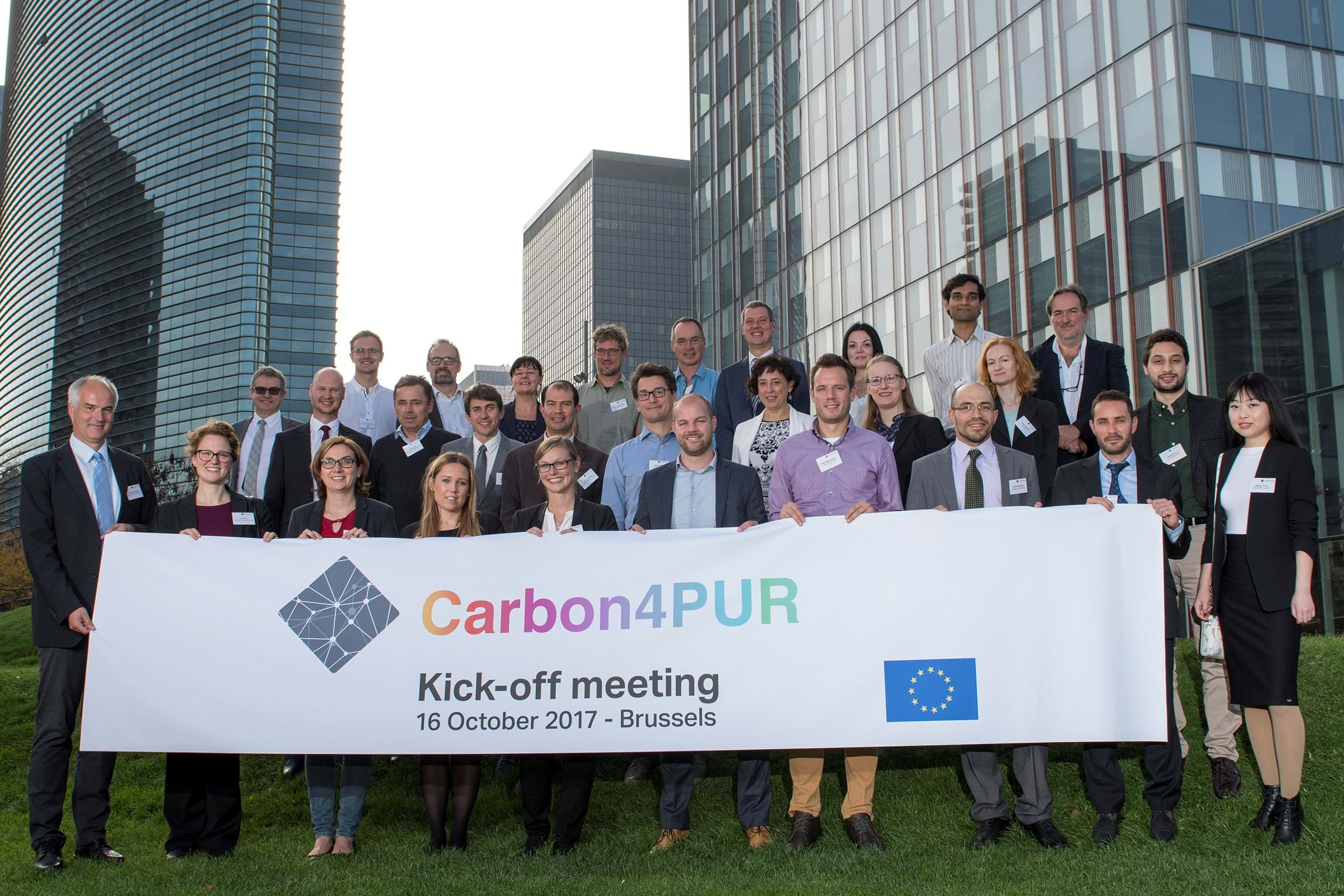 COVESTRO is leading a consortium of 14 European partners from seven countries in a new project to investigate using flue gas from the steel industry to produce plastics.
The project, Carbon4PUR, will receive €8m in funding over the next three years from the European Union under its SPIRE public-private partnership, which was set up to support innovation in resource and energy efficiency. The partners will use both CO and CO2 from steel flue gas to make polyols, which can then be used to make polyurethane insulating materials and coatings. Polyols would usually be made from crude oil.
The process being investigated does not require the CO and CO2 to be separated and purified. The gas mixture is subjected to a chemo-catalytic process to convert it directly into polyols. The carbon footprint of the final polyurethane will be about 20–60% lower than polyurethane produced from crude oil.
The Carbon4PUR project will look at the entire value chain, from industrial emissions to commercial polyurethane applications. Covestro has a production facility in Fos-sur-Mer, France, near a steel facility owned by ArcelorMittal, one of the project partners. The intermediate products could be sent to other industrial partners including Recticel, a Belgium-based polyurethane foam manufacturer, and Megara Resins, a Greek supplier to the coatings industry. Carbon4PUR also has various academic partners such as Imperial College London, RWTH Aachen University, TU Berlin, DECHEMA and the universities of Gent and Leiden. Other partners include the French Commissariat à l'énergie atomique et aux énergies alternatives, South Pole Carbon Asset Management, Grand Port Maritime de Marseille and PNO Innovatieadvies.
The partners will carry out a lifecycle analysis (LCA) and investigate the robustness of the process to deal with variable flue gas, material and process parameters and the market requirements for the end product.
"Together, we are on the path to a crucial innovation: waste gas mixtures from the steel industry can provide carbon for a chemical process and ultimately be used to produce insulation materials and coatings," said Markus Steilemann, the Covestro board member responsible for innovation, marketing and sales. "This helps us to broaden our resource base and to reduce the climate footprint for the entire value chain."
Covestro, formerly Bayer MaterialScience, is ideally placed to lead the consortium, as it already uses waste CO2 commercially to produce polyols. In 2016 the company opened its €15m (US$16.8m) Dream Production facility in Dormagen to produce 5,000 t/y of polyols for the production of soft polyurethane foams from waste CO2 from a nearby chemical plant.