Our sector must do more to improve unconscious bias in the workplace, says Kelly Paul
UNCONSCIOUS bias is one of those terms that most of us have heard, while few of us really understand it. This article looks at why the sector should be investing more time in improving both understanding and practical action on unconscious bias in the workplace.
It's universally accepted that equality and diversity must be front and centre of both recruitment and retention policies, not least in the engineering sector. According to the Women's Engineering Society, the UK has the lowest percentage of female engineering professionals in Europe, at less than 10%. Meanwhile the Royal Academy of Engineering reveals that just 6% of people in professional engineering roles are from black and minority ethnic backgrounds.
You'll find no shortage of both engineering giants and SMEs with robust equality and diversity strategies willing to speak out about the challenges and indeed solutions. But it seems there's a silent, unspoken issue at play that could hamper these efforts – our unconscious thoughts and behaviours. Let me explain.
Imagine that you're in a meeting with two fellow chemical engineers. One is older and talks with gravitas and assurance. The other is younger and less outspoken. Your natural tendency may well be to refer your questions to the older person, assuming they are both more experienced and qualified. So, what if the reality is that the older engineer is newly qualified with limited experience in the sector, and it is in fact the younger person that is best equipped to respond?
This automatic default to, for example, the older person in a meeting is your unconscious bias taking effect. By its very definition, this is a set of prejudices that is automatic and hidden to us. It may result from a particular upbringing, or a past event. Invariably, it's something we don't remember but that continues to impact the here and now.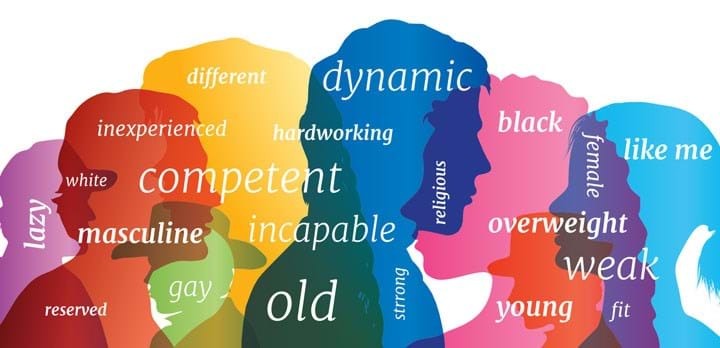 Admitting the problem
While we might be forgiven for these "hidden thoughts" we really can't allow ourselves to be excused. Indeed, unconscious bias in the workplace is such that it can affect staff recruitment, retention, motivation and scope for promotion. It's therefore critical that we start concentrating not just on saying the right thing but on thinking and feeling the right thing too. Our hidden thoughts need to be firmly out in the open – recognised, challenged and addressed. But how?
At Air Products this is something that we are putting a great deal of work into, rolling out an awareness and training programme for all our managers. Our aim is to help our teams understand how they themselves, and those around them, can acknowledge unconscious bias, and actively encourage inclusion.
A natural first step is considering the facets that make up our own personality – after all, if we are to even begin to understand the lens through which we see the world, it is essential that we understand our own diversity.
To help demonstrate this, we show our teams the "diversity wheel". This sets out all of the elements that make up our own diversity footprint – from our personality, through to internal dimensions such as age, gender, ethnicity and sexual orientation; external dimensions such as where we live, our religion, marital and parental status and appearance; and organisational factors such as our seniority, experience and work location.
Once we are able to successfully demonstrate to our teams how different we are all are, we can help them understand that it is in these differences that unconscious bias occurs. In short, we don't see the world as it is, we see it as we are.
It may sound complicated, but it's actually pretty simple. People quickly understand from this that they may have a natural tendency to listen more to those who are similar to them, whether that's in appearance, interests, or experience. We make assumptions and draw conclusions, and we do so instantly! This is an understandable but potentially devastating cycle of behaviour that stifles true diversity and inclusion. Those around such an individual are likely to feel diminished in confidence and self-worth, their ideas and ability potentially overlooked.
Of course, recognising when these factors are at play is just step one. The question then is, what do we do about it – indeed, given the nature of the prejudice, are we really able to do anything at all?