Constant pressure to innovate? Boost development productivity with data analytics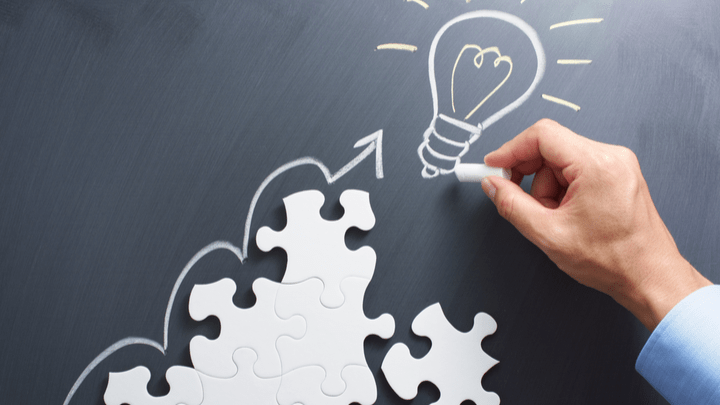 THE drive to innovate in the process industries – chemicals, pharmaceuticals, biotechnology, polymers – is a continuous response to society's demands to be able to eat, have a home, communicate, travel, stay healthy, stay warm or cool, and have a clean environment. These ongoing grand global challenges cannot be tackled without chemistry and engineering.
During the 20th century, innovation seems to have had many spaces to fill in the jigsaw of modern life. Most of the technologies that have already emerged have chemistry at their core. During this century, the drive to innovate has not abated, but it has taken a new tack in order to deliver everything society demands in an even better way. We have to innovate more quickly and more sustainably. There is therefore a constant pressure and demand from society that ultimately drives innovation, and the manufacturing arm of the chemical-using industries feels this more than anyone. Consequently, around the world, these industries are trying to address ever-increasing innovation demands.
Some of the required outcomes will have to be achieved with fewer resources and in more sustainable ways. Even for things that we currently take for granted and use every day, there is a big challenge to make what we already have more sustainable into the future. The sustainability challenge adds to the innovation demands on the chemistry-using industries.
Tension between business development and R&D
Internally within the process industries, those responsible for innovation are driven to speed up research, development and the related decision-making processes. The developers need to be ever more responsive, particularly toward their downstream customers. They must quickly identify development routes, complete bench testing and scale up, while responding to customer demands for performance information today rather than tomorrow. Such pressure brings inevitable tensions between business development and R&D managers.
Even though it may take many years to bring a new pharmaceutical to the consumer, speed to market is just as relevant in the pharmaceutical sector as it is in the polymer sector or specialty chemicals. New chemicals, intermediates, processes and formulations are being developed in these industries daily, and getting them to market more quickly could mean realising more value earlier.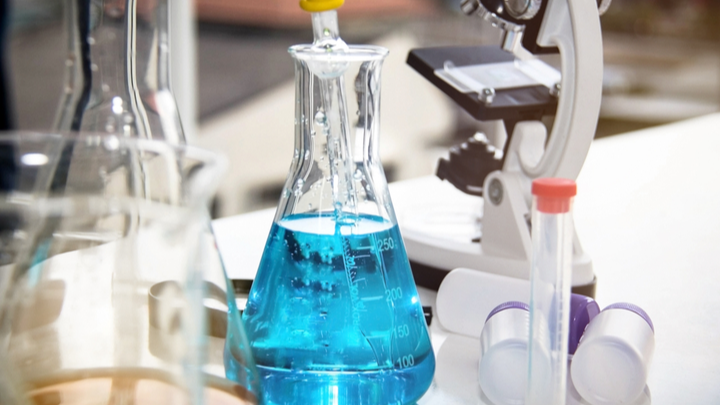 Developing new materials, new processes and ways to improve existing ones are always on the agenda. The key challenges are always to minimise laboratory and pilot plant time while gaining the most information from the work undertaken. This is not just an issue of cost and individual time savings; it is much more about value capture. The quicker the laboratory and desk work achieves its goals in R&D, the greater the value that might be captured from an eager customer or a new market. Establishing a new product or capturing sales because you have responded best to an inquiry or an opportunity is a crucial commercial driver. It's about getting your results out first, getting them to market, and getting the value into the company as early as possible. That's where the main demand comes from in the innovation workstream.  
There are many opportunities for innovation in production and manufacturing environments. In fact, the challenges are never-ending. Maintaining quality production and maximising output within health, safety environmental and quality goals is the key. However, there are many variables – the quality and variability of raw materials, the control of many process parameters, the durability of processing equipment, waste and emissions management, the quality and performance of products made, their storage, packaging and delivery to the customer. Even then, issues remain. How does the material supplied perform in the downstream customer's processes, products and markets? Despite the supply of product from what looks like a perfect production run, if this material does not perform at the customer's premises, then there will be a backlash that inevitably finds its way back to the production manager's office. 
The role of analytics in innovation
Recent advances in design of experiments can help speed up decision making in chemical development. Smart experimental design can help to identify the parameters that need to be tested to prove their potential sensitivity. This ability to focus on what matters is key to limiting the amount of experimentation that has to be done to capture enough data to be meaningful.
From the resulting experimental range of parameters, statistical analysis and visualisation of the newly-acquired data will help identify the sweet spots that the process and product developers need to use and control during their product development and scaleup.
This is important because it is not just the cost of technical personnel and facilities that are important here; it is the opportunity cost and value that can so easily be lost in a sea of data if no significant relationships can be identified early on. Without analytics, you are relying on faith, hope and, to some degree, charity. Will the customer wait for the next set of results? Design of experiments and analytics can help a company be more predictive about the work it needs to do and also be more assertive about its knowledge when its results will be available.
There is an important tension, particularly within specialty chemicals, but in other areas as well. To be able to tell the business development manager after a couple of days' work, "our work will be complete in three weeks' time" instead of leaving it open ended will be of huge value to the business development people, because they're usually waiting for results from R&D before going back and maintaining a dialogue with the customer.
Many in management are currently struggling to understand industry initiatives such as "big data" and "Industry 4.0." Many companies, especially small- and medium-sized organisations, often do not have access to statisticians, nor do they have an adequate understanding of statistics to be confident in how to go about deriving value from their data. There is a concern about how to best utilise their untapped data resource in all areas of the business, none more so than technical development.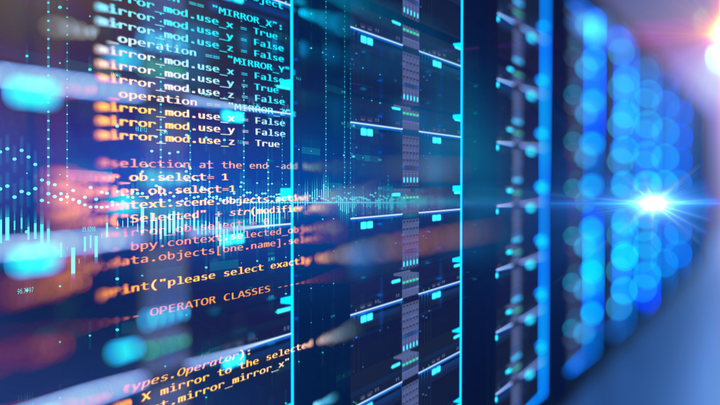 Analytics can help all companies meet development objectives more reliably and quickly. Analytics can help identify the experiments needed to definitively answer process development questions consistently, predictably and in less time. And analytics can help with the transfer of products and processes with complete knowledge of how the process works to help manufacturing run without problems. The design of experiments and the early identification of key process parameters can not only reduce R&D time, it can bring greater value in enabling quicker and more accurate decisions for customers, improving the company's speed of response to market opportunities. Analytics has the potential to increase the reliability of data, remove blind spots in process understanding, develop better processes faster, reduce uncertainty, and optimize resources while meeting constraints.
Summary of data analytics opportunity
McKinsey & Company, in its December 2016 report The Age of Analytics: Competing in a Data-Driven World, estimated that companies could cut product development costs in half by embracing the data and analytics revolution. The biggest barrier companies face in adopting the data analytics revolution is organisational; they struggle to incorporate data-driven insights into day-to-day business processes and find it hard to attract, nurture and retain the right talent – the combination of data analytic and business translator skills. People who combine data savvy with industry and functional expertise are critical to success. McKinsey further stated that as data grows more complex, distilling it and bringing analytical insights to life through visualisation is becoming critical to help make the results of data analyses digestible by decision makers.
I've found that companies such as JMP can help solve these organisational barriers by making it easier for domain experts (innovation, R&D, production and business development managers) to apply data analytics so they can make better-informed decisions themselves and communicate with stakeholders through dynamic visual summaries of the knowledge discovered in their data. Its software can empower the existing workforce to embrace the data analytics revolution, helping people combine their existing subject matter expertise with newfound data analytic capabilities.  In turn, this drives better and faster decisions, and could even double the rate of product development.
Case study: right first time
A company wanted to bring a catalyst to market that could synthesise aliphatic polycarbonate polyols from waste carbon dioxide.  It identified 35 factors that might affect yield, polymerisation rate and by-product production, and it couldn't see an efficient way forward to optimise the process. In the past, the company had tried traditional experimental (or one factor at a time) approaches with varying success. Sometimes it was lucky and identified a solution quickly; other times it was unlucky and had significant over-runs. It heaved a sigh of relief when it found a solution, but was never sure it had found the best, most robust or lowest-cost process to operate.
Using JMP Pro, the company exploited its existing data using data mining to identify the top 10 factors out of the 35 that might be responsible for its KPI outcomes. Using these top factors, it defined an efficient data collection plan requiring 21 individual experiments. After conducting these 21 individual experiments it was able to fit a predictive model, query and present that model graphically to gain insight, and communicate that insight to key stakeholders. A solution was found to successfully scale production to a 7,500 L capacity. The findings were at odds with simple kinetic theory, which also led to a better understanding of the reaction mechanism. Rather than commercialising the catalyst, the business unit was spun off to Saudi Aramco for US$100m.