British Sugar's James Caws and consultant Howard Boder explain how small-scale advanced process control can work outside of refining
"I DON'T think we're ready for advanced process control. Won't it be expensive and complex to implement?" Not necessarily. It's understandable why some industries outside of refining and petrochemicals have been slow to adopt advanced process control (APC) in the past. However, the technology is now more accessible than it has ever been.
Multivariable predictive control
APC has been applied widely in the refining and petrochemical industries over the last 40 years. Multivariable control is a form of APC that uses a matrix of dynamic process models to control the process and allows for any combination of inputs and outputs to be included. In the last 30 years, multivariable predictive control (MPC) has taken over as the main algorithm of choice for APC.
However, MPC has only more recently been applied outside these larger industries. The food industry and other biochemical processes are still new territory for MPC.
In this article, we reflect on each phase of delivering an MPC project at the British Sugar bioethanol plant and what made it a success.
Project team
I work at British Sugar as Automation Development Engineer within a Central Process Automation Support team and am helping the company's manufacturing sites deliver the Factory of the Future programme. My role involves being an APC Champion. I have a background as a process engineer and this helped me bring the process understanding to lead the project. There was strong buy-in and support from the operations team, which is critical for delivering a successful APC project.
The vision is for plant operators to be more flexible in their ways of working, making use of advanced control strategies to reduce the need for regular control system interaction and by giving remote access to the control system via tablets connected to a private 4G network. We have strong sponsorship for the programme of work, which has given us the ability to explore more innovative control techniques than we may have used in the past.
Not having extensive experience in the use of APC, British Sugar chose to partner with NewLand Control, giving a balance between in-house development but with the support where needed to implement the project at minimum cost.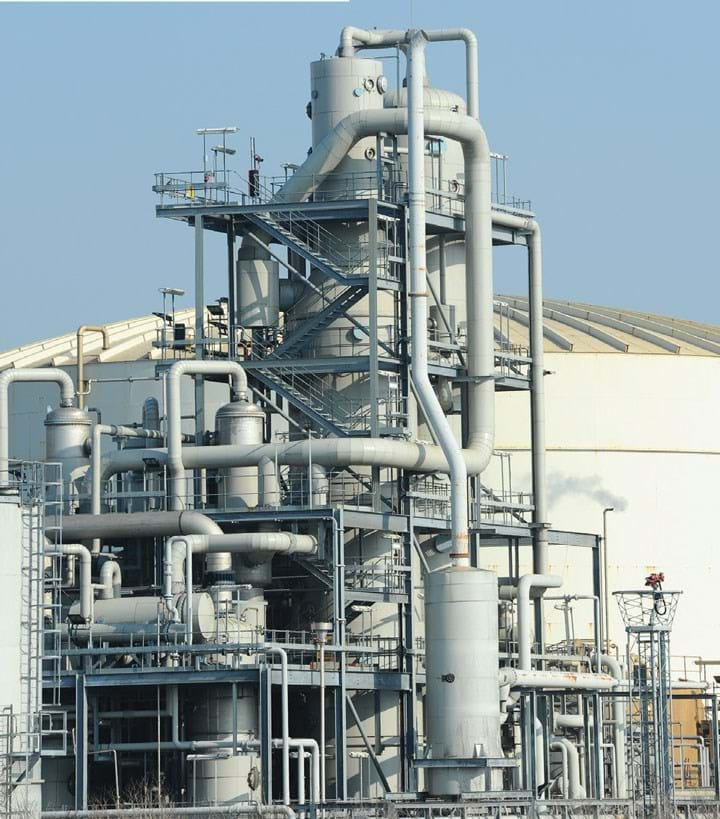 British Sugar
Process background
British Sugar is the sole processor of the UK sugar beet crop, processing around 8m t/y of sugar beet and producing 1.2m t/y of sugar.
British Sugar is a fascinating company to work for. I don't think a lot of people realise that the majority of UK sugar comes from beet grown in the east of England, let alone that we make a number of co-products such as animal feed and bioethanol. I think it is great that we are doing our bit to produce a more sustainable automotive fuel to help with the increased demand following the recent move in the UK and Europe to E10 petrol.
The UK's first bioethanol plant opened at the British Sugar Wissington site in 2007 and can produce up to 80m L/y of bioethanol, using a residual sugar syrup from the main sugar production process as its feedstock.
In the bioethanol process, following fermentation of the feedstock, water is removed from the "mash" initially by distillation almost up to the azeotrope before molecular sieve dehydration is used to increase the ethanol concentration to the final product specification.
The rectifier distillation column (Figure 1) was selected as a potential candidate for APC due to the very slow dynamic response. For example, following a change in column reflux, it can take up to 6 hours for the distillate concentration to come to steady state.
Before APC, the operators controlled the draw quality manually, making around one move in reflux flow setpoint per hour. This inevitably led to some oscillation, as they would often be reacting to data that was the result of process changes sometime in the past. Also, before one move had settled, due to human nature they were often already making the next one, as it is difficult to wait 6 hours between moves.