Laura Grindey, Ethan Lynch and Dom Tsang from the IChemE National Early Careers Committee discuss student placements from the perspectives of both student and employer
AS A STUDENT you may wonder why you should do a placement. Equally, as an employer, you may ask yourself "is a student placement scheme really beneficial to our company?" This article's authors all started on a placement scheme at Eternis Fine Chemicals and now run the hiring process for new students. Below, they shed some light on (1) the benefits of placement schemes, (2) how to be the best applicant/employer, and (3) how to get the most out of the experience.
1. Why...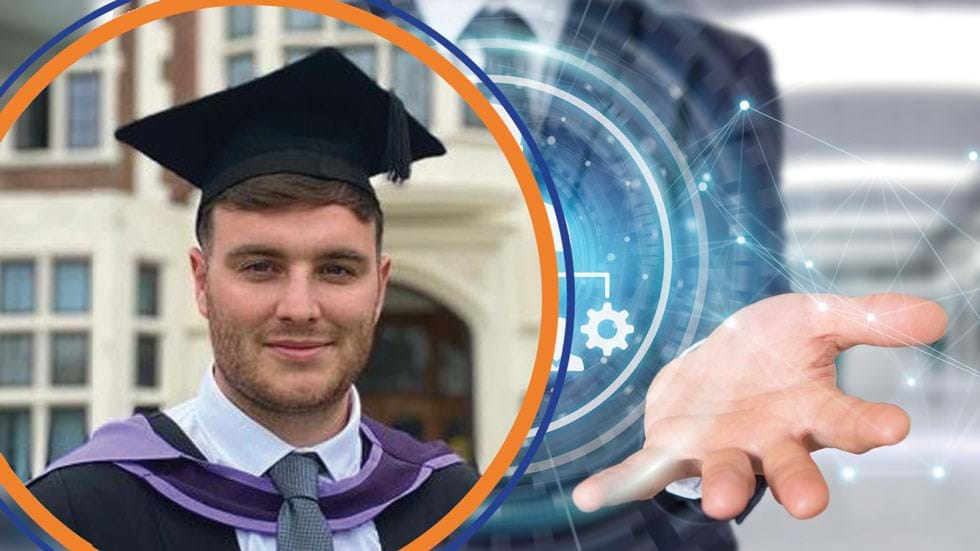 Do a placement?
As a chemical engineering student, breaking into industry and getting a job can be a daunting proposition. A vicious circle exists whereby it is difficult to get a job without industrial experience, but you can't get industrial experience without getting that first job. Placement schemes are a great way to get started on the career path and get that all important experience, giving you an edge when job hunting as a graduate. Demonstrating that you can use theories and principles that you have studied, in practical and "real-world" situations, is priceless for your CV, giving confidence to prospective employers that you can make a smooth transition into industry.
A successful placement will also require you to develop your people skills, build networks, and show the competencies necessary to make things happen. I would also encourage students to consider doing more than one placement in more than one industry. Chemical engineers are present in a variety of settings all over the world and getting a taste of different industries will help you to find your passions and choose which path to take (or avoid) in your early career.
In addition to the advantages to your early career and job hunting, the benefits of doing a placement are huge even before you graduate. Having practical experience and exposure to a range of technologies is invaluable to your studies. It provides so much context to everything you have learnt and helps when exploring new content. After completing a placement at Eternis, I completed a design project at university; it became clear to me very quickly that I had a huge advantage in comparison to those without industrial context. Knowing what is involved in a functioning manufacturing plant gave me a clear picture of what I was trying to achieve when starting out on a new design.
Don't forget, a placement can also be treated as a prolonged job interview; I went on to get a graduate job at Eternis after completing a placement there and have since hired graduates directly from the same scheme!
Have a placement scheme?
Recruiting talented chemical engineers is a tough business and hiring the right people is essential for any high-performing team. A placement scheme is a fantastic way to build connections within universities and catch talented engineers early. Placements also provide an opportunity to coach and mentor young engineers to develop qualities and skills desirable to your organisation. Hiring students that have developed through your organisation's placement scheme reduces the risks associated with recruitment – they have proven themselves capable and will be able to hit the ground running from day one, having already gathered experience of the business processes and procedures.
Aside from the prospect of improving recruitment, placement students are often very enthusiastic, keen to learn, and can contribute massively to your team. While on placement, I participated in root cause analysis investigations, designed plant modifications, and ultimately managed a capital project. The right student can slot into your engineering team and with effective leadership they can thrive. In addition, once working more independently, students can relieve the workload of some of your more resource constrained team members, allowing them to refocus on higher priority tasks.
As a student you shouldn't be afraid to try things outside of your comfort zone
How to?...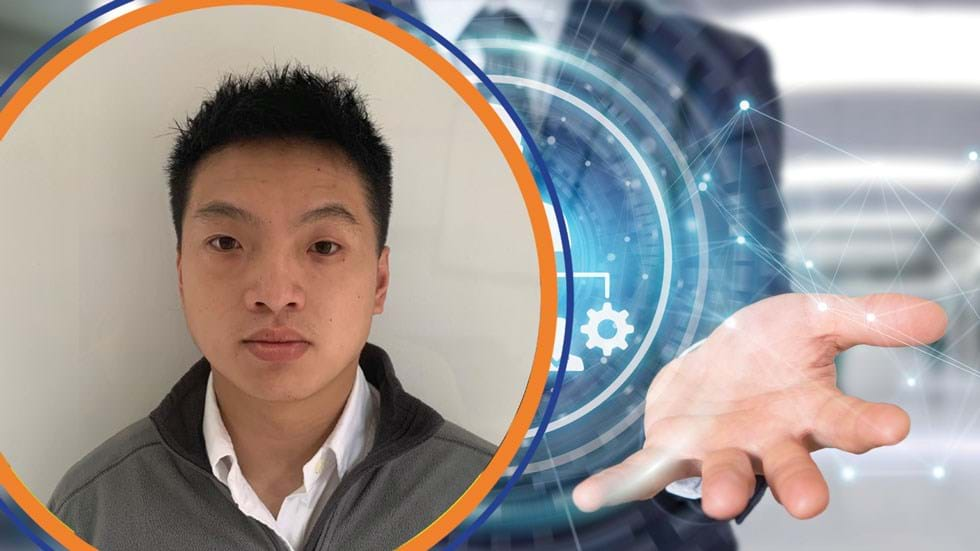 Get the right placement?
Consider what industry excites you and if you can see yourself, long-term, in that particular industry and secondly, think about what subjects or modules interest you. For example, I was interested in process design, such as performing pump calculations, pinch technology, to name a few.
The most common way to find a placement is through mainstream websites such as Gradcracker or Indeed. These websites are great and publish loads of advertisements, mainly for big multinational companies. However, is such a company the best fit for you?
For me, doing my placement at Eternis allowed me to take on a level of technical responsibility that I did not expect to be given within a placement, which accelerated my development and set me in good stead for the future. I found my placement at Eternis via job adverts emailed by the chemical engineering department at university. Such emails can be easily ignored; however, they can be very fruitful. Other alternatives to mainstream websites are LinkedIn, your university's career network, or contacting a company directly. Particularly for small and medium-sized enterprises, contacting the company directly can be one of the most effective ways of securing a placement.
Finally, do not be afraid of rejection. It is part and parcel of the job market. Before securing a placement at Eternis, I had gotten to a range of application stages at various companies and gotten rejected in the end.
Get the right applicant?
Some of the top qualities we are looking for as an employer are initiative, passion for the role, a keen interest in the chosen field or sector, and real reason for wanting to work for the company. For example, even just by applying for a placement by going directly to the company shows great initiative and goes some way to convincing the employer that you really want to work for their company.
Employers are looking for a person, not just an "employee". We want to know about you. For example, what your interests are, how you behave in groups, and what your personality is like. Bringing this sort of information out in the application process, either in your CV or in interviews, is key as it paints a picture for the employer on how you may be within the work environment. This is something we actively look out for at Eternis and forms a part of our decision-making process. All companies are looking to build and keep a workforce that meets their values.
Another aspect we have looked for in the past is previous relevant experience - it shows that you have the initiative and enthusiasm for the role and are able to adapt to different working environments. However, I do not believe that previous experience is a vital requirement. For many, relevant experience may not have been accessible beforehand, and the point of a placement is to gather experience – counter-intuitive, right? We have had and have placement students that previously had no relevant experience but have gone on to excel within their placements. On the other hand, we have also had placement students with extensive prior experience that were better suited to other industries or roles.
The importance of experience to an employer may only come down to the employer's vision of their placement student scheme. If it is seen as a way of just extra resource, then the employer may look for more experience as it may show that they can work independently and churn out work. Alternatively, if the scheme looks to support the future of the employer's team by looking to actively recruit following a placement, then experience beforehand may not be such a vital requirement. In truth, it will come down to a combination of the above.
You, as an employer, should be a background support to the student rather than overbearing
How to get the most out of your...
Placement
As a student, you must be enthusiastic and proactive while on placement. Of course, keeping up energy can be difficult, right? But trying your best to maintain a strong sense of purpose and passion will show your employers you really want to work there. Being proactive can include getting to know people in other departments and identifying your interests early on. Learning about different areas of the business and how you can support those areas will give you variety in your tasks and allow you to learn a wider set of skills.
Similarly, proactivity can include researching the IChemE chartership process. If your goal is to be a chartered chemical engineer, it is worth spending some time learning what this involves. This gives you the opportunity to request tasks that may benefit your chartership. I felt like I had a gap in safety work so I asked my manager if I could scribe an upcoming HAZOP. This gave me good understanding of the HAZOP process and the different hazards that can occur. Leading on from that, you should aim to document what you are doing and why. Having a clear understanding of what you are trying to achieve allows you to check whether the work you did accomplished the goal. This could be achieving a cost saving or finding a heat exchanger with the lowest pressure drop. Doing this helps identify where you used technical solutions to find an answer, and this will help in your chartership.
As a student, you shouldn't be afraid to try things outside of your comfort zone. Similarly, don't be afraid to ask questions. Often you will find supervisors would prefer you to ask questions and make sure you understand instead of wasting your own time not knowing how to do something. A placement is the time to learn as you should have a great support network to help you.
To get the most out of your placement, you should build your network and make friends. Long-term, this benefits you the most as you will have people in industry who know your work ethic and capabilities.
Student
As an employer, you should give your placement student as much responsibility as they are comfortable with and able to take on. Giving them responsibility allows them to feel a sense of achievement and really engage in a specific area or topic in work. While on placement, I asked to embed the continuous improvement system after noticing the current owners didn't have enough time to implement the system. Ownership of the system gave me a strong sense of purpose and gave me good exposure across the business. Maintenance of the system was a great background task when there were lulls in my workload.
You, as an employer, should be a background support to the student rather than overbearing. My managers while on placement were approachable as and when I needed support. Being too involved may make students feel they are not trusted in their role or that they are not able to be flexible in their work. This flexibility is essential to a placement as it allows the students to try new things and learn as much as possible.
Getting the basics nailed down is important. This may be as simple as discussing why procedures and documents must be kept up to date, why they should follow procedures, and the basics of plant safety. These are some of the most important things to ensure the student is able to work in a safe and independent manner. Procedures can often help answer a lot of their questions so being able to direct students to relevant procedures allows a level of independency.
Finally, you should take some time in their first few weeks to introduce them to the different people in the business. This will allow the students to get help from multiple different places. Having a larger support network reduces the pressures on you as the manager.
To conclude...
Now you have seen both perspectives, start thinking about what a placement can do for you. So, if you are a student, start thinking about what you want to achieve from a placement and search for roles that can deliver this for you. If you are an employer, speak to your management team about starting a placement scheme and identify how a placement student can benefit you and your team.