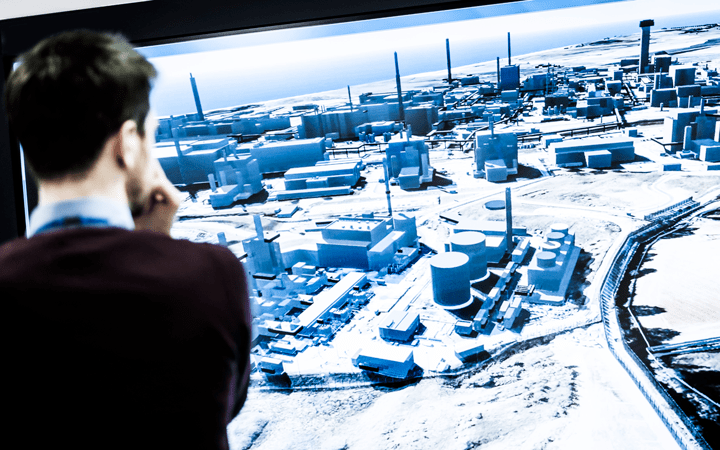 POST operational clean out (POCO) is a short but important stage in the life cycle of a nuclear facility. By actively seeking to remove residual radioactive and non-radioactive material immediately after operations have ceased, we can reduce the hazard and risk from the plant. This makes future decommissioning and demolition activities safer and cheaper.
At Sellafield, we believe that there is a broad and untapped base of chemical and process engineering experience, know-how, and innovative ideas in areas critical to our POCO mission. How would you, for example, deploy a characterisation device through narrow access ports, navigate through a spaghetti junction of pipework to where you need it, and expect it to survive within a hostile radiation environment of hundreds of Sv/h? You might do it using a completely new idea, or a proven technology or technique from another industry that could be developed for nuclear application.  
Through the Game Changers Innovation Programme, we have launched a challenge statement highlighting four generic phases – access, characterisation, cleaning and transferring. We're looking for alternative ideas to support the POCO mission. The programme, sponsored by Sellafield, offers proof-of-concept funding for successful ideas that could deliver improvements beyond our current methods. The programme has seen success in other challenge areas in delivering new technologies to solve decommissioning challenges.
POCO at Sellafield
POCO is a key phase within the lifecycle of a facility to ensure that we safely manage the remediation and drive a reduction in future costs.
For POCO to be successful at Sellafield, we need a range of solutions to complex challenges related to access, sampling and characterisation, cleaning, and transfer operations. We have more than 87 facilities due to undergo POCO over the next 40 years. Innovative solutions to help us to carry out these operations as safely and efficiently as we can will have real impact.
Current POCO practice is focussed on carefully-sequenced washouts of the process facilities using water and/or reagents, employing existing infrastructure. Successful POCO requires us to mobilise materials which:
are highly radioactive and chemotoxic;
may be either solids or deposits, or a combination of both;
have become adhered to vessel walls, process equipment and pipes;
have become engrained within metal cell walls;
are remaining solvents within process systems.
The recovery and transfer of waste during current POCO methods involves steam ejector pumping, reverse flow diverters (RFDs), and vacuum systems.
Characterisation is critical to understanding whether POCO targets have been met. This is challenging at Sellafield, as many plants were not designed to support post-operational sampling or characterisation.
It is essential that containment is maintained.
POCO challenge areas
Access
To remotely access one of our typical process vessels requires navigation through congested concrete shielded cell environments via only a handful of 200 mm diameter access ports that are metres away from the target area. Additional and non-intrusive access could be navigated through 20–70 mm diameter wash and pnumercator lines, tens of metres in length. There is limited visibility and light within the cell and no human access is possible. The vessels themselves are typically 10–20 mm thick stainless steel. An example is illustrated in Figure 1.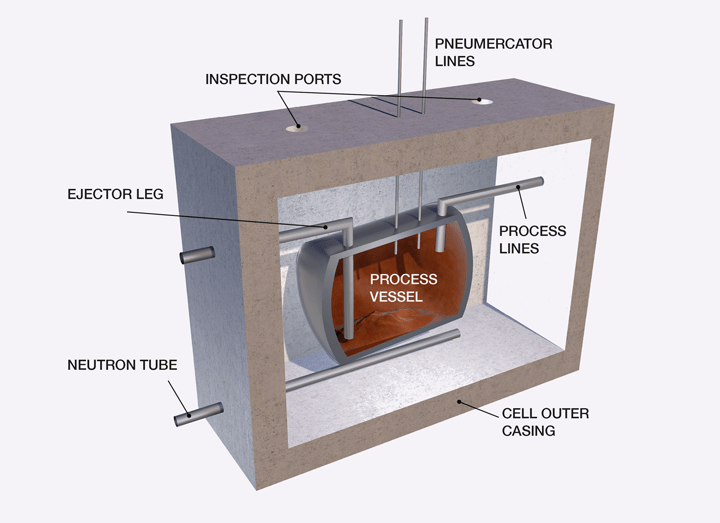 There are no power supplies within the cells, so power external to the cell or an independent power supply must be used. Radiation activity levels in the range of 1–40 Sv/h are typical. How would you approach navigating into the vessel, sampling or characterising liquid or solid material, or transferring material out of the cell with complete containment?
Characterisation
Before, during, and after cleaning, we need to carry out visual and radiological characterisation of material inside the process vessels. Contents include liquid, loose and adhered solids, and engrained material. There may be radiation dose hot spots that we need to locate. What tools can we use to conduct this characterisation remotely in our challenging environments?
Cleaning
We typically use water and acids for clean out, but insoluble materials or adhered deposits can be challenging to remove efficiently. What reagents or alternative techniques would you employ to mobilise solids, solvents, or adhered and engrained material? We cannot treat each plant in isolation. Any effluents generated in the cleaning processes will need to be compatible with downstream plants. If not, we may need new effluent treatment capabilities, such as organic destruction techniques.
Transferring
We need to move process contents out of the plants in a safe and contained manner. To do this we are looking for new ideas for retrieval and disposal tools and techniques. How could we pump, cut, grab, sort, segregate, isolate or contain material using technologies that would make transfer safer, quicker, and cheaper?
You can read a more detailed background to POCO at Sellafield at The Chemical Engineer.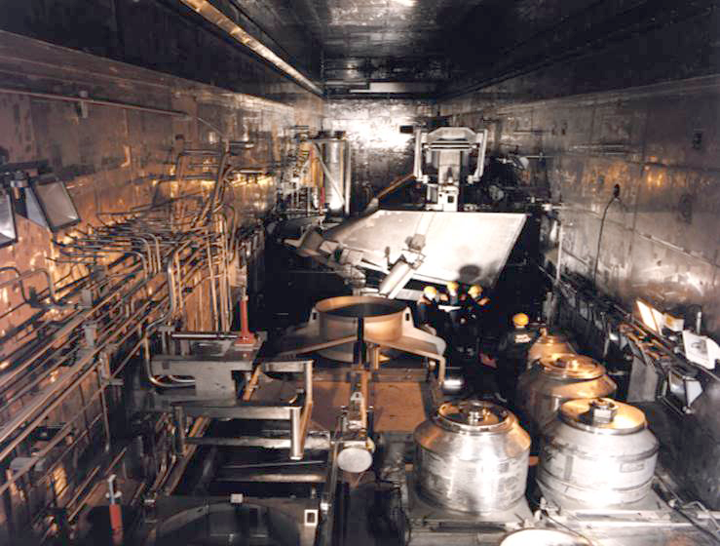 Game Changers POCO challenge
Our Game Changers POCO challenge is live. Visit www.gamechangers.technology to find out more about the programme, the application process, and to download or complete an application form. You can also request an application form by emailing apply@gamechangers.technology.
Who should apply?
The programme is open to anyone who can make a tangible impact on decommissioning – from individuals and SMEs to universities and larger organisations, wherever they are located.
What's in it for you?
Funding will be awarded for proof-of-concept projects which can demonstrate the potential for game-changing improvements over the current POCO methods. Successful applicants will receive feedback and support from technical experts at the National Nuclear Laboratory (NNL) and Sellafield. Commercialisation expertise will be provided by Game Changers delivery partner FIS360. There will be the opportunity to demonstrate your ideas, technologies and techniques directly to our technical teams and gain feedback to help ensure you can respond to end user needs. Support will also be given to encourage participants in the programme to work together to come up with collaborative solutions to address the technical challenges of POCO.
---
If you'd like further information about the POCO challenge please email jo.tunney@fis360.com