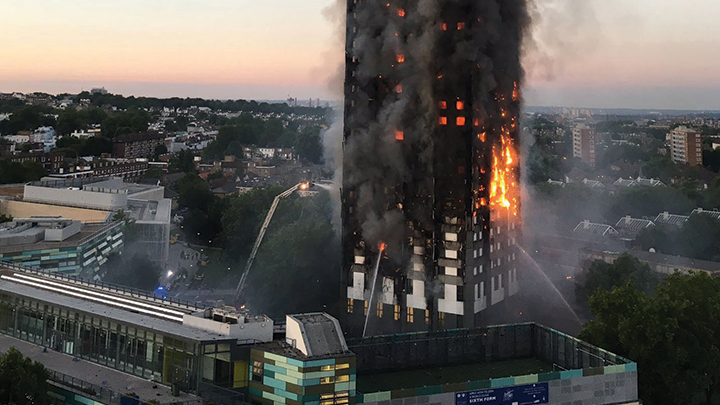 @Natalie_Oxford/twitter
FOR those of us who were around in July 1988, Piper Alpha is one of those events that we will never forget. Most of us can still remember exactly where we were when we first heard the news and saw the terrible pictures on our TVs. What we saw that night and what we learned in the following weeks and months left a lasting impression on us all that we must learn the tragic lessons and ensure that such a tragedy never happens again. 30 years on and our thoughts this week are for those who lost their lives that night, those who survived, and for all of their families.
We have learned a lot about managing process safety and asset integrity in the intervening years. It is hard for us to remember what life was like in major hazard facilities on and offshore before we had the safety case regime, but it has made such a huge difference to our approach and has since been replicated around the world. We owe Lord Cullen our heartfelt thanks for bringing us to this – it has served us all well.
But it is also the case that in the last 30 years there have been several occasions when the industry has come perilously close to losing sight of the need for constant vigilance and maintaining a chronic sense of unease that we can never assume that we have "done" process safety and can move on. This week in Perth at Hazards Australasia we have been hearing about the challenges which the offshore industry has faced in the last 2–3 years because of the drop in oil prices. Changes have to be made when economic shocks like that occur, but the importance of ensuring that asset integrity is maintained and that safety critical items continue to get the right priority must never be overlooked.
As I looked around the room at Hazards, it struck me that there were many younger people there who were not around in 1988
It was a familiar story for those who went through similar economic shocks in the 1990s. As I looked around the room at Hazards, it struck me that there were many younger people there who were not around in 1988 or if they were they would not have been old enough to appreciate the significance of such an event. On this 30th anniversary of Piper Alpha, I would like all of us who were around to reflect not just on what we have learned. We should also ask how good have we been at passing on those lessons to others, be they the subsequent generations who have joined our major hazards industries or more broadly?
History tells us that we do forget even the hardest of lessons we should have learned, and as a result we experience other incidents. Even if not on the same scale, they remind us and we get shaken out of feeling too comfortable and back into vigilant, chronic unease mode. This message needs to go wider than the oil and gas and chemicals sectors. System safety and managing risk to avoid catastrophic events is something that applies in many other sectors.
Just over a year ago, 72 people lost their lives in a fire in a residential tower block in London – another tragedy which will stay in our memories forever. The fire at Grenfell Tower happened because a 40-year-old building was changed without due consideration of the impact of those changes on the design and integrity of the building and the impact on the safety of those who lived there. 
There are no new accidents, the same mistakes keep repeating themselves.
My hope for this 30th anniversary of Piper Alpha is that we recommit to maintaining our vigilance. We should also commit to sharing what we have learned and continue to put it into practice – and the reasons why we do it – with future generations and with other sectors who are vulnerable to catastrophic events. We must step up to share our knowledge and experience to create a safer future for everyone.
The July/August issue of The Chemical Engineer magazine will include an article from Hackitt on her investigation of Grenfell Tower fire and the duty that chemical engineers have in sharing their process safety knowledge across sectors.
---
We have added fresh perspectives each day in the run up to the 30th anniversary of the Piper Alpha tragedy. Read the rest of the series here.