100 years of chemical engineering at the University of Queensland
THE University of Queensland (UQ) has a proud history of innovation and leadership in chemical engineering teaching and discovery. The School of Chemical Engineering, which celebrates its centenary this year, has long been a significant part of UQ following its inception in 1910.
A degree course leading to a Bachelor's degree with "chemical engineering" in its name was first approved at UQ in 1916. Its first student (ES Edminston) enrolled in the degree of Applied Science in Chemistry and Chemical Engineering in 1917, at the UQ Walter and Eliza Hall School of Applied Chemistry.
In 1965 the Department of Chemical Engineering was established, under the guidance of the late Rolf Prince.
Champions
The hallmark of all great schools, however, is the teachers and mentors who have guided the  generations behind them. For five decades, Robert "Gus" Wiles was an integral part of the UQ chemical engineering experience. Gus was the heart and soul of the pre-eminent chemical engineering school in Australia, the 'go-to' person for students, colleagues, and industry alike, and his influence has been felt all over the world.
Don Nicklin was a founding chemical engineering professor, and arguably one of Australia's greatest chemical engineers. His entrepreneurial influence continues to be strongly felt across the School, continues to infuse our thinking, and is driving forward the values that underpin our future.
Continued leadership in the 1970-1990s saw Ming Leung, Paul Greenfield and Jim Litster grow the department. In the early 2000s the department was disestablished and became part of the larger School of Engineering, and in 2009 re-established as the School of Chemical Engineering.
Research excellence
The School has an excellent international reputation in research. With 35 academic staff, including 17 professors, we provide quality programmes and leadership in chemical engineering education, research and development, and expert consulting to support the process industries.
Chemical engineering is one of the 30 recognised research strengths of the University, and staff are associated with six leading research institutes and centres. Our academic and research engineers are engaged in pioneering research transcending traditional disciplinary boundaries, in diverse areas such as bioengineering, nanomaterials and nanoscale science and technology, high-performance polymers, energy, and environment as well as waste and water resource management. We are a major research provider to the minerals industry through our metallurgy programme.
In the 2015 Excellence in Research Australia (ERA) study, the School's research performance was awarded the highest score (5/5), meaning "well above international standard".
If that wasn't enough, it's rewarding when the outcomes of the School's research are used and adopted by others. For example, in 2001 Plantic Technologies, a spinoff company from the polymers group, was formed and became Australia's first biodegradable polymers packaging company. More recently, a modular on-site cyanide production unit for more effective gold production was developed by Victor Rudolph and collaborators and won the 2014 IChemE Award for Outstanding Achievement in Chemical and Process Engineering.
Today and tomorrow
Our numbers today include over 600 undergraduates, 100 Master's students, 180 higher degree research students, 80 postdoctoral fellows, 38 academics and ten professional staff, with an annual total budget of around A$20m (US$15.5m).
We enjoy high fundamental research rankings as well as excellent industry links in research, as well as great alumni interactions in curriculum and extra curricula activities. Overall, we think this provides our students and researchers with a unique start to their career paths. Our future vision is to be one of the world's top five schools in chemical engineering.
Future goals include work on new infrastructure (a new UQ School of Chemical Engineering home in the Sustainable Futures Building); risk research (the UQ Risk Centre aims to be at the forefront of risk management teaching and research at UQ and internationally); producing job-ready graduates (building on the increased teaching excellence and industry interaction introduced via the integrated BE/ME programme); and widening diversity.
To achieve this, alumni and industry will be our lifeblood – fuelling change, new opportunities and delivering mutually-beneficial outcomes that change our world.
Alumni
Over the past 100 years, we have educated many outstanding chemical engineering leaders who have transformed our world in many ways, including:
Allyson Black: 2018 Australian chairman-elect for IChemE, a member of IChemE Council, and the IChemE Energy Centre board. Also manager, strategy and M&A at Caltex Australia.
Lizzie Brown: Former CEO of Engineers Without Borders Australia (EWB), a member-based, organisation which creates systemic change through humanitarian engineering; director and chair of ATEC biodigesters, a social enterprise which designs, manufactures and sells technical products and related services in South East Asia including a household-scale biodigester system that is resistant to seasonal flooding.
Leeanne Bond: Independent non-executive chair at Synertec Corporation; owner, Breakthrough Energy, providing strategic business consulting and investment in new technology startups; non-executive director at Snowy Hydro, LNG Ltd, Territory Generation, and JKTech; board member of Clean Energy Finance Corporation, Queensland Building and Construction Commission, Engineers Australia.
Sandeep Biswas: Managing director and CEO, Newcrest Mining; director, Minerals Council of Australia; former CEO of Pacific Aluminium, a wholly-owned subsidiary within the Rio Tinto group.
Kathryn Fagg: a member of the board of the Reserve Bank of Australia, and a non-executive director of Boral, Djerriwarrh Investments, and Incitec Pivot. She is also chair of the Breast Cancer Network of Australia, and president of the Council of Chief Executive Women.
Andrew Liveris:  Executive chair of DowDuPont, and CEO and chair of The Dow Chemical Company. 
Paul Greenfield AO: Former chair of the Australian Nuclear Science and Technology Organisation.
Kathy Hirschfeld: Former MD of BP Brisbane, and non-executive director of InterOil Corporation, Broadspectrum, and Toxfree Solutions. She is also a senator of UQ and a board member of the UN Women Australian National Committee.
Celebrate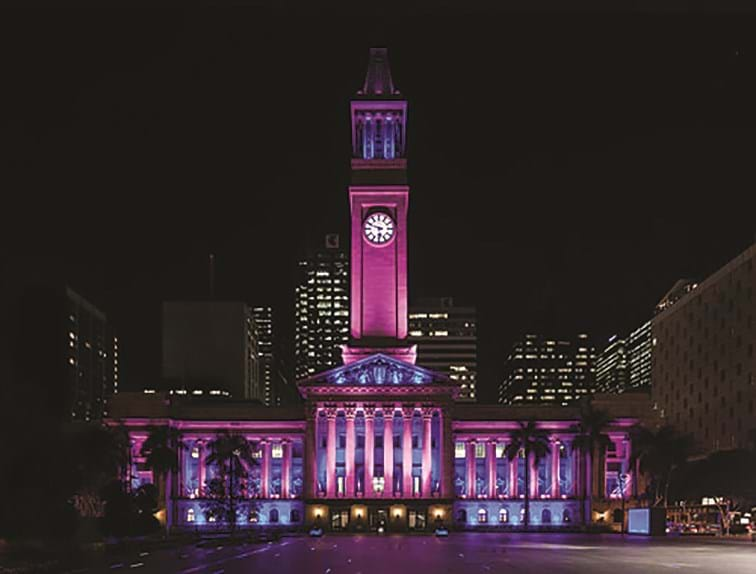 To mark this occasion we are opening the doors to our community with a gala dinner on 18 November. We anticipate this will be one of the biggest gatherings of chemical engineering professionals in Queensland's history, dedicated to celebrating the past 100 years of chemical engineering at UQ, and looking to its exciting future. Do get in touch – help us celebrate this milestone and build on the foundations that have been laid by great UQ chemical engineering leaders of the past.
For more information visit http://bit.ly/2imR36D