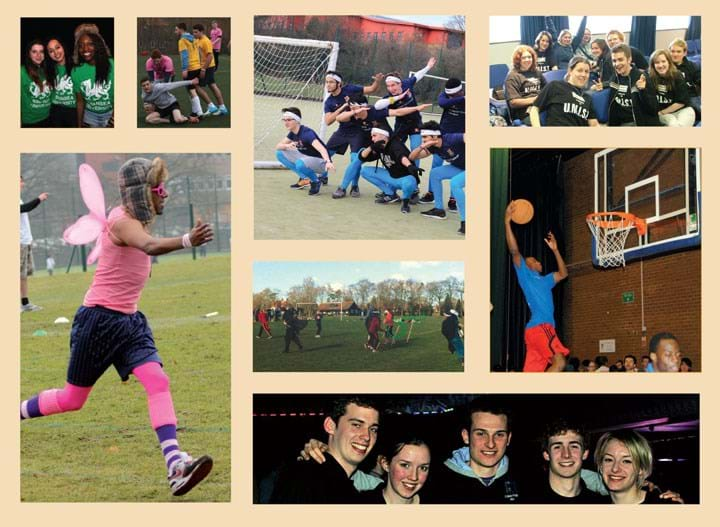 Martyna Cepaite and Paul Jenkinson call on students to help ensure a great sporting tradition thrives
FRANK MORTON Sports Day. As chemical engineers, we've all heard of it, right? Running since the early 1970s, this unmissable annual sporting event sees chemical engineering students come from all over the UK to compete in a day of friendly games! But despite the memories Frank Morton has brought past students and participating companies, the tradition has started to dwindle in recent years. Here, as the IChemE National Early Careers Committee, we delve into why this sports event makes a chemical engineer's calendar so unique and call on students and employers to help keep the tradition alive.
What is Frank Morton Sports Day?
This huge event started life in 1961 as a single game of football between chemical engineers from Manchester and Birmingham universities. It was organised by Professor Frank Morton himself, and an unexpected legacy was born! Modern day Frank Morton now consists of much more than just your conventional sports. Among the many activities played at recent events, attendees have taken part in quidditch, bowling and skiing. There have even been games of chess, escape room competitions and teams battling each other at laser quest. It's safe to say the event has become incredibly diverse with something for everyone to take part in.
Since the annual games fully kicked off in the early 1970s, chemical engineering students from across the UK have formed volunteer committees to organise and host the event at their respective universities. Committees typically liaise with companies for sponsorship, organise a careers fair, and manage the whole sporting agenda and logistical schedule for the day including access to sites across the university grounds and the local area. All this hard work is then paid off with a post-event party, with the likes of Scott Mills and the Hoosiers having performed at recent events!
With the frantic excitement of the day described above, it's no wonder that securing a ticket for Frank Morton is a high priority for many chemical engineering students – even for those busily writing dissertations and revising for exams. This one-day event offers a well-earned break! Some students even find themselves bagging a free ticket if they're witty enough to win their chem eng society's t-shirt competition. That's right, custom team t-shirts are also a big part of the Frank Morton tradition, allowing universities to show off some questionable yet funny puns!
Frank Morton: The man
Frank Morton was a prolific sportsman, representing his university at cricket, cross-country, athletics and boxing. He worked at Birmingham University before becoming the first professor of the new chemical engineering department at Manchester in 1956. Much has changed since he served as IChemE's president from 1963-1964 – not least the range of sectors that chemical engineers work in and the number of IChemE members which has swelled considerably from the 6,700 he cited in his presidential address. Yet, his closing line from that speech serves just as well today, especially as we look to keep his eponymous sports day thriving for the chemical engineering community: "Our message must emphasise the intellectual satisfaction that a career in chemical engineering offers but must also convey to youth something of the challenge – the excitement – and above all the opportunity of service to the community which such a career unquestionably provides."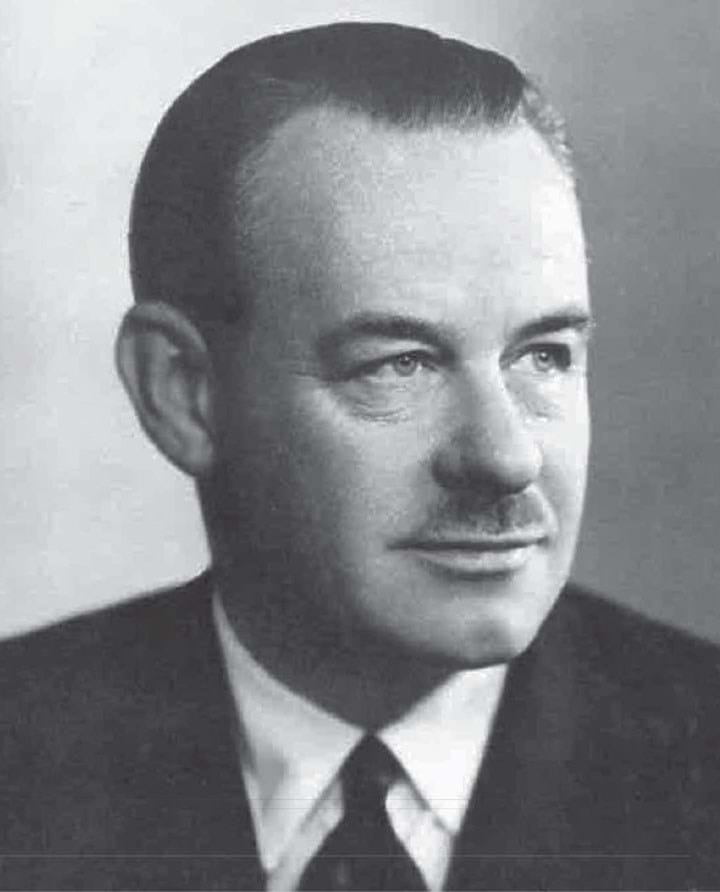 This unmissable annual sporting event sees chemical engineering students come from all over the UK...but despite the memories Frank Morton has brought past students and participating companies, the tradition has started to dwindle in recent years
Frank Morton in recent years
At their peak, Frank Morton Sports Days have seen as many as 3,000 students getting together at a host university. However, the event has faced unprecedented challenges in recent years. In 2021, Covid-19 forced organisers to hold the first ever online edition of the tournament. Fortunately, the University of Bradford gave a great demonstration of what the chemical engineering community can achieve even during the most challenging circumstances. With a "virtual" turnout of 400 people, Frank Morton Sports Day pulled through. The event then swiftly returned to its usual in-person format at the University of Newcastle in 2022. Though attendee numbers had not quite returned to pre-pandemic levels, the student body delivered another fantastic event. Yet, the interest in bidding to host the 2023 event saw a sharp decline… and without a host, there can be no Frank Morton.
After an already late bid from the University of Sheffield sadly fell through, students from Birmingham took it upon themselves to deliver the event. Having been put together in just three months, Frank Morton 2023 was saved! Birmingham were overall winners again (for an 8th time in the last decade!), but the drop in student attendance was telling (see boxout). Which begs the question: is Frank Morton Sports Day fading away? Has the pandemic resulted in a generational knowledge gap of this incredible event and a general loss of enthusiasm? We certainly hope not. Frank Morton Sports Day is a unique event among the engineering community and its loss would be detrimental to the students who take part and those who gain valuable CV-boosting skills from organising it.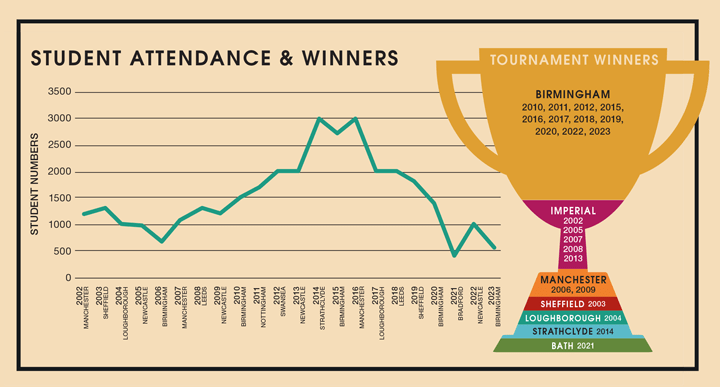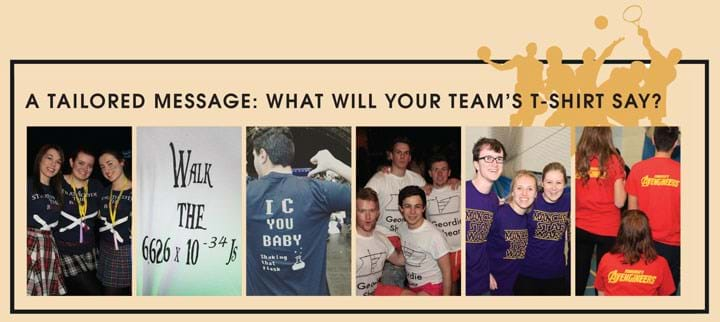 Getting involved – what are the benefits?
It is clear to see that some students still recognise the importance of Frank Morton Sports Day - otherwise, it wouldn't have continued through these testing years. Because it's a key part of our chemical engineering heritage we are compelled to ensure that the show goes on! So, for all the students reading this, we're calling on you to seriously consider getting involved and bidding to host a future sports day. Just look at the benefits:
Tradition: with over half a century of history behind the event, the community feeling is indescribable and getting involved makes you feel part of something big. It's the first and often only time that students meet so many fellow chemical engineers at once - some of whom may even end up as your future colleagues;
Skills: there are many attributes you can gain by volunteering to host. From project management and team working to budgeting and negotiating, there are no shortcomings for a CV. Proactive volunteering can set you apart in a crowd of job applicants, and the achievement attached to it is immense;
Networking and careers: it is common that a careers fair takes place in the morning of the event. For many this is a first glimpse at the companies they may work for, and it's a chance to leave a memorable impression. For those involved in hosting there is also an excellent opportunity for networking during the preparation of the event;
Society gains: as with all events, there is a lot of financial planning required to make the event feasible. Doing it right may even provide a chem eng society with a reasonable profit which can be used to fund other exciting events or an opportunity to fundraise for charity;
University and local area: the host university and chemical engineering department also have an opportunity to showcase themselves. Volunteering committees are also likely to bring business to the local area as students go to sporting venues, buy food and celebrate in the evening.
Benjamin Fadele: President of the student organising committee for Bradford's Frank Morton sports day in 2021
"Organizing an online student event was a major challenge for us since everyone was used to meeting up in person. It's wild, but I barely met most of the team with everything being virtual. To make sure the event was a success, we worked with representatives from different universities to give us a good sense of what the students wanted. We gave away prizes to those who took part, and made sure tickets were cheap and open to all engineering streams. Our top priority was to keep Frank Morton going. If we didn't host it, it might not happen next year, and that would be a real bummer. Plus, Frank Morton hadn't been at Bradford in 25 years - we just had to make it happen!"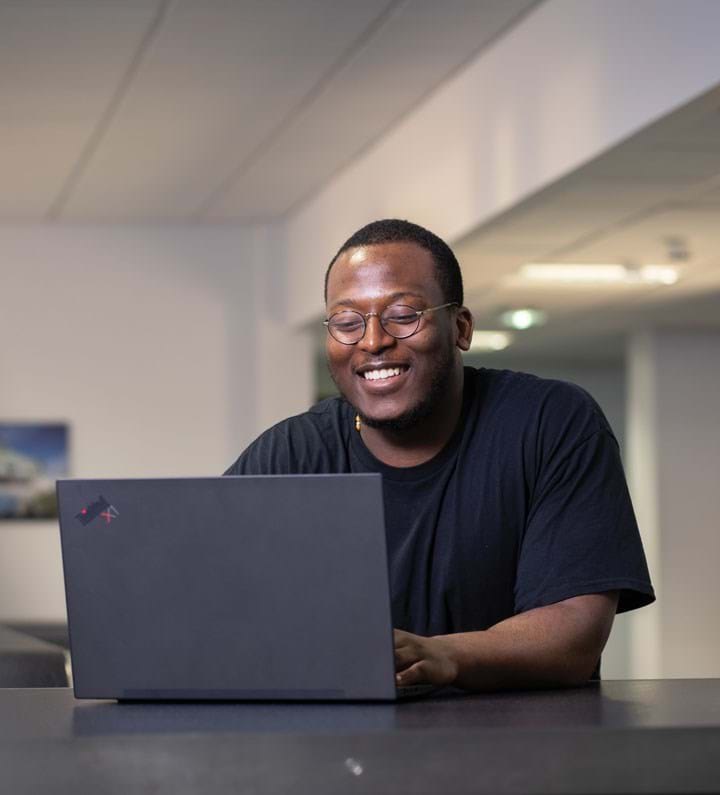 Daniel Paulo: Co-chair of the student organising committee for Birmingham's sports day in 2023
"With only three months between the bid and the event, the biggest challenge was coordinating the wide-ranging scope of Frank Morton Sports Day. Regular committee meetings were essential, ensuring everyone was up to speed and working towards a common goal. The success of an event of this magnitude was due to the dedication of each individual committee member. From the myriad of sports to the talented student DJs, each aspect of Frank Morton was the brainchild of a committee member with a genuine passion. It taught me to be adaptable and resilient as things can always go wrong. Overall, I was delighted with the success of Frank Morton. It was a reminder that chemical engineering is more than a subject, it's a family."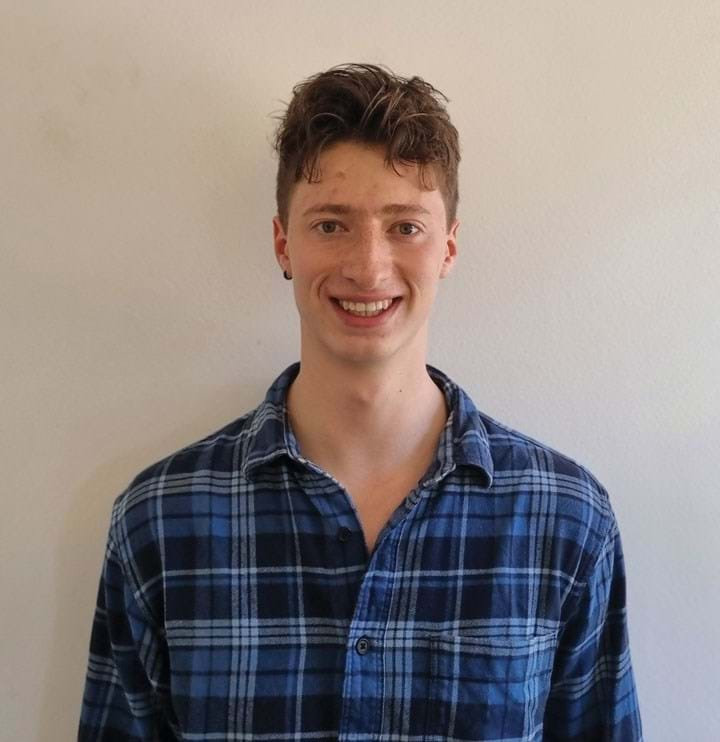 Yashodh Karunanayake: Sponsorship coordinator for Sheffield's sports day in 2019
"The best part of hosting was the sense of pride I felt watching the whole event come together. Everyone who came said so many great things that I knew we had done Sheffield proud. The only thing that could have made me happier was watching Sheffield win it all, but I guess that would have been too perfect!
"As the sponsorship coordinator I had to design and market an attractive package that would make companies take notice. This really improved my communication skills and gave me some great contacts in industry that I could reach out to in the future.
When time came to applying for an industrial placement year, I had a unique and fun thing to talk about during interviews."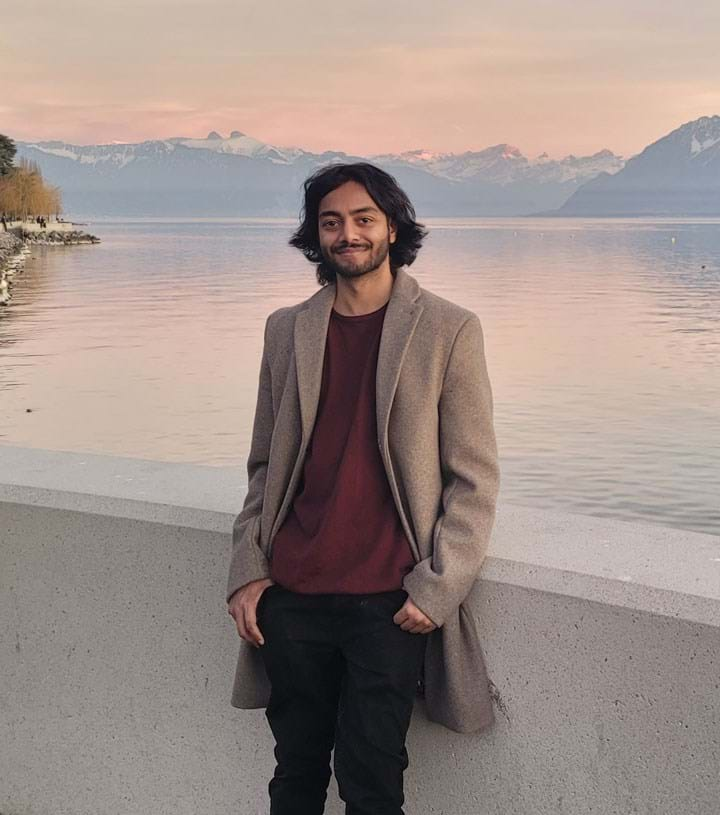 Sam Smith: Treasurer for Newcastle's sports day in 2022
"Thanks to the sponsorships at our event, we even saw Frank Morton breaking the borders of the UK as University College Dublin flew across the Irish sea! It was great to see the possibility of this and I hope more companies consider offering their supporting to allow for the event to branch out further.
"Aside from the advertising and networking opportunities that the companies had at our careers fair, their backing of our event helped us budget for the event and subsidise student tickets. Hosting a sports day might sound simple on paper, but when you consider the running costs of the day for hiring venues, security, first aiders and food providers, you're dealing with a massive budget which is made more manageable by sponsors."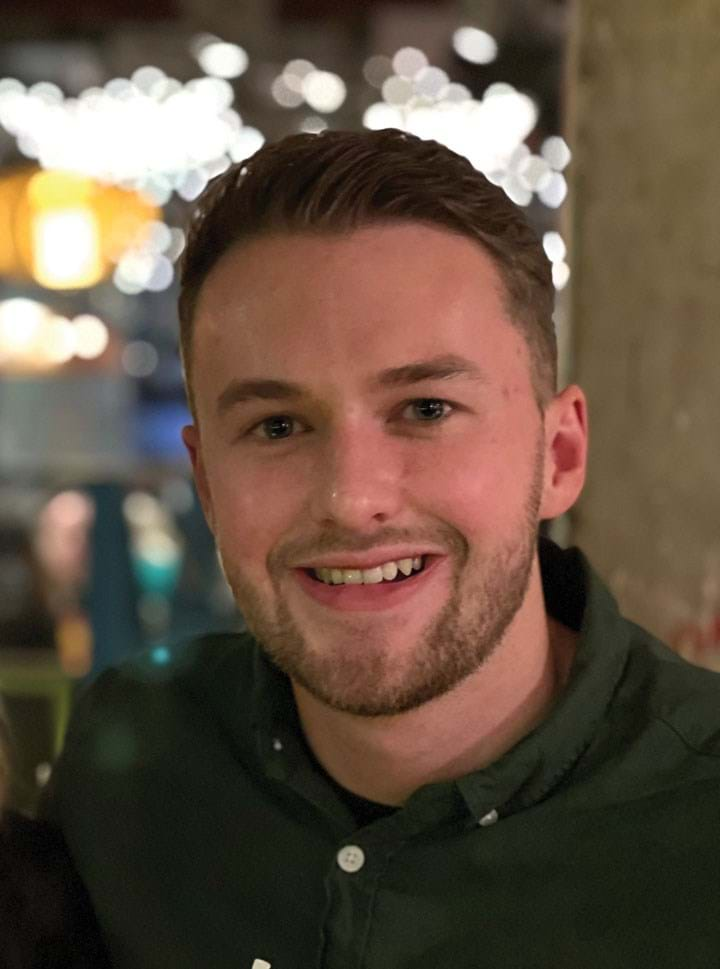 Sponsorship and company involvement
Student involvement and engagement hasn't been the only thing that has declined in recent years; the number of companies sponsoring and attending has also dropped. However, we feel the benefits of getting involved at a business level should not be overlooked.
Frank Morton Sports Day is a unique pathway for companies to interact with students, acting as the perfect platform to advertise graduate schemes and placements. Where else would someone be able to address students from every chemical engineering department across the country in the same room? Sponsoring the event puts a company's name in lights and opens further opportunities for networking, both with the wider student body and alongside other business stakeholders. It can also be a fun team-building day for volunteering employees and a chance to relive a day as a student at Frank Morton Sports Day!
Companies can sponsor the whole event, individual university teams, or a place at the careers fair. This helps reduce the cost of tickets which ultimately plays a huge part in the number of students who can attend.
Frank Morton 2024, and beyond!
If you are a chemical engineering student looking for some extra-curricular volunteering and skills, consider bringing a team of course mates together to host the next Frank Morton!
Frank Morton 2024 is already open for bids! And the deadline is 30th June 2023. Please go to the Frank Morton Facebook page for more information about the bid process (https://www.facebook.com/FrankMortonSportsDay). We've simplified the application process so all you need to submit is a two-page bid summary. We've left you no excuses not to!
So, with that, let's revive Frank Morton Sports Day and ensure its continuation for generations to come!
---
Are you interested in becoming an IChemE volunteer? Volunteers help strengthen our community and it's good for your CPD. To browse the latest volunteering opportunities, visit: https://www.icheme.org/volunteering-opportunities