The route from coffee waste to biofuel: Dickon Posnett, Argent Energy Director of Corporate Affairs speaks to Neil Clark
UNDENIABLY, London is fuelled by coffee – especially on a Monday morning. It's somewhat fitting, then, that its iconic red buses are getting in on the act.
What a story for the cappuccino-craving millennial generation. Buses trundling past Big Ben raced onto social media – "Your Coffee Can Now Help Power Buses: #makethefuture" emblazoned on their sides, 20% biodiesel in their tanks. Commuting Londoners were even handed a free brew for tweeting their excitement.
For the first time ever, recycled coffee grounds had been turned into biodiesel. It was an idea conceived by a start-up called Bio-Bean, and was being well publicised by its partner, Royal Dutch Shell.
But if you rewind to before the fanfare, at Argent Energy's plant in Motherwell, coffee was just another feedstock to Dickon Posnett.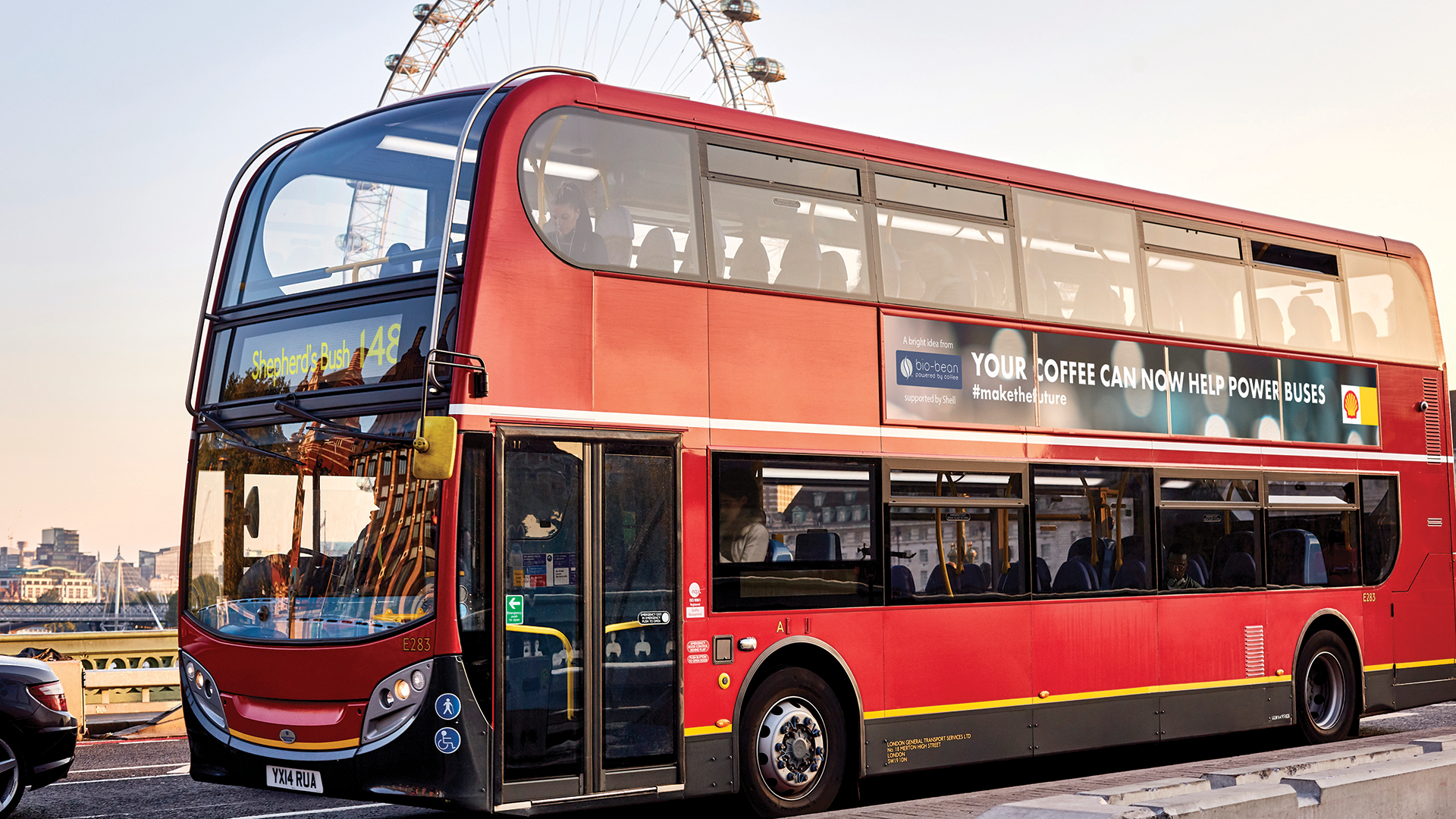 Ed Robinson /Shell