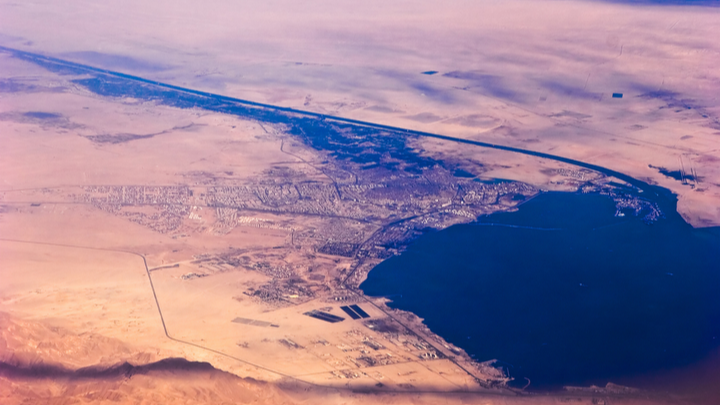 A MULTI-BILLION dollar petchems complex is to be built in Egypt, and is expected to create thousands of jobs.
The Tahrir Petrochemicals Complex, which will be located in the Suez Canal Free Economic Zone will be owned and operated by the Tahrir Petrochemicals Corporation (TPC), a company established by privately-owned petrochemical company Carbon Holdings. The complex was officially announced on 30 June, with 48 project agreements and contracts signed.
The complex is expected to create around 20,000 jobs during construction, and over 3,000 jobs for engineers and technicians once operational. It is also expected to create over 200,000 jobs in downstream sectors.
The facility will consist of a naphtha cracker unit, three polystyrene units, three polypropylene units, offsites, and utilities. It will produce 1.5m t/y of ethylene which will be converted into 1.35m t/y of polyethylene, 880,000m t/y of propylene, 880,000, t/y of polypropylene, 250,000 t/y of butadiene, 350,000 t/y of benzene, and 150,000 t/y of gas oil.
"Ethylene is only 45% of our total production," said Basil El-Baz, chairman and CEO of Carbon Holdings, speaking at a press conference on 19 July. "We produce a lot of other products, which is what makes these facilities extremely interesting for the manufacturing sector; the ability to get into the rubbers, nylons, and vinyls, not just the ethylene and propylene derivatives."
In what he called "an extremely broad statement", he said that the manufacturing sector in Egypt is minimal to non-existent and that Egypt imports most of its basic materials. "The reason being that there is no production of the various grades of polymer that are needed on such a scale that would incentivise a manufacturer."
"If you start producing enough of a quantity of one of these polymers, you'll find that slowly but surely some of the pipe manufacturers come knocking on your door looking to set up a shop adjacent to you. There are four major multinationals that we are in discussions with to produce a variety of consumer or industrial goods in Egypt on a world-scale basis. Our belief is that if we place these raw materials on the ground in significant volume, manufacturers will follow."
Financial close is expected at the end of this year, and construction is expected to take around four years.