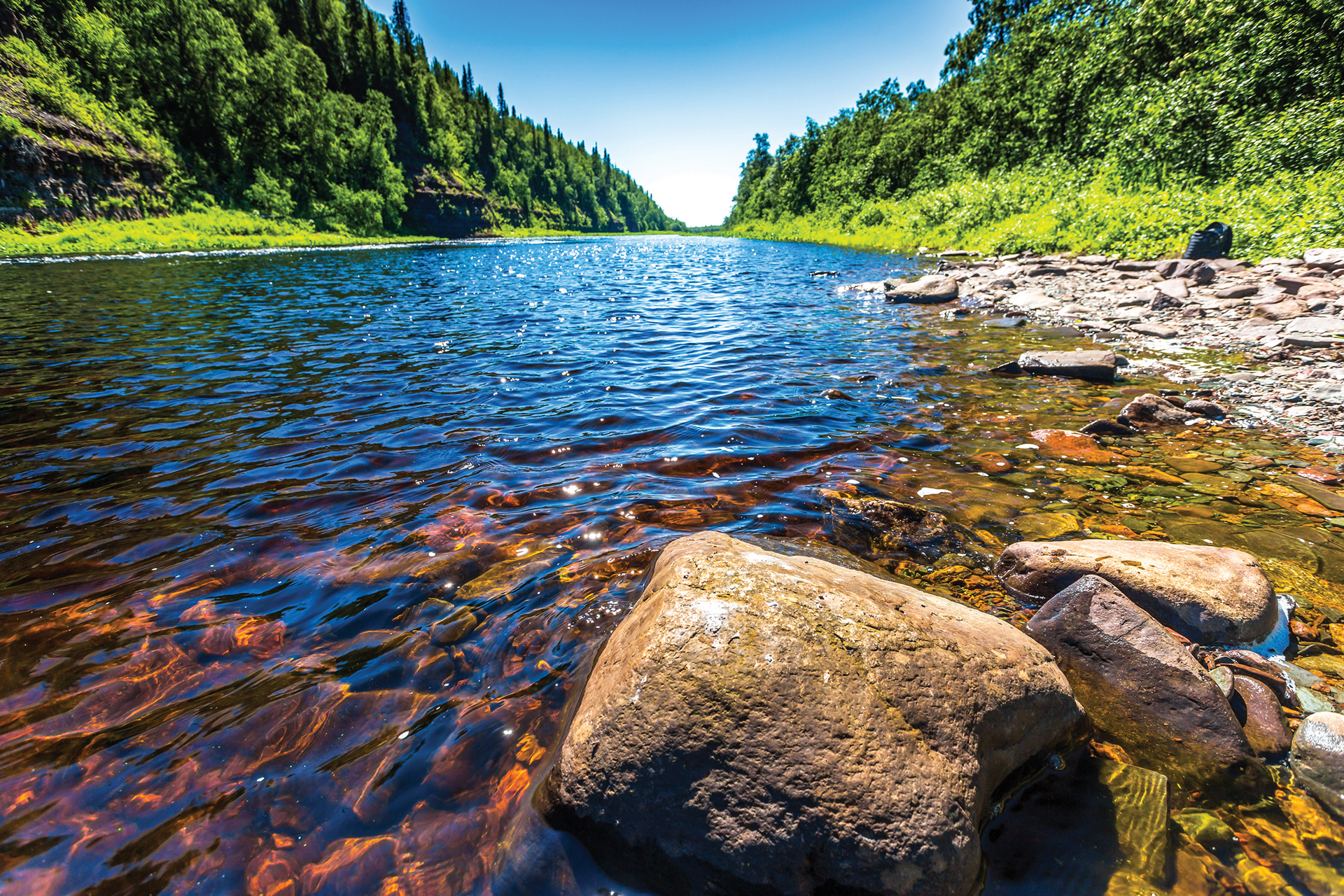 UNITED UTILITIES, a water and wastewater services provider, has been fined £800,000 (US$1m) for illegally abstracting 22bn L of water from boreholes in Lancashire, UK, in 2018. The company has apologised for "inadvertently" breaching the three-year rolling limit on its abstraction license and taken steps to prevent similar issues in future.
Abstraction refers to taking water from surface or underground sources such as rivers or aquifers. In 2018, as the Environment Agency released a report warning of water shortages, then-chair Emma Howard Boyd called for water companies to invest in infrastructure to address leaks instead of relying on abstraction and the natural environment to make up for the shortfall.
United Utilities has licenses for abstraction from the Environmental Agency, which was established to protect and improve environment. However, the Environmental Agency brought a case against the company after an investigation revealed it had taken more water from boreholes in the region than was allowed under the terms of its five abstraction licenses.
The Environmental Agency prosecuted United Utilities at the Warrington Magistrates Court.
It said that the over-abstraction caused additional stress on the environment during a period of very dry weather in 2018 and led to a significant decline in the water level in the Fylde aquifer. The aquifer, an underground water storage area, helps to support healthy river flow and will take years to recover, the Environment Agency added.
Carol Holt, area director for Lancashire and Cumbria at the Environmental Agency said: "Our priority is to ensure clean and plentiful water for people, the economy, and the environment in England and we welcome [the] sentencing which exposes unacceptable practices from United Utilities Water Limited over a prolonged period of time.
"While water companies are allowed to abstract water from the environment, over-abstraction, especially during times of prolonged dry weather, has damaging impacts to our environment.
"Our actions as regulator have led to [the] sentencing and we will continue to strive for a better water sector across the country to protect our precious water supplies now, and for the future.
"We are transforming our approach to regulation, holding the water industry to account and working with water companies such as United Utilities Water Limited to help them improve."
UK water minister Rebecca Pow said: "It is absolutely right that companies that harm our environment are held to account by the courts, as has happened with United Utilities…Through our Plan for Water we are driving forward work to improve our water system and deliver the change people want to see – including tougher enforcement, tighter regulation of water companies and increased investment."
The UK's Plan for Water sets out measures to transform and integrate water systems, address sources of pollution and boost water supplies through additional investment, tighter regulation, and more effective enforcement.
Speaking on behalf of United Utilities, the company's water services director Grant Batty said: "We apologised for the breach in water abstraction that happened five years ago in 2018.
"We did not exceed the amount of water we could abstract on a daily and yearly basis, but we did inadvertently breach a three-year rolling limit on the abstraction license. As soon as we discovered this, we established additional controls to ensure it never happens again.
"We took action straight away, pleaded guilty, and also made a £3m voluntary contribution to local environmental improvement projects."
News of the United Utilities fine came the same week that the Environmental Agency announced a consultation on changes to the financial penalties that can be imposed for certain environmental offences, which will run for eight weeks and close on 8 October.
The Environmental Agency said the changes are intended to hold those that have environmental permits, including water companies, to greater account.
This followed the news that the government was lifting the £250,000 limit on penalties that could be faced by environmental polluters.
Delayed reporting of river health
Meanwhile, the UK government has faced criticism from campaigners and politicians for another water matter as The Guardian reported that a "nationwide annual health check" of England's water bodies that the Environment Agency undertakes was going to take six years to complete.
The UK's Department for Environment, Food and Rural Affairs (DEFRA) said that under updated  regulations, the Environment Agency is legally required to include data for all its water bodies in the river basin management plans, which are reviewed, updated, and published every six years. With the last full set published in 2019, the next is not set to be published until 2025.
Campaigners and commentators raised concerns that less frequent reporting will obscure the poor state of UK waterways and prevent targeted action needed to improve those in the worst condition. 
In August, the Environment Agency published a limited data set collected between 2019 and 2021 to inform its work as well as other partners. It said it deliberately targeted most of its sampling at water bodies with suspected problems to get evidence for investment where it is needed most.
The water industry has faced growing criticism in recent months following the dumping of untreated sewage into rivers. The Environment Agency has demanded urgent improvements and ordered companies to install monitors on all overflows by the close of 2023. As of March, more than 90% of overflows were monitored though data showed that last year 16% of monitors were not working for more than 90% of the time.