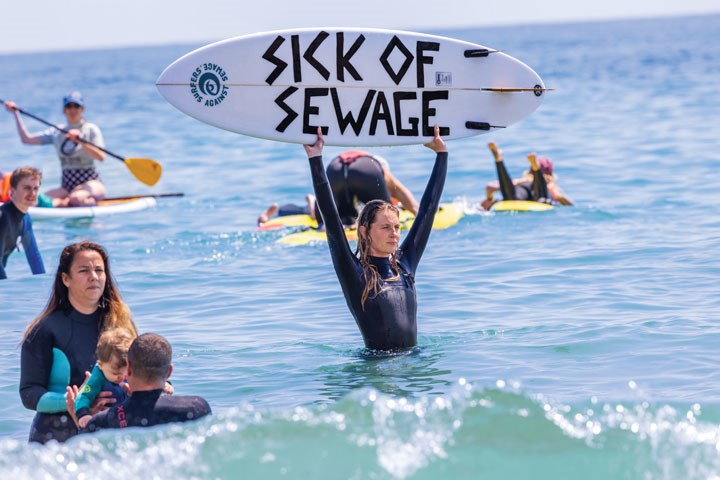 JMundy / Shutterstock.com
With industry forced to apologise for dumping untreated sewage into rivers, changes upstream including smarter sewers would help
WITH the water industry in England apologising for its ongoing release of sewage into the environment, what engineering options do we have to help put a stop to it?
The industry is facing significant pressure to fix the issue, with data showing it spilled sewage into the environment on average 825 times every day in 2022. Adding to the ire is the fact that despite this poor performance, water firms paid around £1.4bn (US$1.7bn) to shareholders last year and executives took homes significant bonuses.
When sewer systems are operating as they should, industrial wastewater, and domestic wastewater from toilets, showers, and washing machines, along with the rainwater that runs off the roads into drains is carried by underground sewage pipes to treatment plants where it is cleaned so it can be safely discharged into rivers, lakes and the sea. During heavy rainfall however, the volume of water running through the system may exceed the capacity of both the pipes carrying it to the sewage works and the onsite capacity of storage tanks. To prevent the sewer system from becoming backed up and flooding homes, there are rules that allow companies to discharge untreated wastewater into the environment through pipes known as combined sewer overflows (CSOs). But firms are only supposed to use them during exceptional circumstances.
"CSOs are there to prevent sewerage networks from being overwhelmed during major rainfall events," said Tom Stephenson, who is professor of water sciences at Cranfield University and an IChemE Fellow. "Otherwise properties may be flooded with sewage and municipal wastewater treatment processes could not cope with the hydraulic shock.
"Sewage works are designed to take up to three 'dry weather flows', where one dry weather flow is the normal flow when there's no rainfall. The big works also have storm tanks that can store another three dry weather flows for several hours. Beyond that, there will be a storm overflow pipe at the sewage works that can be used to direct excess incoming water to the environment. By this time, the sewage will be very dilute as it'll be mostly rainfall runoff. However, some CSO discharges are occurring at times when there is no rainfall. These are the really bad events and will be due to lack of sewer pipeline capacity."
Options for halting overflows
Asked what engineering options there are to prevent the overflows, Stephenson said: "Discharges from existing CSOs could be treated with unit operations such as fine screens, vortex grit separators and pile cloth filters. However, the need for on-site space and power availability will be an issue.
"Where there is sewer capacity, CSOs could be removed and the stormflow taken to the wastewater treatment works. However, capacity at the plant would need to be increased to allow full treatment. That would usually include sedimentation and biological processes to remove solids, organic matter and ammonia. Where discharges are entering sensitive waters, additional chemical treatment to remove phosphorus is often deployed along with disinfection, usually using UV."
In March, Rebecca Pow, UK water minister said the volume of sewage being discharged is unacceptable. The Environment Agency called for urgent improvements and ordered water companies to install monitors on all overflows by the end of the year. As of March, some 91% of overflows were being monitored, though data from the Environment Agency shows that last year 16% of monitors were not working for more than 90% of the time.
John Leyland, executive director of the Environment Agency, said: "We want to see quicker progress from water companies on reducing spills and acting on monitoring data. We expect them to be fully across the detail of their networks and to maintain and invest in them to the high standard that the public expect and the regulator demands."
In response to mounting public pressure executives at Yorkshire Water, Thames Water, and South West Water announced in May that they will give up their annual bonuses this year.
The pressure appeared to have reached a head on 18 May when Ruth Kelly, chair of the trade group Water UK, issued a statement apologising on behalf of industry in England: "The message from the water and sewage industry today is clear: we are sorry. More should have been done to address the issue of spillages sooner and the public is right to be upset about the current quality of our rivers and beaches."
Industry's extra investment paid for by consumers
Water UK said it would invest £10bn by the end of this decade, on top of the £3.1bn set aside for 2020–2025. It said upgrades will include: installing new storage capacity to hold surges in rainwater that would otherwise overload the system; increasing the capacity of sewage treatment works; replacing concrete with grass and ponds to reduce the run-off from roads and surfaces from reaching sewers; treating overflow spills using reedbeds so they have less impact on the environment during exceptional circumstances; enlarging pipes so they can carry more water; and fixing broken pipe connections.
"This problem cannot be fixed overnight, but we are determined to do everything we can to transform our rivers and seas in the way we all want to see," Kelly said.
The response from industry has been widely criticised given that the extra investment, which will need to be approved by the regulator Ofwat, will have to be recouped through increases in consumer bills.
A spokesperson for 10 Downing Street said the government did not want households to bear the burden.
Ed Davey, leader of the Liberal Democrats, said the apology doesn't go far enough: "For years water companies have arrogantly dismissed the public's fears of rivers, lakes ad coastlines being damaged by sewage discharges. This announcement does nothing to match the billions water firms have paid out in dividends to overseas investors, or stop their CEOs being handed multi-million pound bonuses."
Upstream engineering solutions
In March, the government published a Storms Overflow Discharge Reduction Plan that included proposals requiring the sector to reduce discharges by 40% by 2040, and 80% by 2050. Measures include requiring companies to map sewer networks and reduce surface water connections, and the implementation of a new monitoring framework to bolster the ability of regulators to punish industry.
Using existing technologies in a holistic systemic approach can help to reduce the problem upstream. This involves a combination of capturing stormwater to prevent it from inundating sewers; separating stormwater at source and treating it independently; and using smart technology to better understand, operate and maintain sewers so utilities become less reliant on CSOs.
Evidence shows that reducing these inputs at source, offers co-benefits – with cities like Copenhagen having successfully separated rain flow from sewage flow. Taking a circular economy approach, the idea is to return rainwater where it falls on Earth back to the natural water cycle as opposed to incorporating into the urban water cycle, avoiding CSO issues at source.
This isn't possible in all places but following a series of heavy storms in 2011, Copenhagen came up with the Cloudburst Management Plan and restructured the city's drainage system so that in cases of extreme rain the roads are used as riverbeds to divert water away from sewers and into retention basins.
Other options include inventive consumer initiatives that can help prevent storm water reaching the sewers. Southern Water announced earlier this year that it would offer to install slow drain water butts at 1,000 properties on the UK's Isle of Wight.
"About 40% of the water in our sewers comes from rainwater running off roofs," said Keith Herbert, pathfinder lead, at Southern Water. "What we want to do is 'slow the flow' of the rainwater reaching the sewer by installing slow-drain water butts at eligible households and divert rainwater pipes onto planters at larger commercial buildings."
Then there are voluntary initiatives like the fun scheme being run in the Netherlands that works as a competition between municipalities to see whose residents can 'flip the most paving stones in backyards' and replace them with plants to help capture water.
There are also engineering options for treating separated stormwater or treating CSOs. These can be as simple as a settling tank or as complicated as a multi-process facility involving a pumping station, equalising basin, screening, settling and disinfection. Many proprietary treatment technologies exist and can be used in satellite facilities that provide emergency treatment capacity. An example is the Georgetown wet weather treatment station in Washington, US, that is set to come online later this year and has the capacity to treat up to 70m gallons of combined rain and wastewater a day.
An already established example is the East Side facility, also in Washington, which was completed in 2002. As soon as an upstream storage tank exceeds capacity, the East Side plant automatically operates a high-rate clarification process to treat excess water. In its annual report to state authorities in 2021, the City of Bremerton said the plant has helped reduce the frequency and volume of CSOs by 99%.
Smart sewers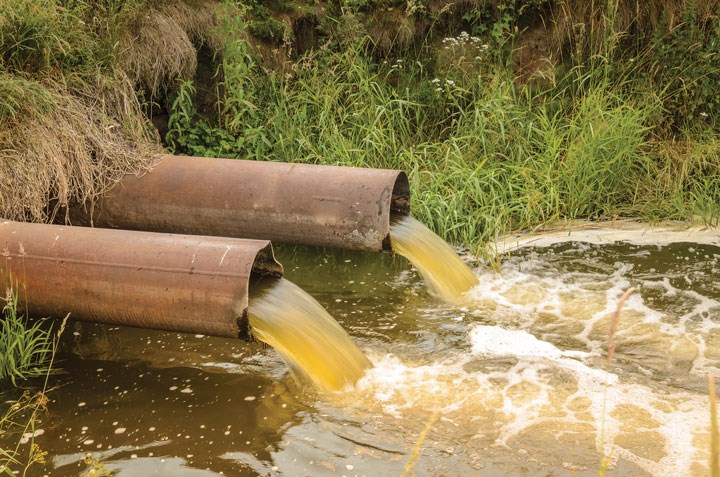 Like all sectors, the water industry is no stranger to the promise of digitalisation but inevitably the application is spotty as utilities and countries show varying levels of maturity, as discussed in the Strategic Digital Transformation report published by the International Water Association last year.
Greater use of smart technology including level and pressure sensors allow real-time monitoring of capacities within the sewer systems. This can help reduce CSOs by identifying problems before they occur, such as blockages or undetected outages at pumping stations, so that companies can start to be more proactive about maintenance. Taken a step further, data-driven approaches allow an overview of the entire system in order to create a digital twin. This can take into account incoming weather and operational data and help utilities predict impacts, better manage CSOs, and maximise the use of existing infrastructure. This can include optimising downstream treatment which can help with wider industry objectives such as emissions reduction and resource recovery.
There are a host of companies offering digitalisation services for water utilities including Aqua DNA from Jacobs, Vue from Xylem, and AquaAdvanced from Suez.
In its digital transformation report, the IWA points to a digital twin approach that has been implemented in Gothenburg and Helsingborg in Sweden. This involves a dynamic model for the hydraulics of the pipes and tunnels; conceptual hydraulic modules of catchments; optimisation modules for real-time control; and modules for handling rain forecasts. Flow and water level sensors in the sewers provide real-time updates and a simulator provides the operator with a recommended control strategy that is updated every hour. The operator can compare their own system control strategy in the simulator with the recommended one and choose which to implement. In Helsingborg, the system has helped reduce CSO events by 32%.