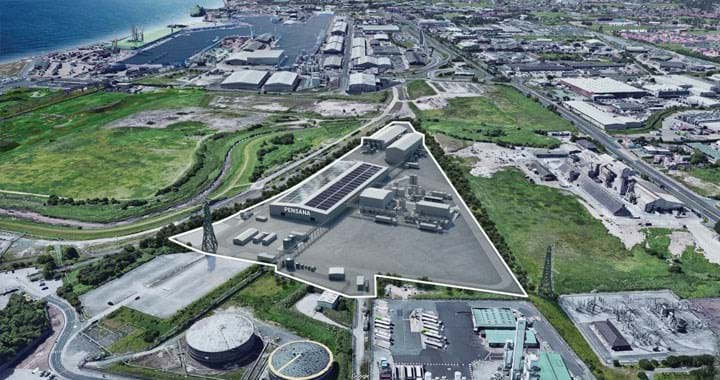 Pensana
Pensana CEO is bullish about rapid development plans following questions about capabilities
THE UK is set to host a new US$195m rare earth processing hub that Pensana is building at the Saltend chemicals park on Humberside. It will become one of only three such facilities operating outside of China and comes as the UK has launched a new strategy to shore up supplies of the critical materials needed for the energy transition.
The facility is set to begin operations in 2023 and when it reaches full capacity in 2024 will produce 12,500 t/y of separated rare earths including around 5,000 t of neodymium and praseodymium oxides. These are essential components of the magnets used in electric vehicle motors and wind turbine generators.
Pensana Chairman Paul Atherley said the plant will produce 5% of global magnet metals in 2024 and play a vital role in transforming the UK's EV and offshore wind industries.
In May, Pensana published findings from its FEED and value engineering study. It reported that by 2024, the site is expected to be one of only three significant producers outside of China, along with the Lynas facility in Malaysia which produces around 5,500 t of neodymium and praseodymium oxides and the MP Materials facility in the US that is planning to produce around 6,000 t. Production and processing of rare earths is currently dominated by Chinese firms which meet around 90% of demand. Pensana aims to differentiate itself in the market by promoting the low carbon footprint of its products, produced using hydroelectric power in Angola and wind power in the UK.
The art of extraction