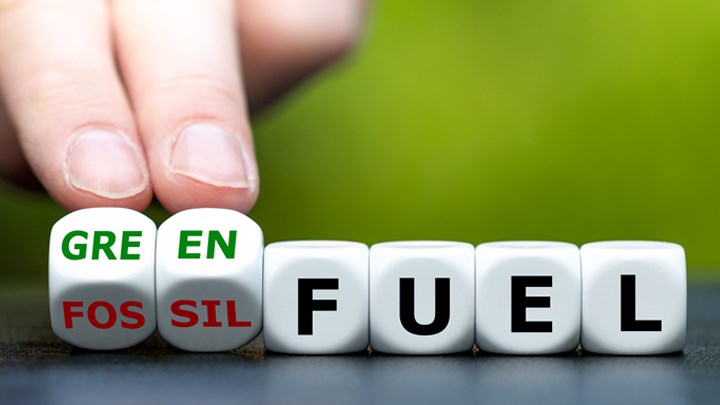 THE UK Government has announced it is investing more than £31 m (US$38.9m) to help industry cut carbon emissions and reduce its reliance on fossil fuels. 
The funding, which is spread over several initiatives, includes more than £6.6m to help industry wean off red diesel – a type of fossil fuel commonly used for off-road vehicles and machinery – by providing alternative fuels such as e-fuels and green hydrogen. 
Mainly used in the farming, quarrying, mining, and construction sectors, efforts to reduce red diesel consumption have already been given a £40m financial boost through the Red Diesel Replacement competition, a scheme established by the UK Government last year.  
Recent recipients of the Phase 1 award – which attracted as much as £460,000 per project – included Bramble Energy's portable hydrogen fuel cell generator, and Dolphin N2's innovative, fuel-agnostic thermal engine that targets heavy duty applications.  A fuel-agnostic engine platform offers different versions of the same base engine so that different low-carbon fuel types can be used.  
Similarly, more than £5.5m is earmarked for the winners of the Phase 1 Industrial Fuel Switching competition, which was established to support the industrial sector to switch from high to lower carbon fuels such as hydrogen, electrification or fuel from biomass and waste products.  
Winners from the first stage of the Carbon Capture Usage and Storage (CCUS) Innovation 2.0 competition will also receive a share of £12m to reduce the cost of deploying next-generation CCUS projects and to create competitive pressure on current available technologies. 
This, says the Government, will help unlock tens of thousands of jobs across the UK by 2030, while supporting the economic transformation of the UK's industrial regions. 
Energy and Climate Change Minister Greg Hands said: "This investment will help [industry] to not only cut emissions, but also save money on energy bills, on top of supporting jobs by encouraging green innovation across the UK." 
The Red Diesel Replacement, Industrial Fuel Switching and CCUS Innovation 2.0 competitions are all funded through the BEIS £1bn Net Zero Innovation Portfolio, a set of strategies designed to set the UK on the path to a low carbon future.