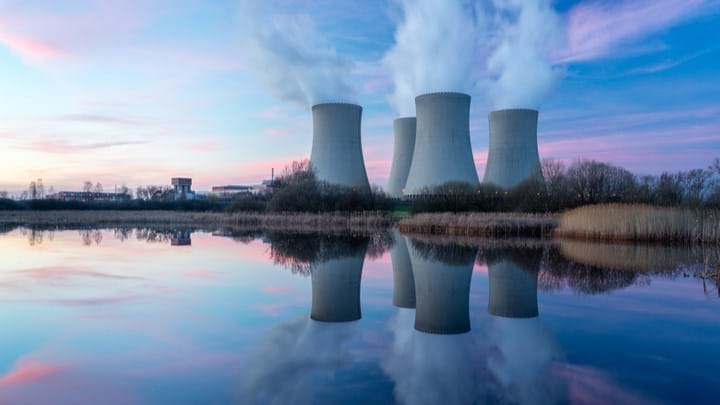 UNDER plans to encourage investment in new and robust nuclear fuel production capabilities in the UK, the government has begun accepting bids on a £50m (US$60m) funding pot for projects it hopes will help "squeeze out" Russian reliance while creating more jobs and export opportunities. 
The grant funding forms part of the £75m Nuclear Fuel Fund (NFF), an initiative which seeks to support the UK's nuclear front-end supply chain, excluding mining and milling, for uranium and fuel products. 
Last year the government awarded £13m of the fund to Springfields Fuels - part of the Westinghouse Group of companies - after the firm told staff that they would have to make 120 redundancies despite the plant being the UK's only facility suitable for making fuel for nuclear power generation. Located near Preston, at the heart of the UK's North West Nuclear Arc (NWNA), Springfields manufactures the nuclear fuel which produces around 32% of the UK's low carbon electricity, and as such is seen as a key player in the UK achieving its net zero target by 2050. 
Westinghouse said that the funding from BEIS will help the company design and build a proposed facility that would provide both reprocessed (RepU) and naturally occurring uranium (NIU) conversion services "to utilities around the world as they seek to diversify supplies and transition from Russian-provided services." 
The government aims for the remaining multi-million pound fund to support projects establishing new domestic fuel capabilities, such as for light water reactors and small modular reactors. It will also look to support projects producing new fuel types which will be needed to supply advanced modular reactors, such as high assay low enriched uranium (HALEU). HALEU is uranium that has been enriched so that the concentration of the fissile isotope U-235 is between 5% and 20% of the mass of the fuel – in contrast most traditional reactors run on uranium fuel that is enriched up to 5% with U-235.  
"This investment package will strengthen the UK's energy security, by ensuring access to a safe and secure supply of UK produced fuel to power the UK nuclear fleet of today and tomorrow - squeezing out Russian influence, while creating more UK jobs and export opportunities," Minister of State for Energy and Climate Graham Stuart, said. 
The news comes weeks after ministers announced a "historic" £700m package to support EDF's Sizewell C nuclear power project - the first state backing of a nuclear project in over 30 years. Along with including over a £100m to get Chinese state-owned group China General Nuclear to exit the deal, the large investments means the government will become a 50% shareholder in the project. 
"Having the sovereign capability to manufacture next generation nuclear fuels for advanced reactors of the future is vital for energy security and net zero," CEO of the Nuclear Industry Association Tom Greatrex, said. "It will also open up export opportunities for the UK, helping us reclaim our place as world leaders in the fuels sector."