Fails to deliver on solar and onshore wind
THE UK Government has released its Energy Security Strategy, which improves long-term plans for more oil and gas, hydrogen, nuclear, and offshore wind. However, the strategy has received strong criticism for failing to deliver on solar power, onshore wind, energy efficiency, and demand reduction.
The strategy is a response to Russia's invasion of Ukraine. On top of the humanitarian impacts, the war has caused energy prices to increase substantially, forcing countries reliant on Russian fossil fuels and other commodities to look for alternatives.
The strategy gives an ambition for 95% of electricity to be low-carbon by 2030, and completely decarbonised by 2035. This year it also plans to run an investment accelerator competition for heat pumps, worth up to £30m (US$39m).
It admits that "the first step is to improve energy efficiency, reducing the amount of energy that households and businesses need." Despite having a section on efficiency and mentioning the importance of insulation to reduce energy demand, it doesn't offer any support for this.
New oil and gas licences
On moving away from Russian coal and oil, the strategy said that the UK aims to do this by the end of this year, and stop Russian LNG imports "as soon as possible thereafter". It says that the UK is "building international support to reduce Russian energy revenues" and that internationally-coordinated action through, for example, the International Energy Agency (IEA) is key to support stable markets. However, it has not attempted to incorporate all of the measures suggested in the IEA's ten-point plan for reducing European reliance on Russian gas this year, which includes "accelerating energy efficiency improvements in buildings and industry" and "enacting short-term measures to shelter vulnerable electricity consumers from high prices".
The strategy said that there is an estimated 7.9bn bbl of oil reserves and 560bn m3 of gas in the North Sea, and that the Government would send clear signals on the role of oil and gas in the energy transition by enabling the North Sea Transition Authority to launch a new licensing round this year.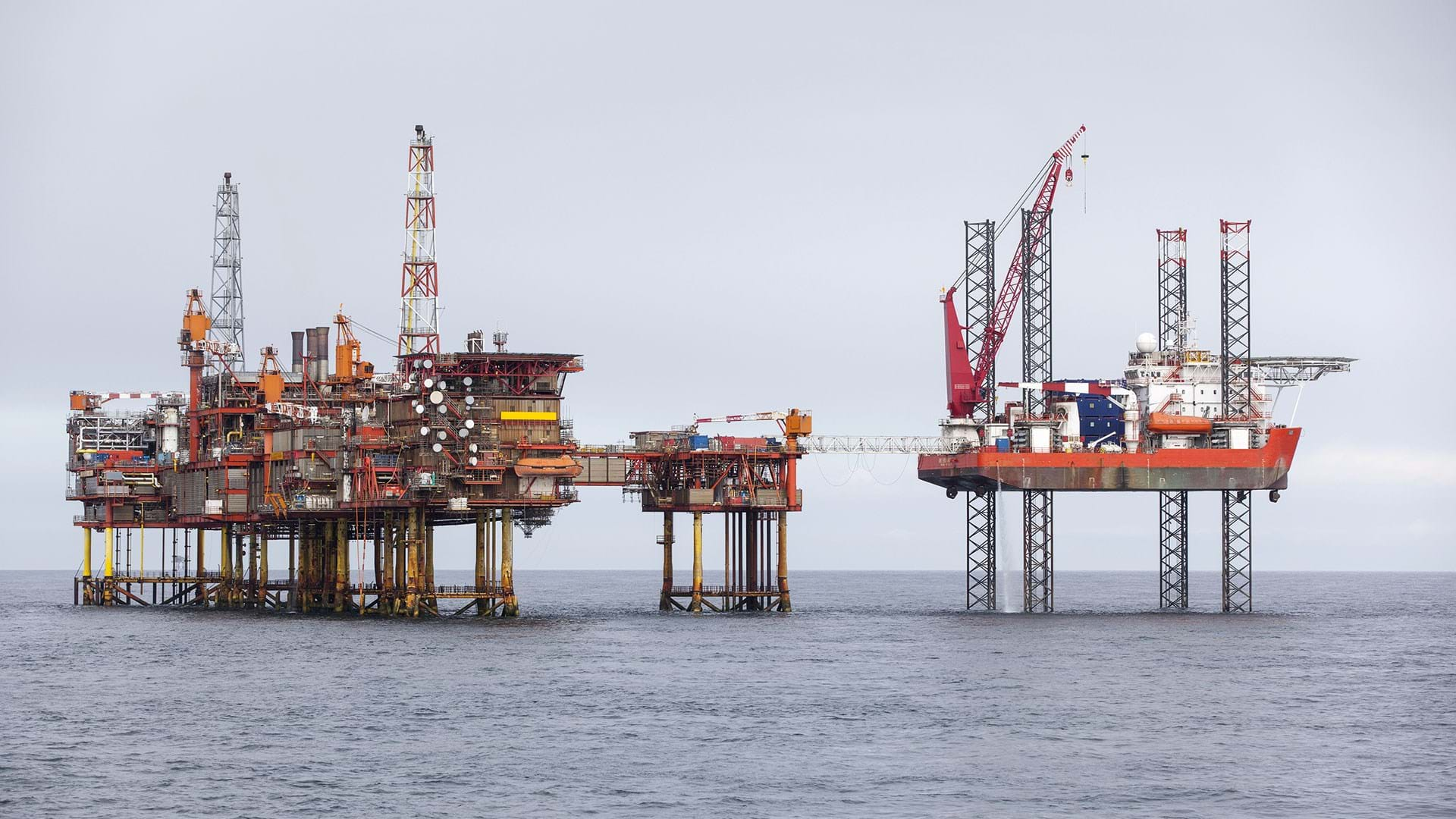 The announcement is in contrast to the IEA's warning that no new oil and gas development can take place if the world is to keep to the target of no more than 1.5°C of warming. It also fails to take into account the caution from the Climate Change Committee (CCC) that a new licensing round would not lead to new production until the 2030s or 2040s, at which point UK oil and gas consumption should be much lower. It also doesn't take into account the warning in the latest IPCC report, which said the current and planned fossil fuel infrastructure alone would release more CO2 emissions than is left in the global carbon budget. The IPCC said that there needs to be a "significant reduction" in fossil fuels and that fossil fuel infrastructure and resources are likely to become stranded assets, with countries with large oil and gas reserves most at risk.
Deirdre Michie, Chief Executive of OEUK, said: "The UK has enough proven oil and gas reserves to support the UK for at least 15 years, but we need regulatory approval to invest in the platforms, pipelines and other infrastructure needed to access it. The announcement of a new licensing round and the proposal to cut the time needed to get those approvals, by the introduction of regulatory accelerators, will help our industry carry on providing the UK with the energy it needs."
The Government also said that it would remain "open-minded about our onshore reserves". It has commissioned a survey by the British Geological Society to determine if there are "any further scientific updates on seismicity that the Government ought to consider" in relation to fracking.
Eliot Whittington, Director of Policy at the Cambridge Institute for Sustainability Leadership (CISL), said: "Efforts to scale up North Sea oil and gas production are likely to have limited effect on household bills but prolonged impacts on the climate. While diversifying our energy away from Russian gas is welcome, new spending on fossil fuels represents good money going after bad. This is a go-slow strategy in a fast-moving world."