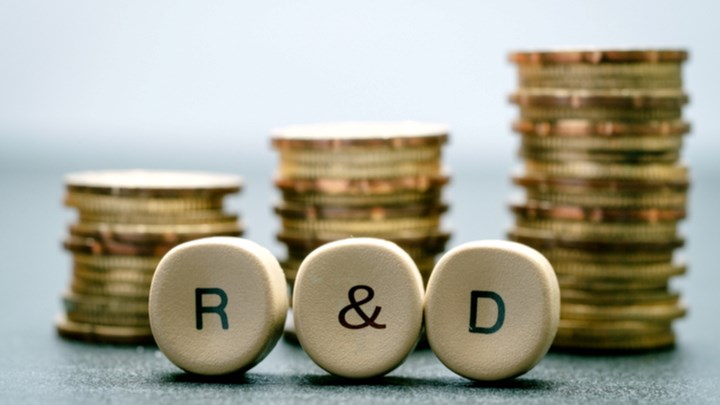 THE UK Government has announced that it is making an additional £250m (US$345.5m) in funding available to support UK participation in Horizon Europe, the EU's 2020–2027 research and innovation funding programme, with a budget of €95.5bn (US$113.81bn).
This follows uncertainty about how the nation would fund its association with the programme, with concerns for the scientific community being exacerbated by cuts to the Department of Business, Energy & Industrial Strategy's budget for research and innovation, and climate efforts. It had been thought that the BEIS core budget was to fund Horizon participation. After the cuts were announced there was widespread outcry from the community to Government, and calls for action to ensure the UK's ability to take part in Horizon.
The £250m will be in addition to £400m that was earmarked in the UK's 2020 Spending Review to support Government priorities and drive the development of innovative methods to build new scientific capability. This will now help to pay for participation in Horizon. Participation in the programme will be part of the Trade and Cooperation Agreement with Europe, which provides a basis for preserving the relationship and cooperation between the UK and the EU.
The science and research community has questioned how the remaining cost of participation in Horizon will be funded, which according to conflicting sources could cost as much as £2bn/y. A spokesperson for BEIS said that the exact costs for Horizon Europe will depend on a number of factors, and further details are to come. He added that the UK will pay a "fair and appropriate" share of the programme budget to allow the UK science and research community to "further their collaborations with our European partners".
The community welcomed the announcement of new funding but nevertheless the threats posed by the BEIS cuts – including to the UK's research leadership and international relationships – remain. The cuts were made to BEIS's Official Development Assistance (ODA) allocation for the financial year, which is used to fund important research such as that looking to tackle climate change.
While the announcement of funding for Horizon has alleviated some of the community's concerns, it has not irradicated worries in this area.
Paula Mendes, member of IChemE's Research and Innovation Community of Practice, said:
"The research funding cuts in [ODA] are disappointing. They will hinder the development of innovative research for tackling global health, economic and societal challenges. International research collaborations will suffer, and they are key to address major challenges we are faced with worldwide.
"It is, though, good news that there will be allocated additional funding to support the UK's association to Horizon Europe. However, if we are to cement UK as a world-leading science superpower, more sustained and long-term investment is needed in R&D. Research funding is critical to advance science and innovation, which have become increasingly interdisciplinary, collaborative and international."
Mendes, an IChemE Fellow, was recently announced as the winner of the Sharma Medal, which is awarded for sustained outstanding research contributions in chemical engineering across an individual's career.
Dame Ottoline Leyser, Chief Executive of national funding agency UK Research and Innovation (UKRI), said: "This additional funding for research and innovation is most welcome and reaffirms the Government's commitment to an R&D-led recovery. UKRI will be working hard with Government and the whole research and innovation community to make the most of the significant public investment entrusted to us to build an inclusive and sustainable knowledge economy, now and for the future."
Julia Buckingham, President of Universities UK (UUK), said: "Given current pressures on public finances this is a significant affirmation of the Government's belief in research, recognising the pivotal role it plays in the UK's current and future prosperity, and ensuring UK universities will remain at the forefront of efforts to address the most pressing global challenges." 
UUK represents UK universities through its members, vice-chancellors or principals of universities in England, Wales, Scotland and Northern Ireland.
James Wilsdon, Director of Research on Research Institute and Professor of Research Policy at University of Sheffield, said: "Attention now shifts to the next Spending Review in the autumn, when we'll hopefully have the next three years in the Government's R&D Roadmap properly costed and laid out."
According to the BEIS, the additional funding means that it is now investing £14.9bn in research and development in 2021/22 – the highest level in four decades – and that UK researchers will have access to more public funding than ever before.
Furthermore, Government had noted that the UK remains committed to its target of spending 2.4% of gross domestic product on research and development across the UK economy by 2027 and increasing its R&D budget to £22bn.
BEIS ODA cuts
Last month, UKRI confirmed in a letter that BEIS' ODA allocation would be cut for the 2021/22 financial year, leaving a budget of £125m to address £245m worth of commitments. The cuts came in response to the severe financial pressures posed by Covid-19 and its economic impact.
BEIS' ODA funding aims to create a safer and more prosperous world by tacking grand challenges – such as poverty and disease, mass migration, insecurity, conflict and climate change – all considered to be in the nation's interest. The funding is distributed through the Global Challenges Research Fund (GCRF), the Newton Fund, and International Climate Finance (ICF). GCRF and Newton are used to fund research and innovation, while ICF goes towards tackling climate change.
The reduced allocation is expected to impact every UKRI Council and to have "whole-system impacts" in the UK and overseas, said the funding agency. It said it would work with the community to make the best use of the limited budget over the year, which could involve reprofiling and reducing grants, with the aim of supporting existing longer-term awards through the year and continuing to operate in the future. Some grants will be terminated.
Additionally, UKRI said that new awards would not be initiated in cases where the proposals had been submitted but the awards stage had not been reached. The agency said it would be unable to provide funding for the majority of awards beyond what has been agreed up to 31 July 2021.
UKRI said in its letter that it was working to understand the impact on ODA projects that it funds and that it would shortly provide details on the effect on various grants.
After the cuts were announced, the community responded to say that they undermine the UK's ambition of becoming a science superpower, warning of the potential consequences of this move including scientists moving to other countries; detrimental impacts to research in areas such as Covid, antimicrobial resistance, and the climate crisis; and university budgeting. It has called for reversal of these cuts, including in an open letter which has more than 5,100 signatories, to date.
The open letter said: "We deplore the short-term view of this research funding, that has created an unprecedented decision to shut down and 'reprofile' approved and competitively-funded projects. This is an action from which it will be hard to recover. We call for an immediate reversal of this decision, maintaining this opportunity for the UK to sustain its profile in leading research to tackle global challenges."
Asked to update on the ODA situation, a BEIS spokesperson said that the department is "working with delivery partners to protect the most impactful research, with prioritisation driven by the Government's Strategic Framework for ODA."
He added: "We will provide a full breakdown of BEIS R&D spending when final allocations are published later in the year."