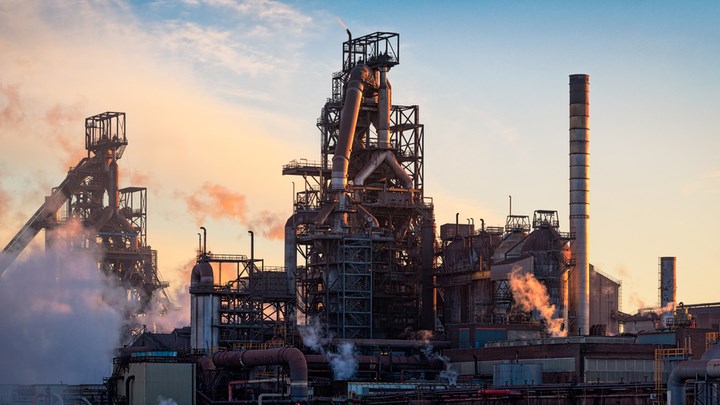 IN the early hours of today, two people were injured at an explosion at the Tata steelworks plant in Port Talbot, UK. The explosion occurred shortly after 03:30 local time.
BBC News reports that the explosion was heard from as far as 22 km away, and locals said they witnessed multiple explosions. It caused a number of fires, which according to Tata Steel's social media, were extinguished within an few hours of the incident.
The two employees suffered "minor" injuries and they have now been treated and discharged from hospital, said a Tata spokesperson. According to Tata, there were no serious injuries and all employees were accounted for.
A Tata Steel spokesperson said that the incident involved a spillage of molten iron, Tata said was being transported to the Port Talbot site. The series of events is under investigation.
"We are currently investigating the cause of the incident and are looking to minimise any impact on production."
"The Port Talbot site has now been reopened to works traffic and we are assessing any potential damage," said the company. BBC News reports the site had re-opened by 07:00 and all emergency services had left the scene by 08:30.
Following the explosion, Aberavon MP Stephen Kinnock said that safety at the plant has "massively" improved since 2001, reports BBC News. He also reportedly said that a "full review" is needed and that "we've got to understand why it happened and make sure it doesn't happen again".
Financial troubles
According to BBC News, the Port Talbot Tata Steel plant is the largest in the UK and employs more than 4,000 people. On Twitter a local referred to it as the "the heart of this town" and "our workers' Notre Dame".
The Financial Times reports that despite the large workforce of the Tata Steel plant it has recently faced "severe" financial troubles. It reportedly agreed to a rescue deal in 2016 to keep its two blast furnaces open in exchange for "sweeping restructuring of its pension fund". However, the report adds that Tata Steel is optimistic about the Port Talbot steelworks' future, post-Brexit.