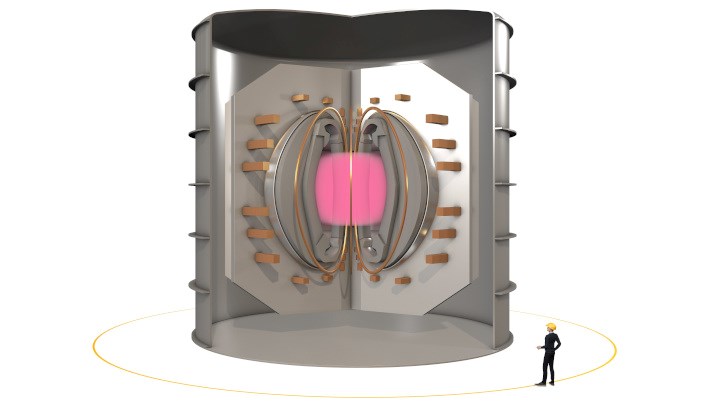 Tokamak Energy
UK-BASED fusion energy company Tokamak Energy and Japanese-headquartered Sumitomo Corporation have agreed to collaborate on delivering fusion energy to Japan and worldwide, aiming to jointly design, build, and operate fusion power plants.
Under their newly signed agreement, Tokamak Energy will focus on scaleup and industrialisation of a global fusion supply chain, while Sumitomo, a global trading and investment company, will contribute its expertise and investment to a series of joint projects.
They will also work together to develop joint early market entry strategies for Tokamak's fusion technology in Japan and internationally.
The companies are additionally researching and examining the potential applications of Tokamak's fusion energy technology in various industrial sectors and will work together to develop a supply chain for other emerging applications.
Through the collaboration, the partners expect to accelerate commercialisation and industrialisation of Tokamak Energy's spherical tokamak devices in the late 2030s. Sumitomo expects to become established as a global market leader for financing, construction, and operation of fusion power plants.
Ross Morgan, commercial director at Tokamak Energy, said: "It is vital we phase out the world's reliance on fossil fuels and deliver fusion as a clean, sustainable, low cost, and globally available energy source. Sumitomo and Tokamak Energy recognise the importance of partnerships to accelerate the delivery of commercial fusion and with our shared knowledge we can deliver this."
Fusion power is a potential source of clean energy, considered cleaner than nuclear fission and offering nearly unlimited fuel supply. Commercial realisation could transform global power generation and help achieve a lower carbon economy.
Tokamak Energy aims to deploy commercial fusion power plants in the 2030s. Last year, it claimed a world-first when it achieved a plasma temperature of 100m°C, the threshold temperature for commercial fusion, in its ST40 spherical tokamak. A few months ago it announced an agreement with General Atomics to collaborate on high temperature superconducting (HTS) magnet technologies. HTS magnets are key to fusion production via tokamak devices.
In 2022, another fusion breakthrough happened in the US, when a national laboratory successfully achieved fusion ignition for the first time using an alternative type of fusion technology. According to The Financial Times, the laboratory did so again on 30 June this year.