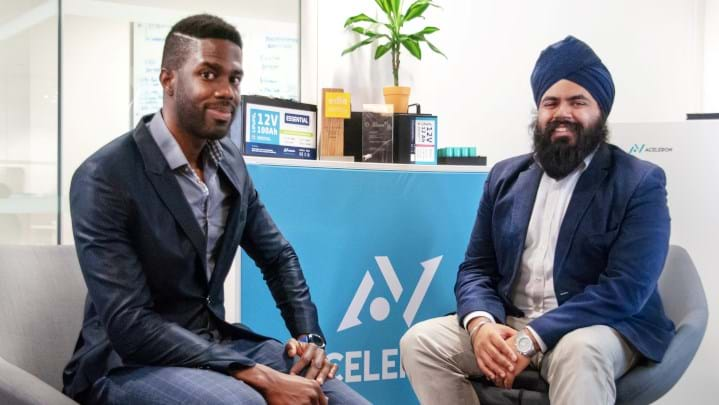 Aceleron
ACELERON has announced that it has received £2m (US$2.6m) in equity investment which will allow it to scale up production of its repairable lithium-ion batteries.
Most lithium-ion batteries for renewable energy and electric vehicles have an 8–10 year lifespan, but then cannot be repaired or easily recycled. Aceleron has developed batteries that are designed to be repaired and therefore eliminate the waste problem.
It received £1.45m from BGF, an investment partner for growing companies, and the rest from existing investor Mercia Asset Management. The funding will help the company to further develop its batteries for use in commercial and industrial sectors.
Amrit Chandan, Co-Founder and CEO of Aceleron, said: "It's now or never for the green transition. This is a watershed moment for Aceleron and the wider green sector. As we look to sustainably rebuild the economy in the wake of Covid-19, we are seeing governments and companies worldwide recognise that clean energy technology must play a crucial role in building back better."
"We want to blaze a trail for this new, more sustainable green economy. This investment will enable us to significantly increase production to meet growing global demand for truly sustainable battery technology to underpin the clean energy revolution."
Andy Gregory, Head of Investments, UK & Ireland, BGF said:‍ "Aceleron is BGF's second investment into a pure cleantech company. Until the past couple of years, these companies have typically been at much earlier stages of their development and not yet ready to become bigger businesses. But we are now seeing cleantech firms gain greater traction within growing markets, as the spotlight focuses on net zero."
"For the UK to meet its ambitious carbon neutral targets, cleantech companies with the right type of solution for the market will need to scale up, and we're pleased to be backing Aceleron as it works towards this goal."