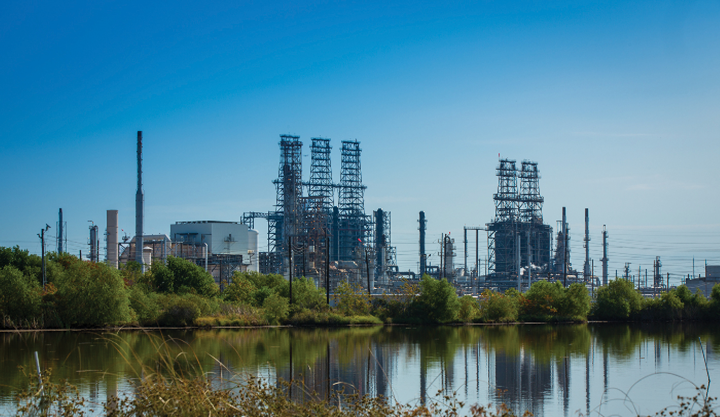 SAUDI ARABIA'S efforts to diversify its economy away from oil have picked up pace after signing deals with international partners covering petrochemicals production, crude-to-chemicals process technology development, and the construction of the world's largest solar project.
In March, Saudi Aramco and SABIC, the Kingdom's state firms for oil and chemicals took a step forward in their landmark push to develop what they are billing will be the world's largest fully integrated crude-oil-to-chemicals complex.     
The pair, who have not worked together on such a project until now, have selected Wood to provide the front-end engineering design and project management services during the engineering, procurement and construction phase.
Innovative configurations
The complex is expected to process 400,000 bbl/d of crude oil into around 9m t/y of chemicals and base oils, with operations set to begin at a greenfield site in Saudi Arabia in 2025. The partners have provided scant detail on the technology behind the project other than to say the process will involve innovative configurations with proven conversion technologies. They say this will lead to a fully integrated petrochemical complex that generates the world's highest proven yield conversion rate.
Saudi Aramco CEO Amin Al-Nasser said: "This project will achieve a direct conversion rate from crude oil to chemicals of almost 50%, a globally unprecedented rate."
The move is part of a wider national strategy – Saudi Vision 2030 – launched in 2016 to become less reliant on crude oil exports. This includes taking significant strides downstream.
In April, Motiva Enterprises, wholly-owned by Saudi Aramco, signed MoUs with UOP and TechnipFMC, worth as much as US$10bn, to explore using their technologies to branch out into petrochemicals.
Motiva, which operates the Port Arthur refinery – the largest in the US – will consider using TechnipFMC's mixed-feed ethylene production technologies; and UOP's aromatics extraction and production technologies for benzene and paraxylene. The MoUs are worth between US$6bn–10bn and could see the development of a new petrochemicals complex on the US Gulf Coast.
Also in April, Saudi Aramco finalised a deal with Petronas to take joint ownership of the refinery currently under construction in Johor, Malaysia. The companies have formed two new joint ventures that give the state-owned energy firms equal ownership and participation in the operations of the refinery, cracker and selected petrochemical facilities at the US$27bn Refinery and Petrochemical Integrated Development (Rapid) project.
While the financial terms of the deal have not been disclosed, the companies said that Saudi Aramco will supply 50% of the refinery's crude feedstock with the option to increase this to 70%. Petronas will supply natural gas, power and other utilities. Both will share equal rights to the production from the joint ventures.
In April, Saudi Aramco also signed a deal with an Indian consortium to take a 50% stake in a US$44bn refinery and petrochemicals complex planned for Ratnagiri, India.