SULZER is building a new research centre for its separation technologies in Singapore as it seeks to support more sustainable manufacturing in the Asia Pacific region.
The facility will focus on chemical separation processes for circular operations, such as polymer recycling and bio-based fuel and polymer production.
It will be located at the Jurong Innovation District's CleanTech Park, Singapore's first eco-business park specifically designed to support sustainable manufacturing. The park offers large-scale "living laboratories" that allow industry to test novel solutions in real-world conditions.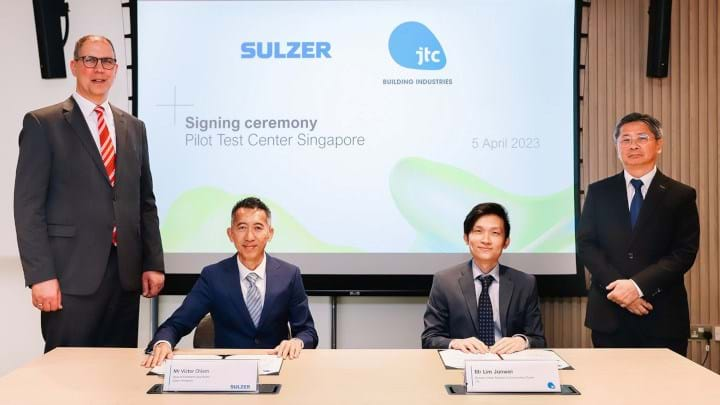 On 5 April, Sulzer signed a tenancy agreement to build and operate the facility with JTC Corporation, a government agency that acts as master planner and developer of Singapore's industrial infrastructure.
The signing marked the start of construction. Subsequently, the test centre will start commissioning in Q4 of this year with full operations expected to follow in Q2 2024.
Suzanne Thoma, executive chairwoman of Sulzer, said: "This investment in a new research and development centre for Asia Pacific is a significant expansion to Sulzer's global footprint and supports our strategic goals of progress, and the development of sustainable solutions. It also shows our commitment to innovation through continuous, significant spending in R&D."
Uwe Boltersdorf, division president of chemtech at Sulzer, said: "Several Sulzer chemtech separation technologies are enabling the transition towards more eco-conscious, circular operations. With our clean technology R&D centre in Singapore we continue to anticipate and address market needs and enable sustainable manufacturing in the region."